Timeless Classics
With the number of tourists out-doing itself every year, the population on a steady incline, and major development projects dominating the landscape, Chiang Mai definitely has its fair share of modern growing pains. To help us take a step back and get a feel for simpler days, we put together a list of some of our favourite timeless Chiang Mai classics: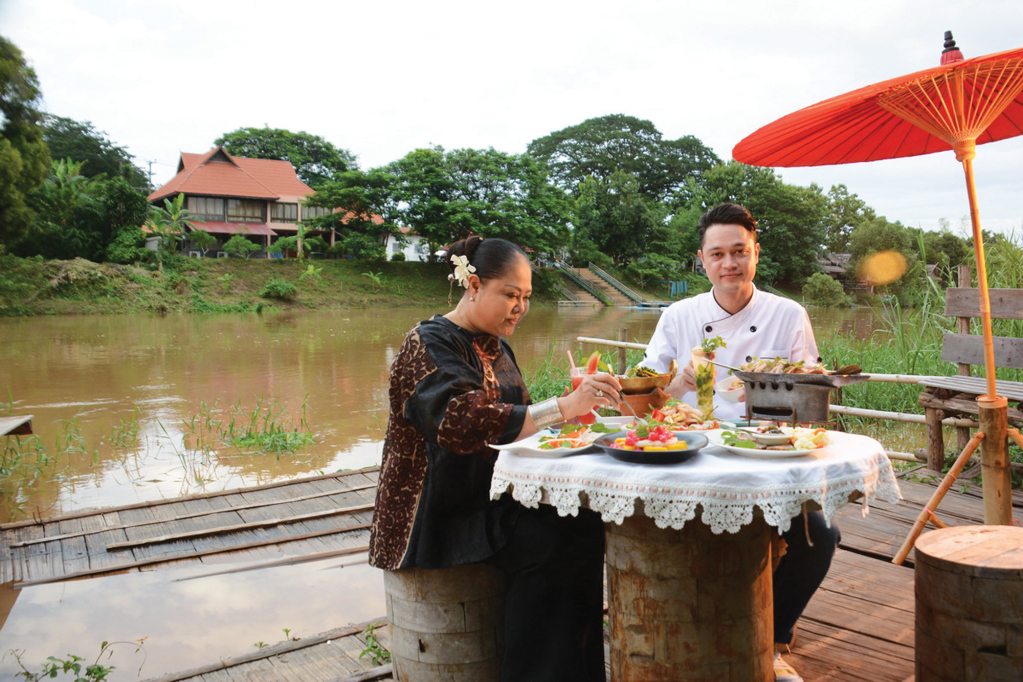 Huan Soontaree
Anyone who remembers the seventies will recall the famous Songbird of the North, Soontaree Vechanont, who sang the iconic song Sao Chiang Mai. Today, her family restaurant by the river still serves up traditional Lanna food and you can go and listen to her sing all the golden oldies as well as enjoy her famous daughter, Lanna Commins's more contemporary Lanna tunes.
Accepts dinner reservations daily 4pm – 12am.
Tel: 053 252 445
46/1 Wang Singh Kham Rd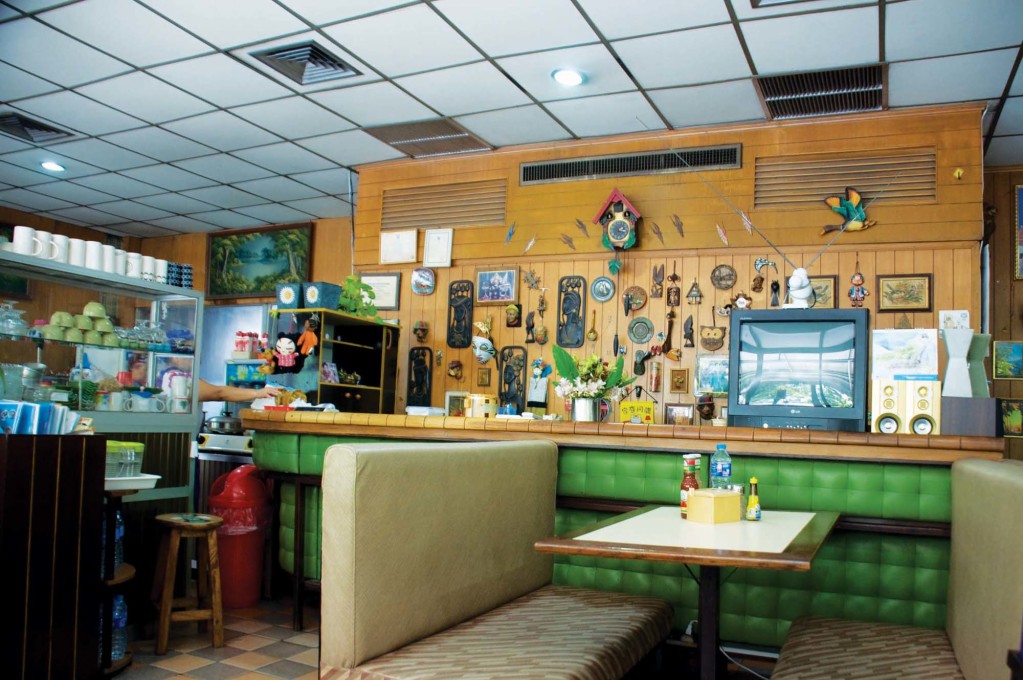 The Sandwich Bar
The Sandwich Shop is a no frills diner that serves up staple Western dishes and Thai dishes in cosy booths surrounded by random knick knacks. They are most known for their Hero and Submarine sandwich, which is an assortment of cheese, deli meats, bacon and veggies on a warm hoagie bun that's crispy on the outside and super soft on the inside. The diner has been operating for over 40 years, and was the first restaurant to serve prepared Western dishes in Chiang Mai. Step inside and grab a seat in this time capsule that hasn't changed a bit.
Open 7am – 9pm
Tel: 053 221 528
Near Hua Lin Corner at Sri Phum and Arak Road, Lane 1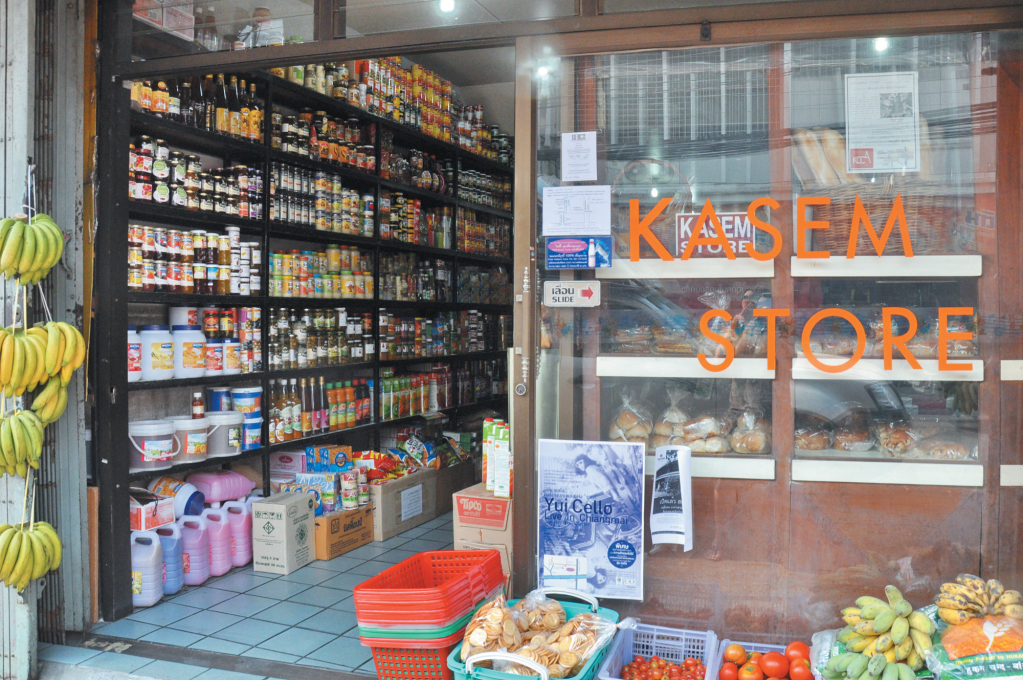 Kasem Store
Kasem Store, which now has two locations, has been selling western goods to Chiang Mai for over 55 years. The founder, Kasem Udompon, started the shop by travelling to Bangkok and bringing back goods from Chinatown, but when Chiang Mai University was established, he saw a large demand for western products. Since then, three generations of Udompons have kept the tradition alive offering hard to find foreign groceries and fresh baked goods.
Open 8am – 8pm
19 Ratchawong Road
Tel: 053 234 986 and
17/5 Sanarmbin Gao Road
Tel: 053 808 112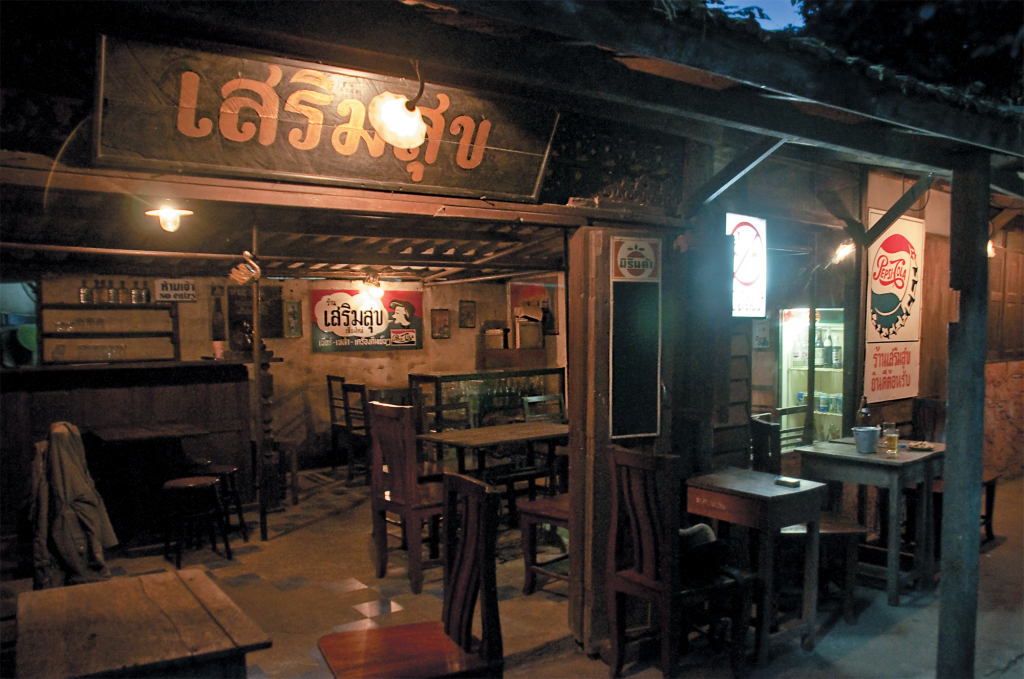 Serm Sook
Although the bar was only founded in 2003, P'Oh the owner has been running businesses outside of his home for decades. Not only is the building itself old, but the contents are even older. Oh has collected countless bottles, cans and other antique bar memorabilia over his years, now displayed in coolers just as old sitting next to his old wooden tables in the dark bar that harks back yesteryear. Oh works single handedly, often out back crafting up simple soups and other bar food. A sign on the wall just says 'if you can't see me, just shout "uncle Oh" and I will appear."
Open 6pm – Midnight
Charoenmueang Road Soi 1 just off of Na Wat Ket Alley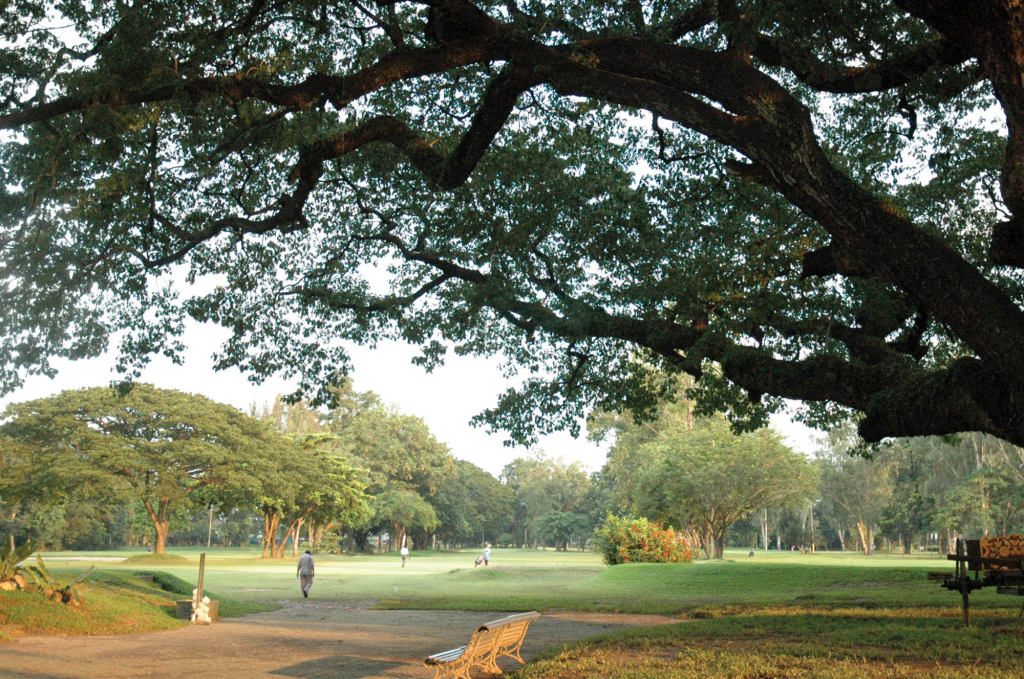 Gymkhana Club
Founded in 1898, this is the oldest club in Thailand where members go to play golf, tennis, cricket, squash and socialise on the verandah overlooking the most spectacular tree to be found in the city. Sit with a cold gin and tonic under the fan while munching on a plate of fish and chips like the teak wallahs did over a century ago.
Open daily 6am to 5pm
Tel: 053 241 035
349 Lamphun Road
chiengmaigymkhana.com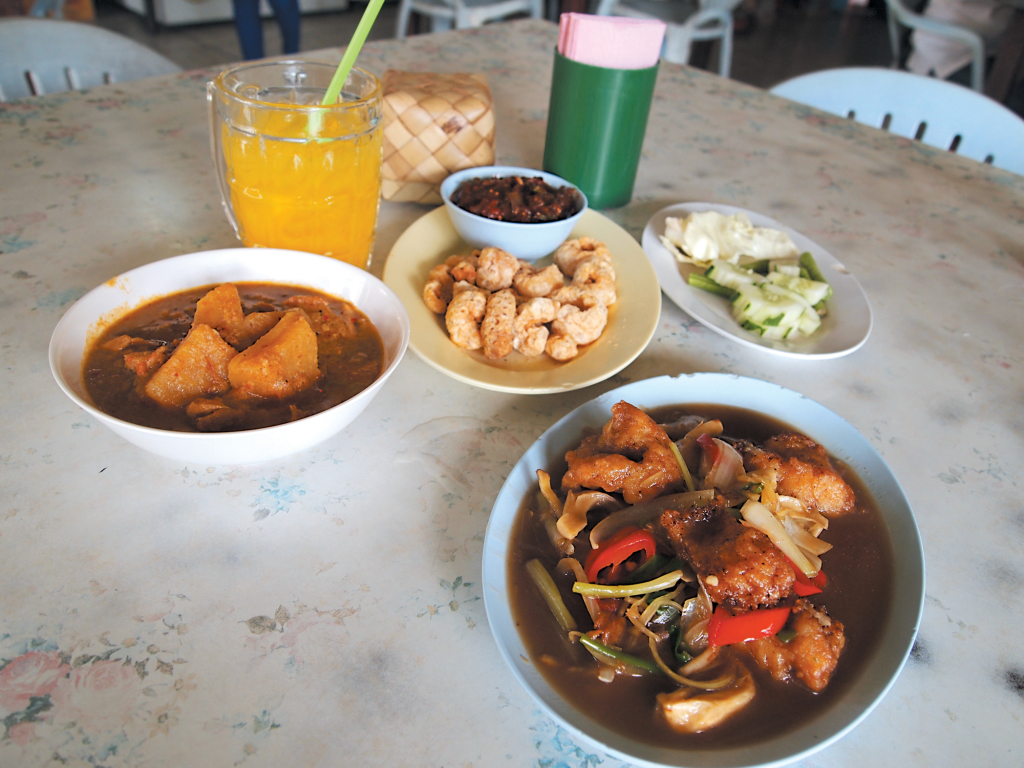 Aroon Rai
Sitting over a bowl of curry at Aroon Rai any afternoon, basking in its spicy aroma, you can almost feel the modern bustle of Chiang Mai's streets fade away. This Chiang Mai staple for all things northern Thai has been serving their original recipes since 1957, and things have hardly changed. Try any of their soft, spicy plates of fis
h, or their variety of spiced frog dishes. For a rainy day, take home any of their take away curry packets!
Open 8am – 10pm
Tel: 053 276 947
45 Kotchasan Road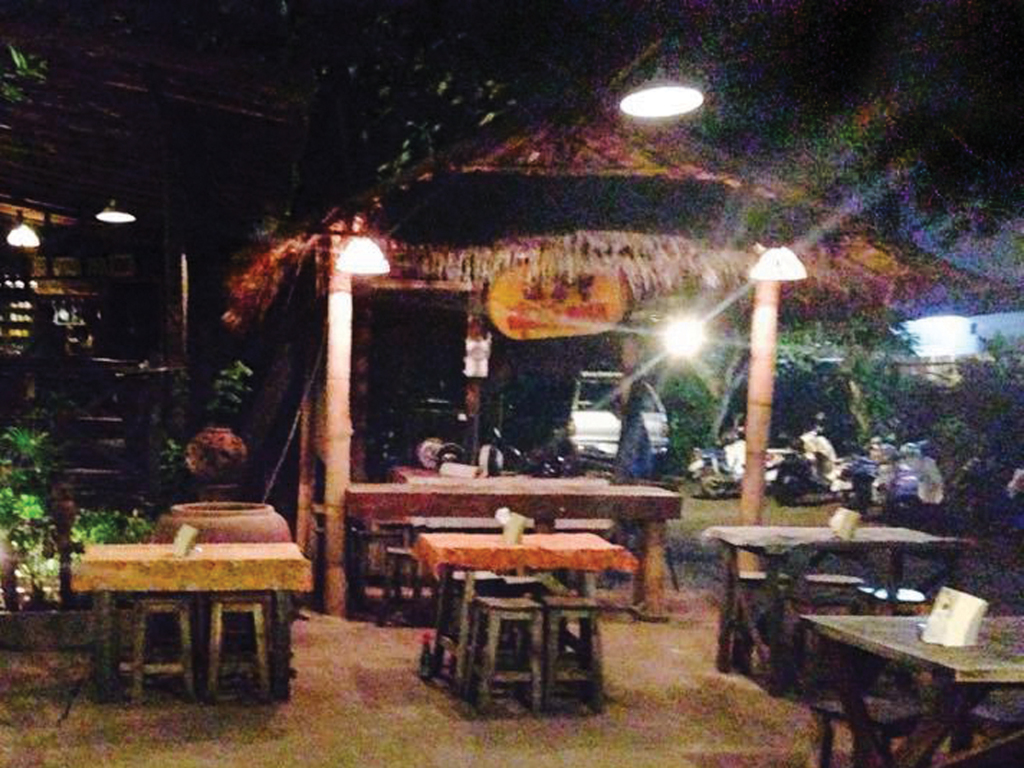 Sudsanan
At the end of this year Sudsanan turns 17, but their legacy harks back to a time almost forgotten – the rich era of Peua Cheewit Country music, Thai folk culture and anti-communist sentiment, 70s protest posters and homages to iconic freedom fighters of yesteryear. Sudsanan often playing host to subtle protests and politically themed music…a place like no other.
6pm – midnight
Huay Kaew Road, Just opposite the Shell petrol station