The Cleanest Tattoo Studio in Chiang Mai
When deciding to get a tattoo, the first thing you put your mind to is the design. Do you go for a Japanese style snake tattoo on your leg or settle with a simple, but classic tattoo of an elephant to remind you if your time in Thailand? Whatever your style, the most important thing is going into any tattoo shop with a clear idea of what you want – even if it is to get some advice! There are several other important things you should be aware of before jumping straight in; things that often get forgotten in all the excitement.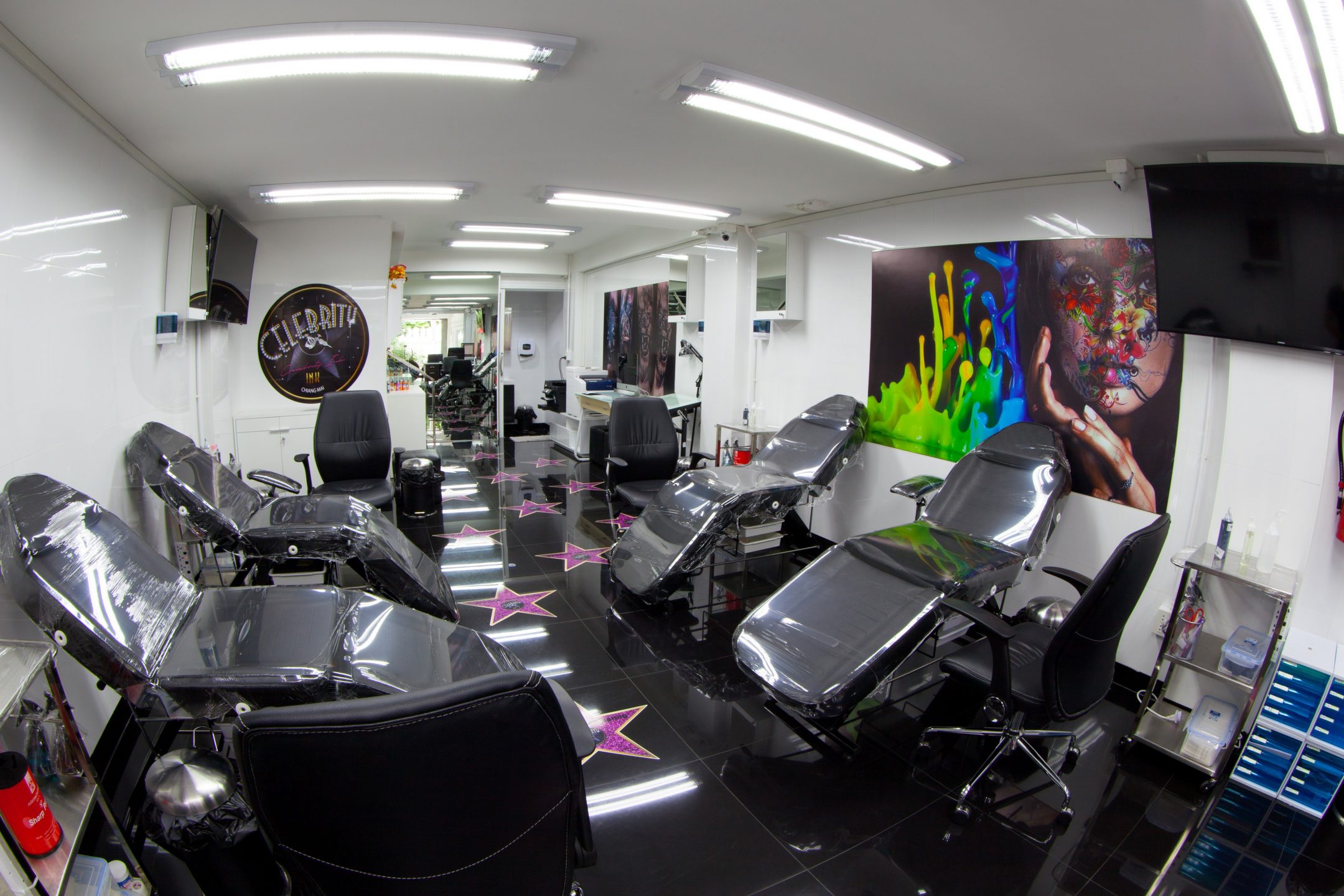 Thailand is well known for its tattoos. Locals, expats and tourists alike ink up thousands of times each day all over the country. But how many of these people even question the cleanliness of the tattoo studio, the needle before it's put into their skin? Sterilisation may not even be a thing for some of the more traditional and basic of tattoo shops, but the health risks that come with tattoos are not to be ignored. At Celebrity Ink Tattoo Chiang Mai, the utmost care is taken to make sure that each of their artists follow strict operating protocols and provide a clean and sterile environment for each and every customer.
Tattoo Health Risks
When a tattoo is administered, it is usually done via a handheld machine known as a tattoo gun. Depending on the tattoo you are getting, there will be one or more sharp needles that help place the ink into a layer of skin that holds the ink permanently. For bamboo tattoos, the needle is usually singular and is applied at a much slower pace. To keep things safe, it makes logical sense to ensure those needles are sterilised, the ink is clean and void of any contaminants and that the environment is also clean.
"When getting a tattoo, the skin should be cleaned with alcohol, a new needle used for every precision, and the ink should be discarded after the tattoo is finished to avoid blood contamination," says Myk Baxter, Manager of Celebrity Ink Tattoo Chiang Mai.
If these simple rules are not followed each and every time, the risk of infection or disease is significantly increased. The main risk is of course blood diseases. With hundreds of needles puncturing your skin every minute, it is normal for some bleeding to occur. If the needle or the ink is contaminated then the risk of contracting diseases such as Hepatitis B and C, tuberculosis and even HIV and Aids is high. If the studio is unclean, the risk of staph infections increases too, a type of bacterial sink infection.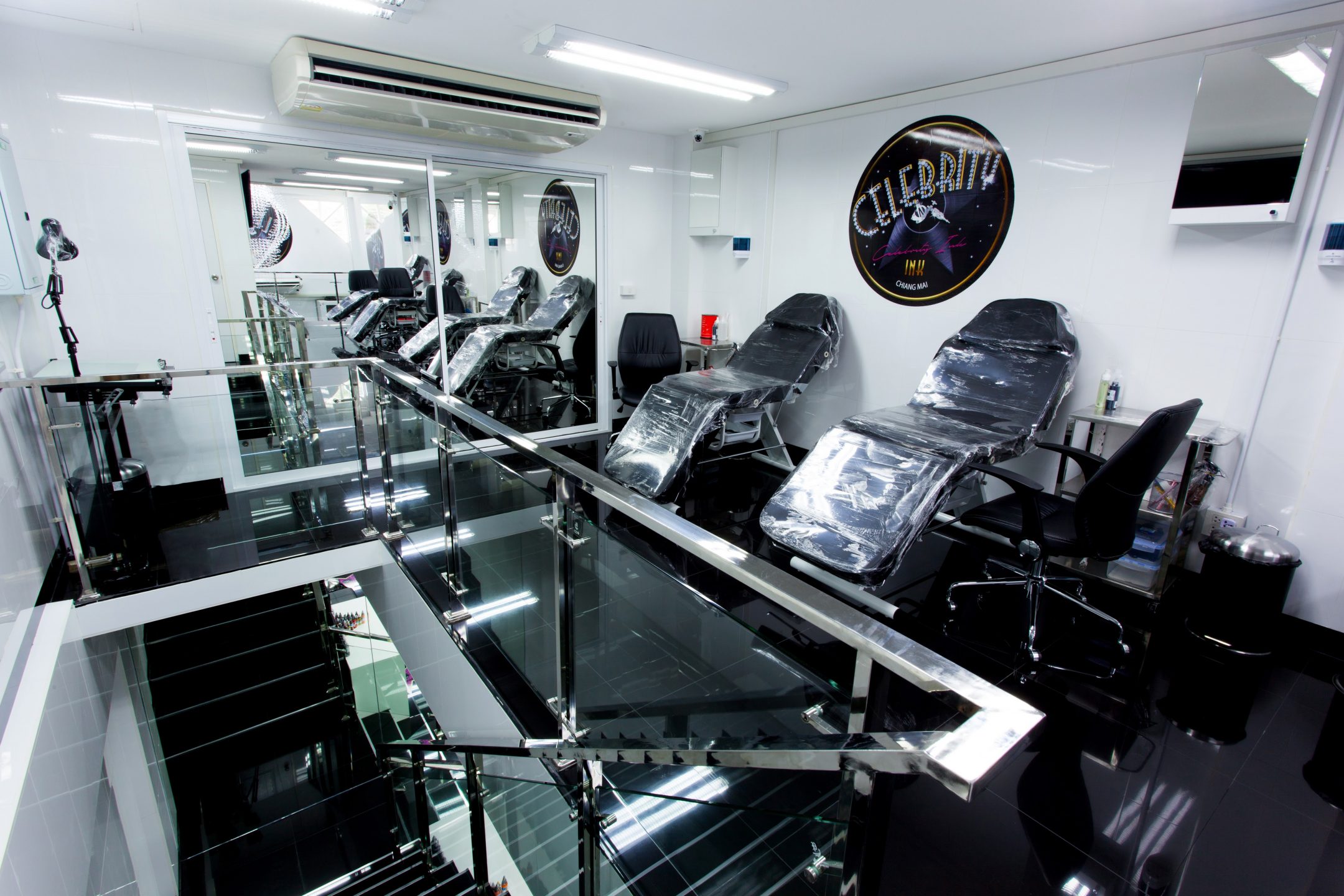 Keeping it Clean
With so many risks involved, deciding which tattoo studio to choose may be even more important than the tattoo itself. In Chiang Mai, there is one studio that stands out among the rest for its high attention to sterilisation, cleanliness and commitment to keeping their customers safe and happy. Celebrity Ink Tattoo Chiang Mai use new, single-use disposable needles for ever precision, and never re-use any of their needles on other customers, following all OHS guidelines set by the Professional Tattoo Association of Australia. They also use new ink caps (where the ink used for you and you alone is held) and tubes for every customer.
Before you even step into the store, they ask you to remove your shoes and sanitise your hands using an alcohol gel. Any contaminates you may be carrying unawares on your hands will be removed, making sure that the inside of the store remains clean and sterile. The artists also clean their hands with sanitising gel and wear heavy duty rubber gloves specifically designed for tattoo studios that prevent the needle piercing through to their skin, which could open up an avenue for contamination both ways between artists and customer.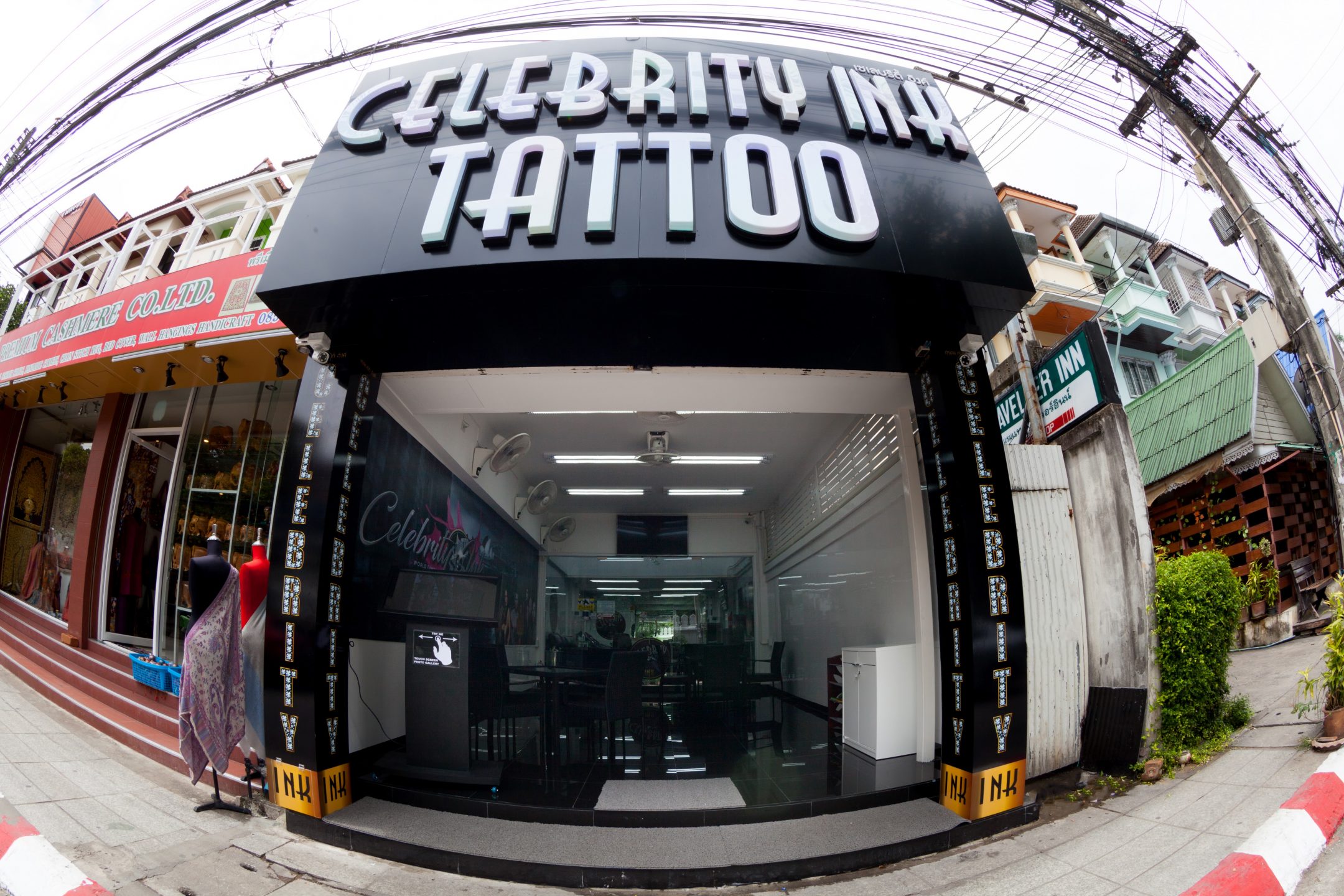 In Chiang Mai there are few venues that go to such lengths as to ensure such cleanliness and sterilisation. Celebrity Ink Tattoo Chiang Mai is highly professional and follows global standards, so if you are considering a tattoo in Chiang Mai and want to be one hundred percent certain that the studio is safe and clean, then you know where to look. In addition to their cleanliness, they also have some of the country's best tattoo artists, and is a company managed by fluent English speakers that will help you really hone into exactly what you want tattooed. Begin by booking a free consultation via email or in person at the shop, then only when you are completely satisfied with the art (and the price) you can book in and get that needle buzzing. They even offer a 100% money back guarantee if you are not satisfied. Where better to go for your next piece of body art!
44/2 Loy Kroh Road, Chiang Mai
Facebook: Celebrity Ink Tattoo Chiang Mai
Instagram: celebrityinktattoochiangmai
Twitter: @celebrityinkcnx
celebrityinktattoochiangmai.com