Steve Takes the Bus: our intrepid reporter takes the new bus around town and gives you a full report
Many of you may already know Steve Yarnold from various events around town; mostly seen hidden behind his camera as he pops in and out of events almost every night of the week and basically running around town looking for any form of a 'one more please' opportunity. However, this time Steve points his camera towards our city's new bus service to see if hopping on the number nine is worth all the effort!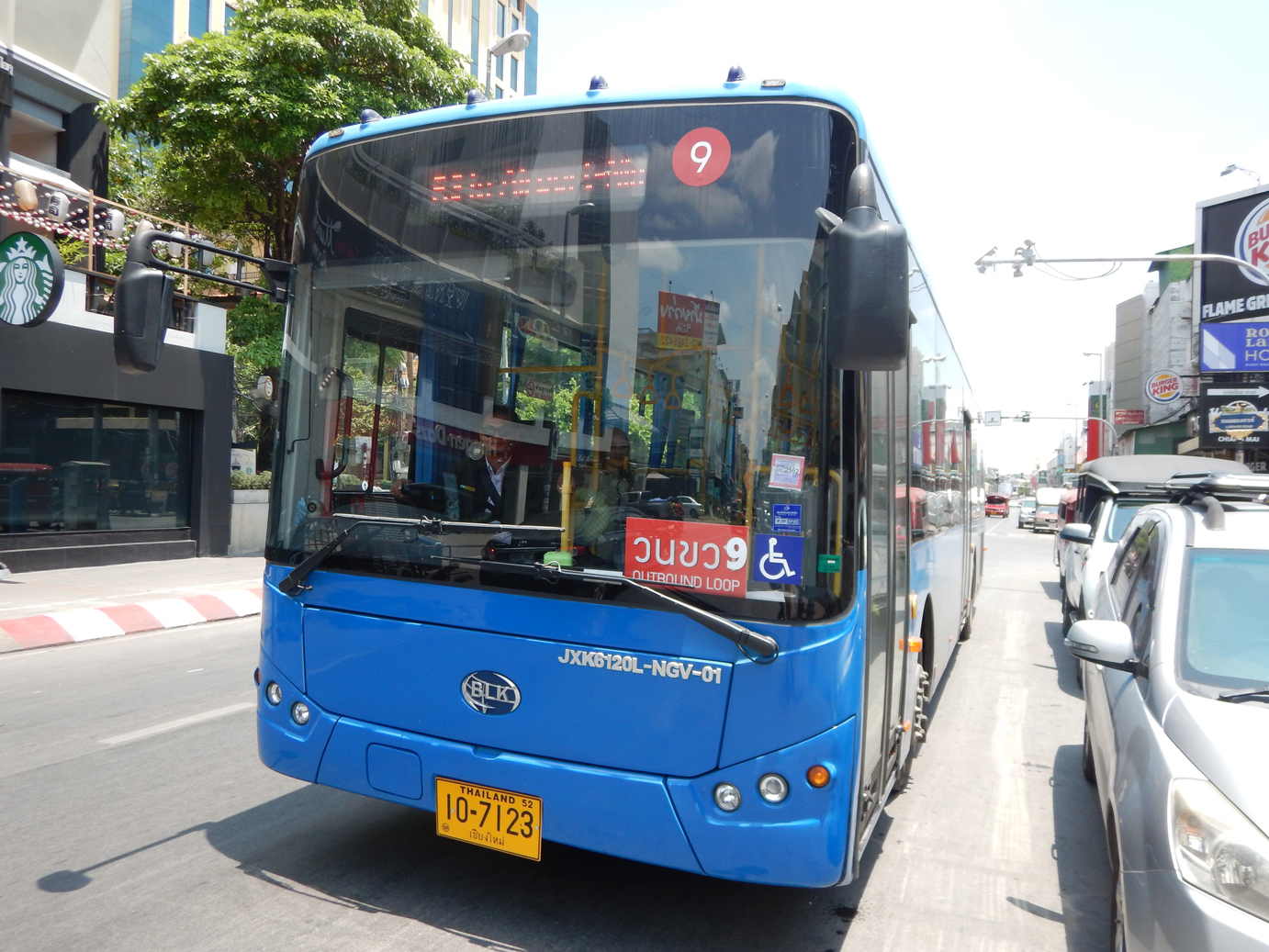 Steve's account (paraphrased to be cheeky):
Waking up in my apartment one events-free morning, I thought I'd try taking the new bus that I see zipping around the city for the first time – you know, to see what all the fuss is about. Given my hobby of taking photos at events, I couldn't help but wonder if relying on the bus would be the best idea, thinking it was just the ticket to get around town and enjoy some people watching without the stress of navigating the traffic on my bike. That and it gave me the chance to ride something new for a change.
Lucky the bus stop was right next to my condo on Huay Kaew Road and I stood there and waited patiently. I hear there's an app that tracks the busses or something, but I'm too old school for fancy tech like that – you're all lucky I manage to post my photos on Citylife, it took me years to learn how to do that!
After exactly 12 minutes, bus number 9 arrives. Stepping on, a blast of cool air hit my face as I whipped out a 20 baht note from my pocket to pay the flat rate that takes me to any stop I want. Today I decided to head to the Night Bazaar to have some lunch – and no that's not my friend's nickname.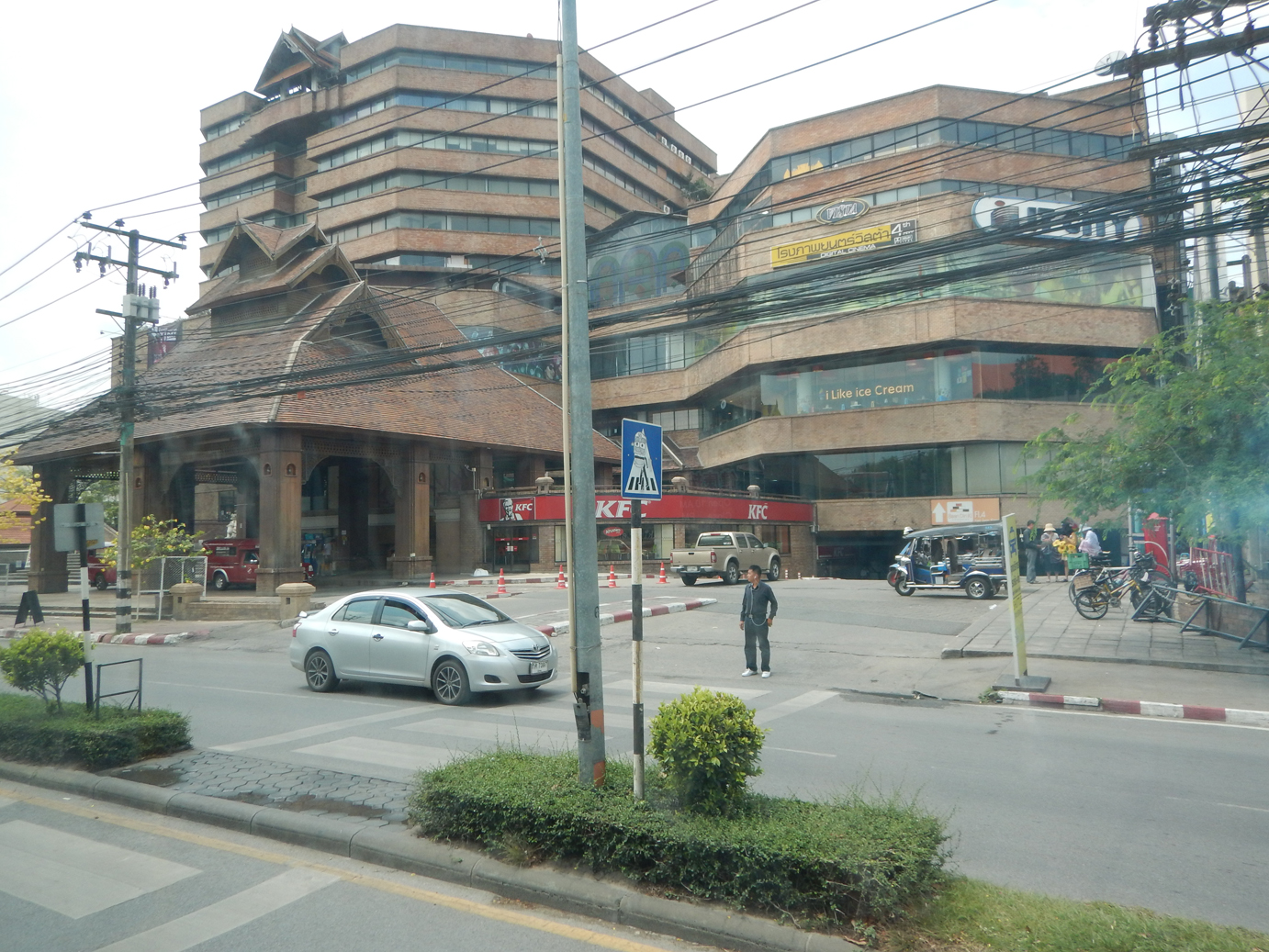 The bus stopped along Huay Kaew Road a few more times, with a rabble of people getting on at Kad Suan Kaew to entertain me and keep me amused. Continuing onto the moat, we stopped at KFC and then at the Buaraya Hotel next to the Chang Phuak Gate. At this time the bus was about a quarter full, with about 10 passengers, none of whom were my type.
Before I knew it, we had penetrated the moat and slipped down into Phrao Pokklao Road to stop at Yupparaj Wittayalai School before heading to the Three Kings Monument. It was nice that the bus managed to pass some of the city's most famous landmarks, keeping me amused as we meandered around the city.
Out of the inner city, we emerge near Tha Pae gate like a tourist, before navigating our way through Warorot Market then emerging on the Night Bazaar Road. As the bus approached the next stop, I noticed that people found it hard to judge when to press the button to prepare the driver to stop, but in true Thai fashion, everyone kept quiet but somehow worked it out eventually. Maybe I was the only one over thinking the whole process, but it has been years since I've ridden on an actual bus.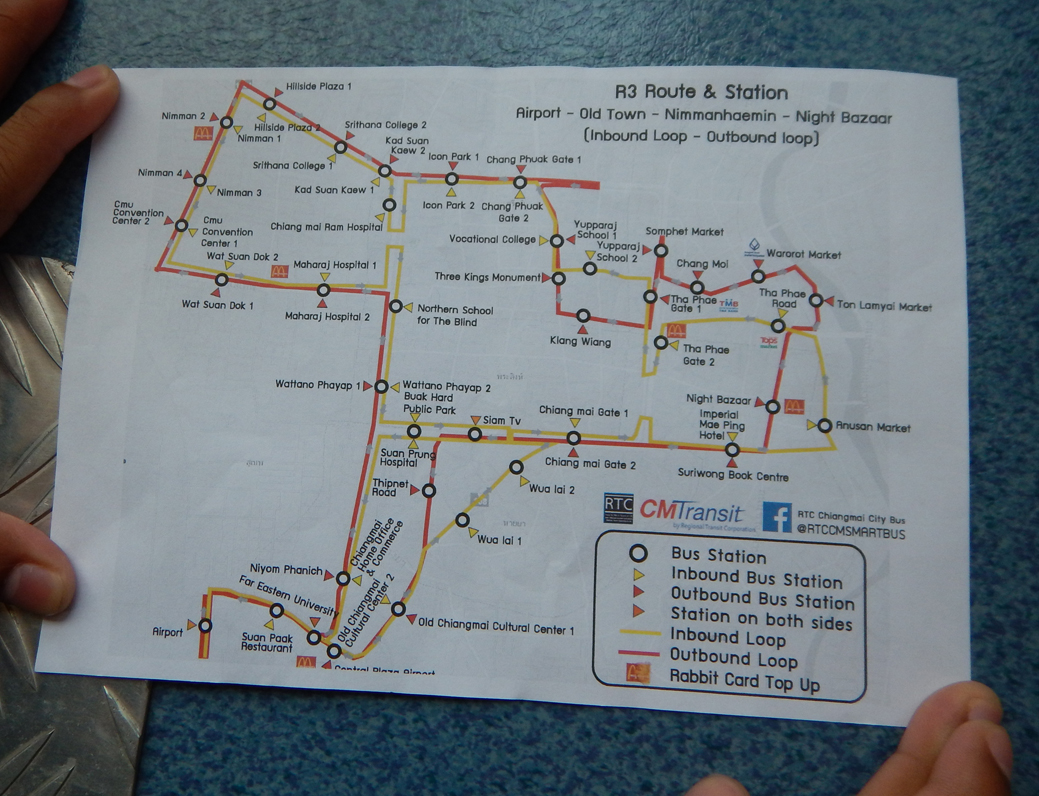 The journey too just under 30 minutes, which felt a long time when I could have done the same trip in 10 minutes on my bike and probably spent less than 20 baht on the fuel…but where's the fun in rushing? The bus is air conditioned so you can escape the heat of the moat which can be hellish on a motorbike and it is also great in the rainy season for obvious reasons. The bus conductor has maps if you want one but they are in Thai. For English ones, you need to stop off at Punna Place on Nimmanhaemin Soi 6 – a stop the buses conveniently pass! Overall, this is a great service and a much needed addition to our ever congested city – however true to Chiang Mai form, don't expect to get anywhere in a hurry. If one day, by chance, we meet on the bus – make sure you're well prepared for photo. One more please!
[If you would like to download the app, you can download from the PlayStore by clicking here]