Sleeps Extra
These hostels, and a hotel have a wee bit more to offer than a comfy bed for the night. One offers a stunning rooftop view of Chiang Mai from its bar, and the other two have great cafés to go with their bunkbeds.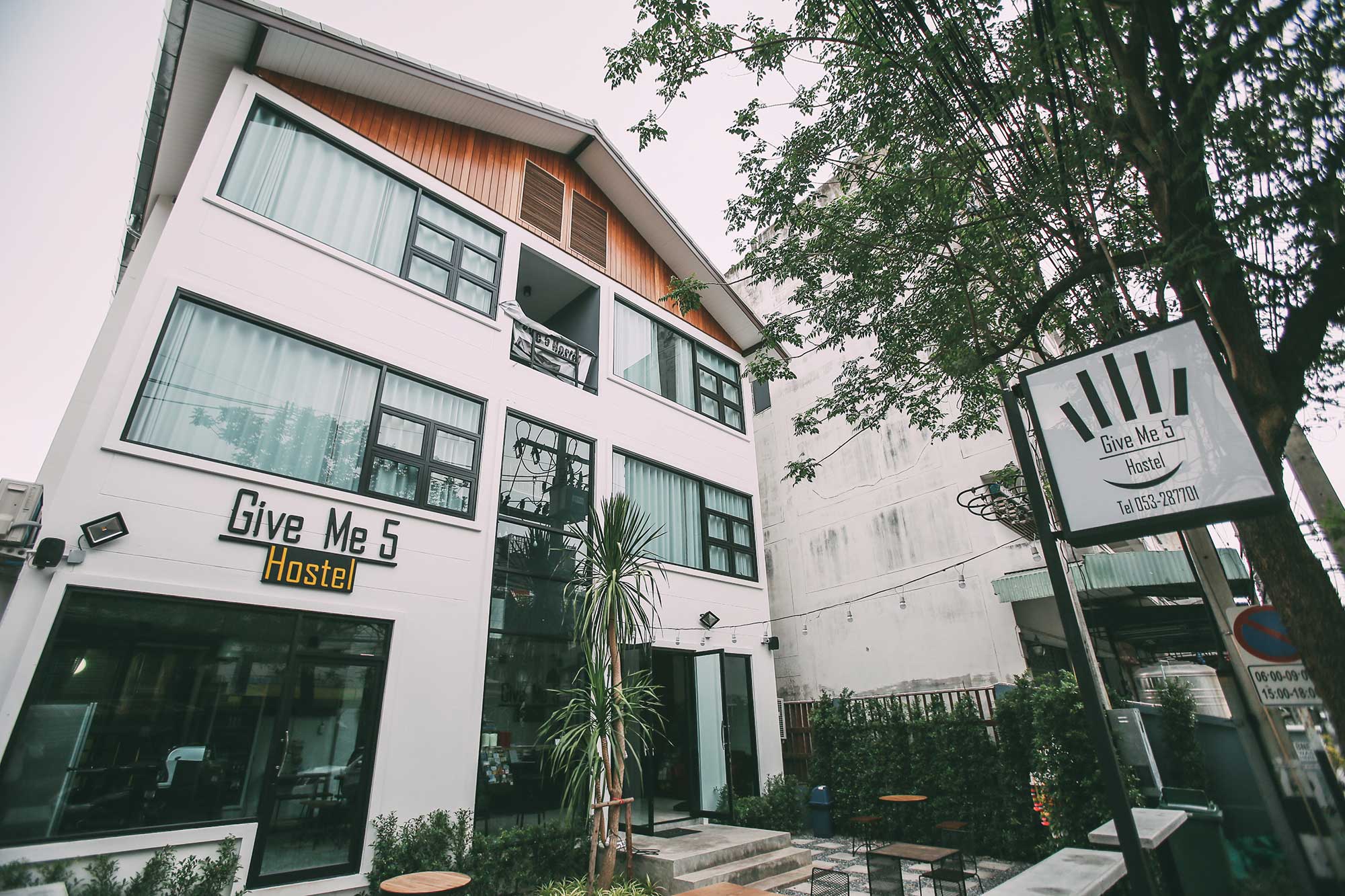 Give Me 5 Hostel
Hostels used to be filled with bunk beds, smelly socks, rotting backpacks and sounds of snoring travellers, a cheap, cheerful and pretty grotty type of accommodation for the young, as their parents wean them off the gravy train. Today's hostels are unrecognisable from hostels of old. Give Me 5 Hostel offers the same level of friendly budget and friendly vibe, but much much nicer. They have the expected mass dorms, but also with smaller dorms for private groups. There is a cute little café on-premises and every Wednesday they have live music in their small garden to chill along with a good cold beer. If you have young guests coming to town and don't want them underfoot, then this is an excellent option.
179 Ratchapakinai Road
053 287 701
Email: [email protected]
www.giveme5hostel.com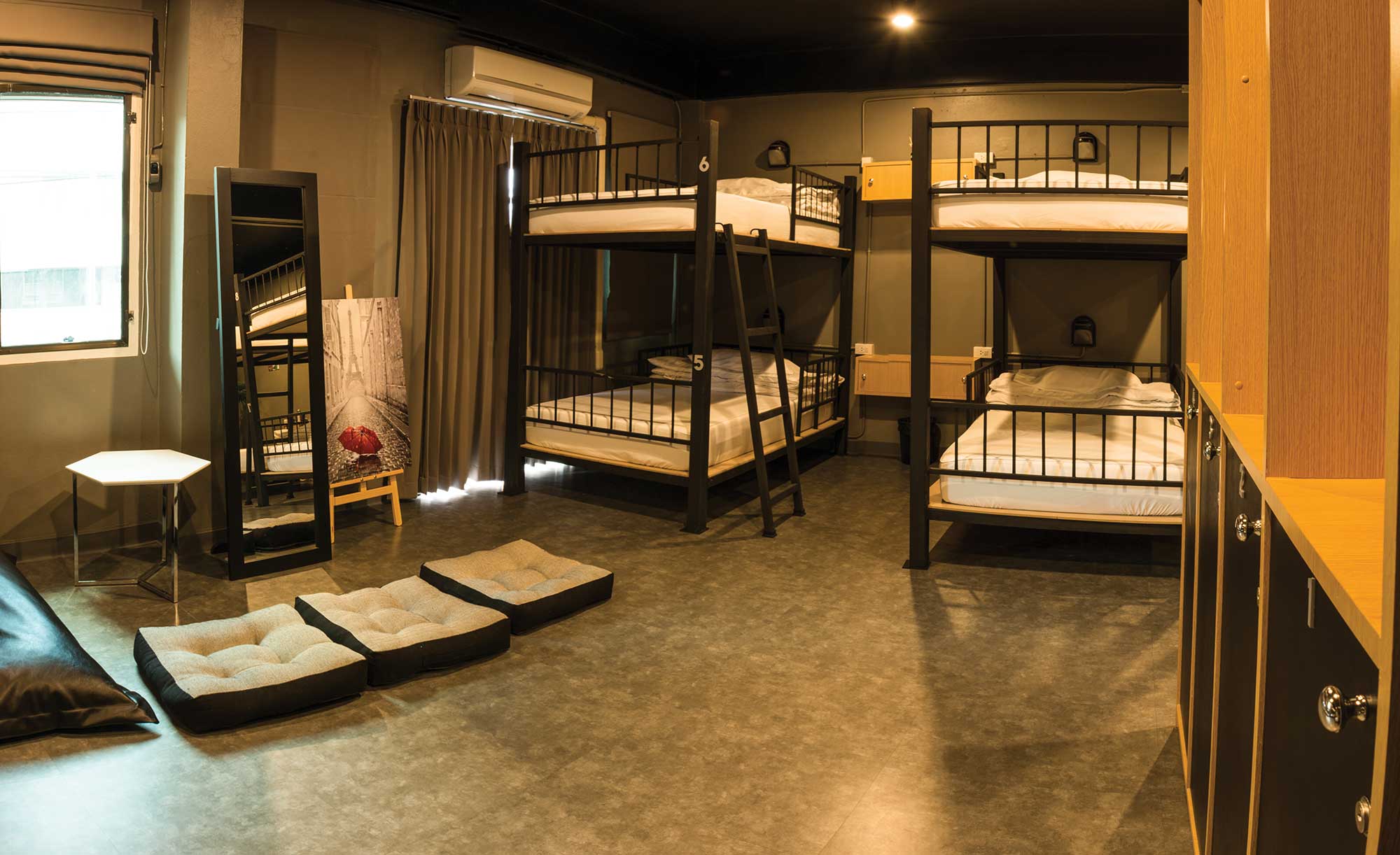 Marktel & Coffee
Another super charming, clean and comfortable hostel, this one with bunk beds only, Marktel&Coffee offers mixed and female dorms as well for ladies travelling alone. Rooms are very spacious, beds very comfy and they have good private lockers for safety. There are hairdryers, bathrooms on all floors, a play are with a pool table, reading corner and in house coffee shop. Set right in the heart of the Night Bazaar, Marktel&Coffee offers prime location to low budget travellers…and the city's coffee lovers.
23/9-12 Charoen Prathet Road
052 001 360
Facebook: Marktelcoffee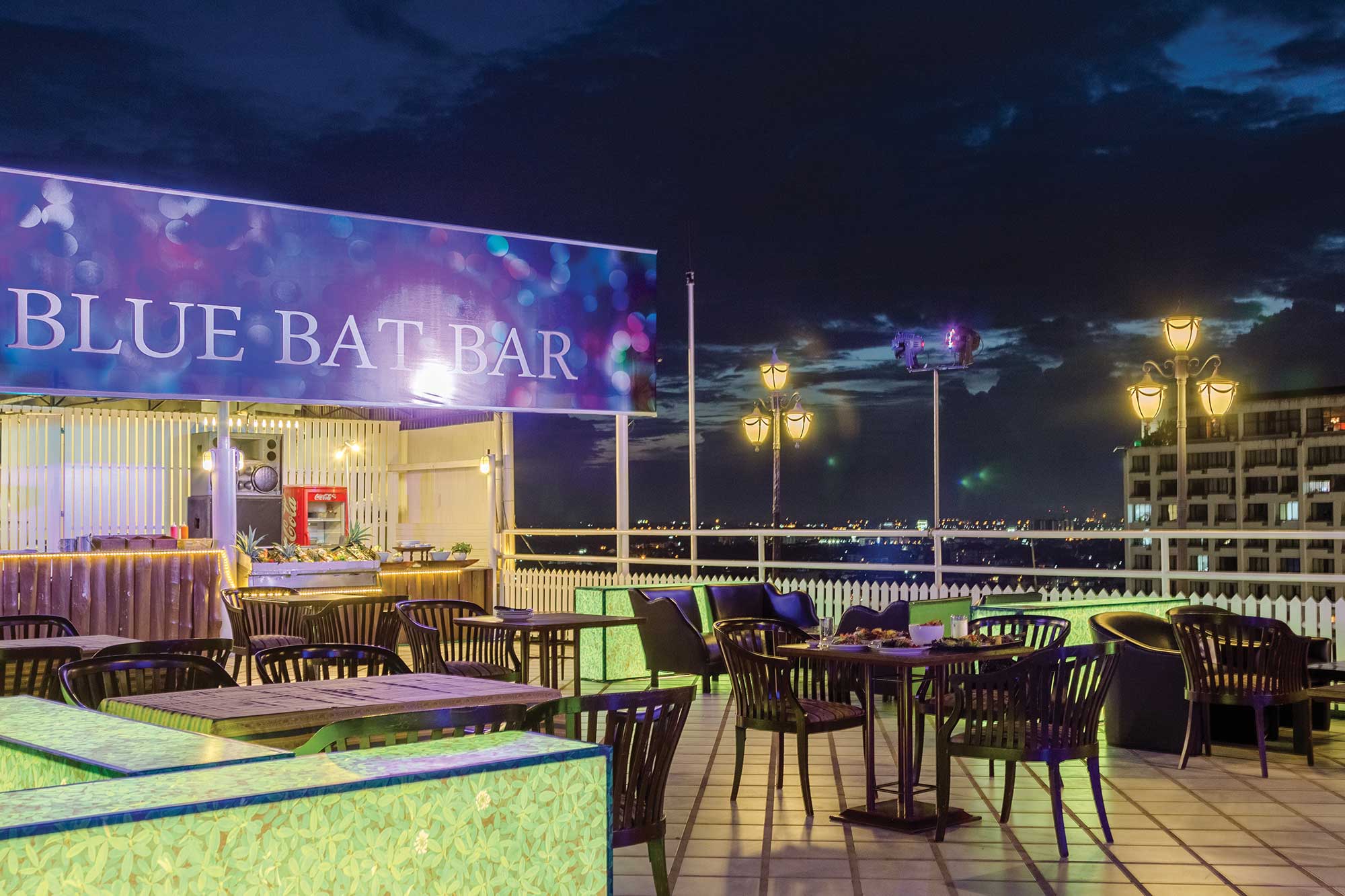 Blue Bat Bar
Pop up the elevator and arrive on a 22nd floor rooftop for a delicious dinner or a viewtastic night cap whether you are staying at the Pornping Tower Hotel or not. This bar has been around for some time but has just been revamped with a new look, a new food menu and a new exciting drinks and cocktails list. There are interesting collection of Thai and fusion dishes like steamed fish with berry sauce or grilled barbequed pork, chicken and beef. Wash it down with an exciting cocktail or an ice cold beer as you look out over the city with the 360 degree views atop the Pornping Tower. This tower-top bar is probably a new one on your list to try out this winter before the smog spoils the view. Did you know it's the highest rooftop bar in the city too?
Open 6pm – Midnight
Pornping Tower Hotel, 46 – 48 Charoenprathet Road
053 270 099