Nimman Pavement Impediment Woes
Citylife's reader Jane France asked us to send one of our photographer interns to go out with her to record her frustrations with the ongoing problems of impediments along Nimmanhaemin Road.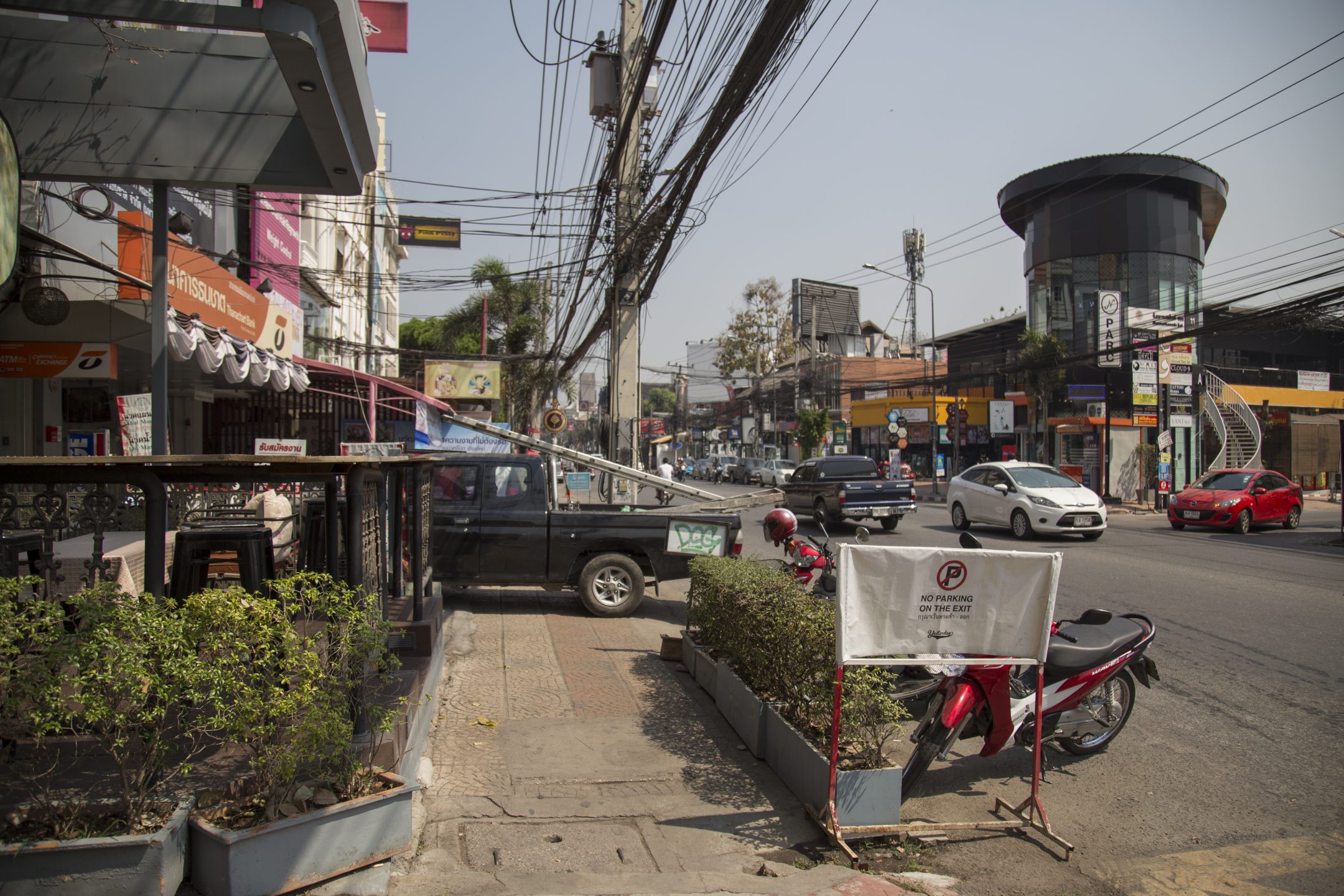 Many of our readers have pointed out that Nimmanhaemin Road is one of the top must-visit areas in Chiang Mai for tourists, yet the road and pavements are badly in need of upgrading. "They need to give a better impression of our chief tourist street," said Jane. "Overhead electricity wires are unsightly and dangerous – some of them even drop down to head level!"
"Signboards obstruct the pavement, as do trees, lamp posts, unused telephone boxes, food stalls, piles of garbage, and selfishly-parked motorcycles and cars. The sidewalks and road surfaces are uneven. The drains are often blocked and there are hardly any pedestrian crossings."
"Why can't the local authorities get Nimman's shops, hotels and restaurants to contribute towards upgrading this street?"
Below is a gallery of the photos we took that day, of how the pavement has been encroached, left in disrepair or used as a car parking space.