My First Taste of The King of Fruit
"Are you tourist?" I looked up. A kind-looking older Thai woman was staring down at me, waiting eagerly for the answer to her question. "No, I'm actually interning for a magazine here," I responded. Her face seemed to soften and a bit of curiosity flickered into her smiling eyes. She proceeded to ask me where I was from and all about my life, and I in turn asked about hers. Every time it seemed like there wasn't something else to talk about, she would bring up a new topic to discuss. After one particularly lengthy moment of silence, she looked up to the stage in front of us, decorated with all sorts of bright and foreign-looking fruits.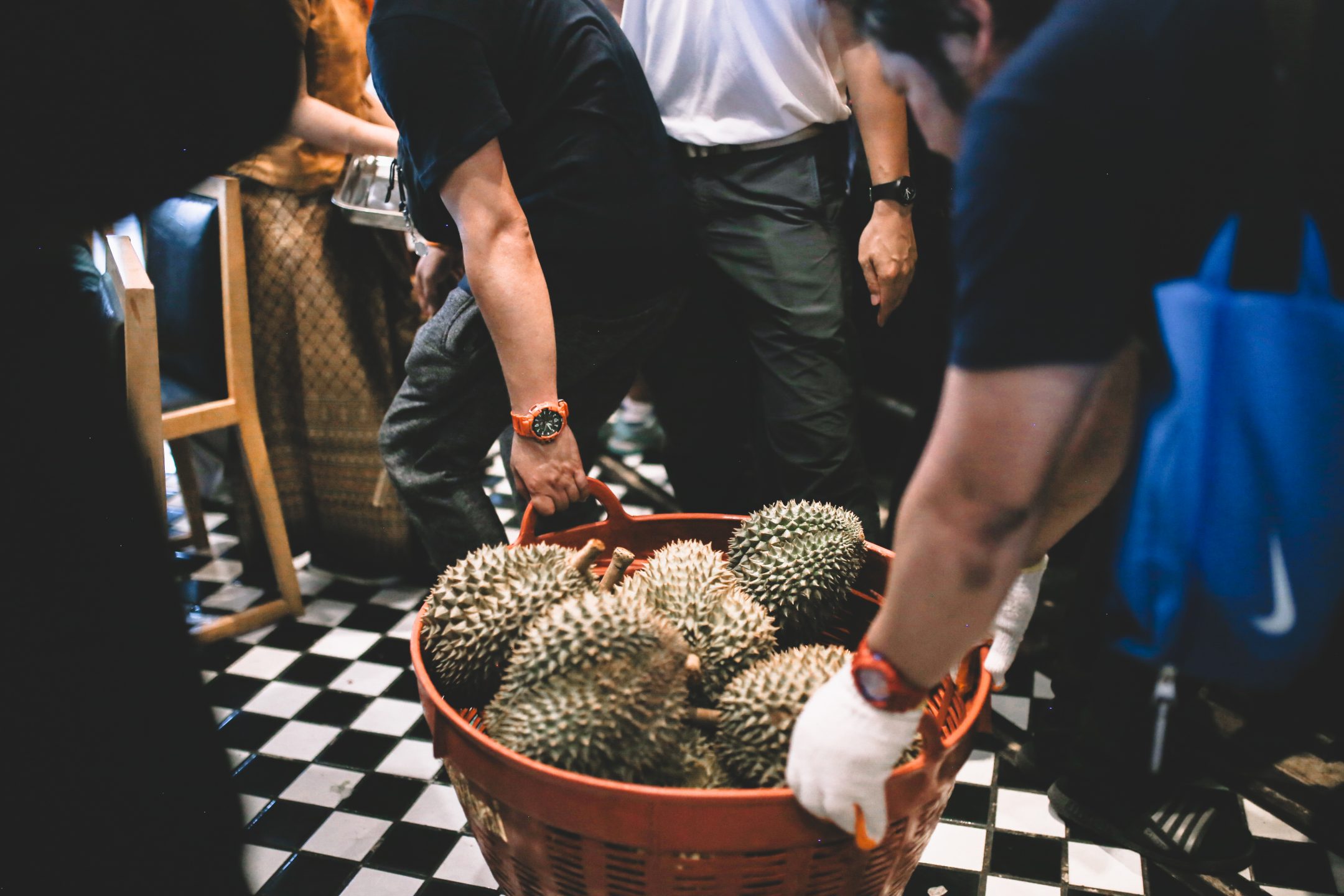 "You know durian?" she inquired. I nodded. Actually, like many other people milling around me, I was there for just that.  This was the King Fruit Parade opening ceremony at Think Park. Important people jumped the queue as the woman pointed to the mango, perhaps worried I would not like durian. Famed as the world's most smelly fruit, it is no surprise that people either love it or hate it. After getting my pronunciation down, I thought I'd start with the familiar taste of mango, slowing working my way up the fruit pile, passing mangosteen, lychee, coconut, watermelon and banana on the way – learning each Thai word as I sampled them all.
Before another topic could be brought up, and with me filling up on fruit before even touching the durian, three important figures took the stage and declared the festival open! A swarm of dancers dressed suspiciously similar to the fruits on offer took the stage, and I soon forgot about the reason I was here and spent a good 15 minutes just admiring the show. At the end, confetti was released and fluttered down into the crowd.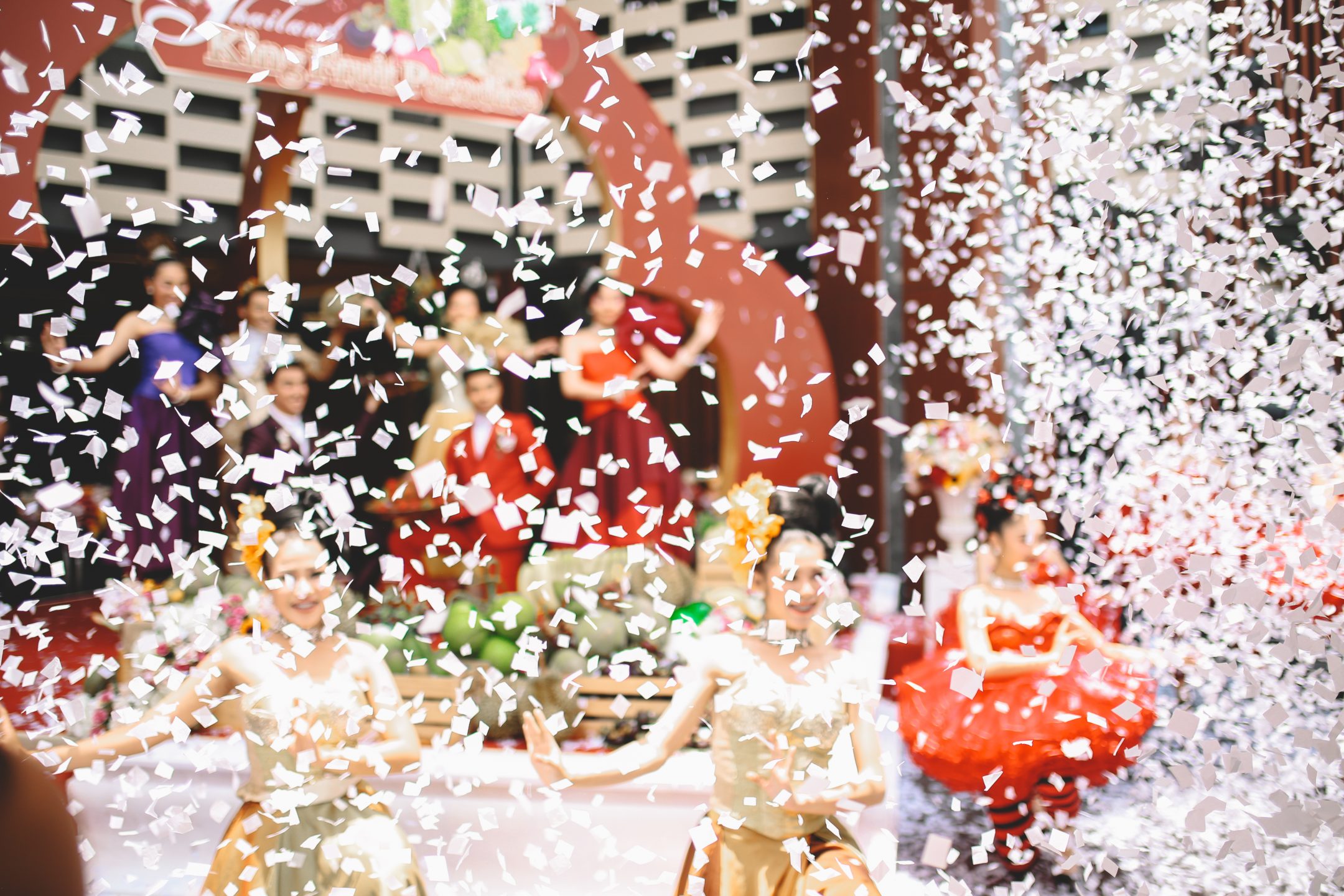 Once the dance was over, the Governor of Chiang Mai and a representative from Bangkok took the stage. Personally, I was awestruck at how interactive the two were. Where I live in America, I've never even seen my governor. He rarely interacts with his constituents, but it was quite the opposite here, and it was humbling to see if I am honest.
After some more elaborate dancing by the young men and women costumed as fruit, everyone took the stage for one last photo before the formal ceremony came to a close. Immediately, I was pushed to the side in the rush of people racing for the the buffet. Eventually, I plucked up the courage to join the throng of people and delved into the unknown. Still apprehensive about even trying this super-smelly strange fruit, it was now or never.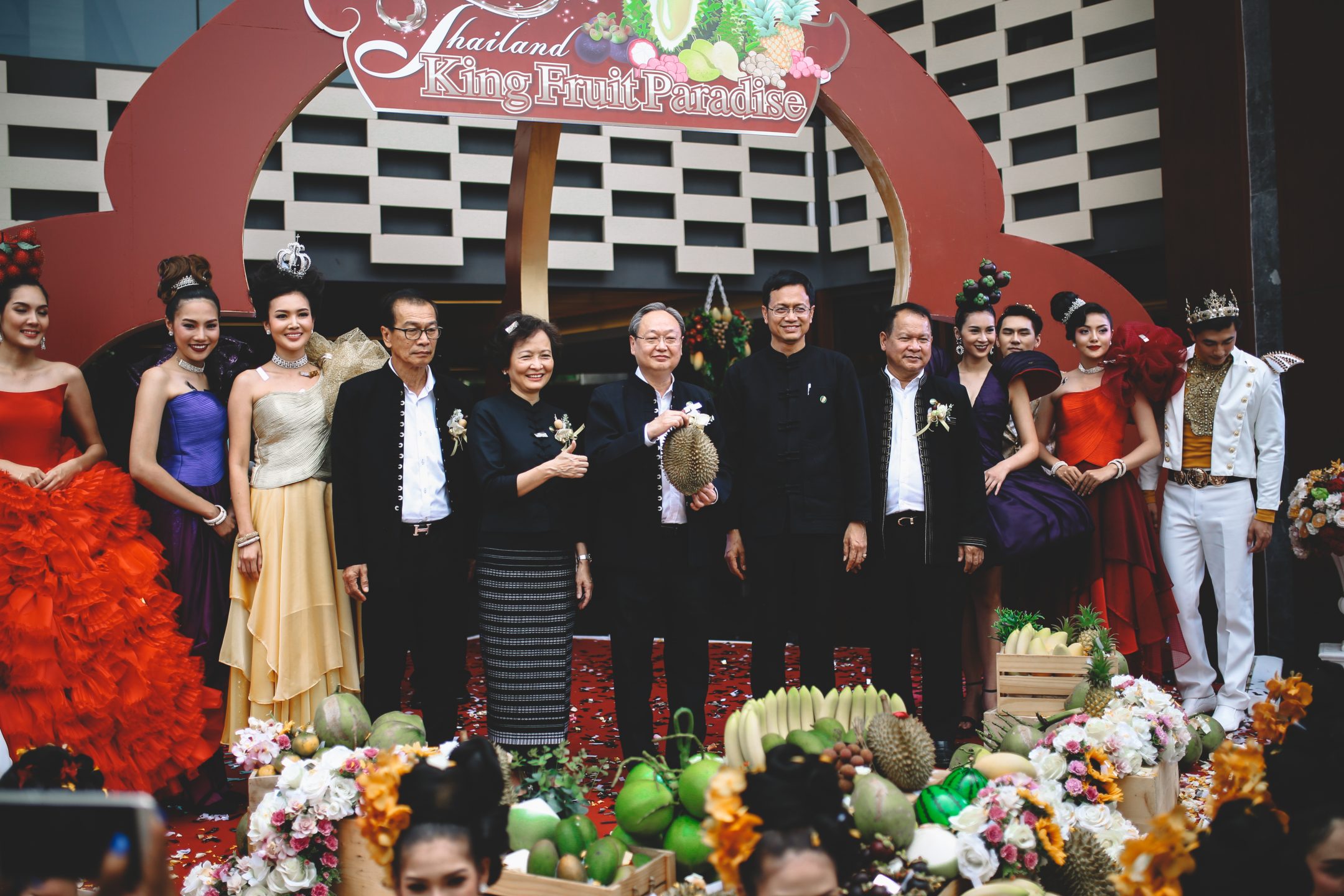 Another kind woman pulled me ahead by the elbow, startling me, but she insisted I stay by her side. Feeling quite overwhelmed, I determined it would be beneficial to listen to her as I was dragged to a counter with people clamoring over paper plates with durian fresh and ready to be eaten. Somehow this woman who was no taller than my shoulder was able to reach over everyone and grab a plate for both of us to eat. It was D-day, the zero-hour. As we escaped the masses and found a place to sit, I was preparing myself mentally and physically. Focused so much on the daunting task at hand, my small helpful friend was gone, and I was alone. Just me and the King of fruits.
As I peered at the strange meat-like fruit on my lap, I knew I had to do it. After slowly peeling back the clingfilm, the pungent smell of durian infiltrated my nostrils. I took a deep breath, and thought "how bad could it be?", and took a bite.
As the fruit flesh hit my tongue,  I gagged and forced it down my throat without chewing before chasing it with an entire bottle of water. I should preface this with the fact that even coconut is a bit to strong for my taste-buds so my reaction was quite predictable. I couldn't stomach another bite. I get why it is banned in so may hotels. The taste, the smell, oh the humanity! I was certainly done for the day. I needed to go home, brush my teeth and take a long shower to get rid of the putrid fruit.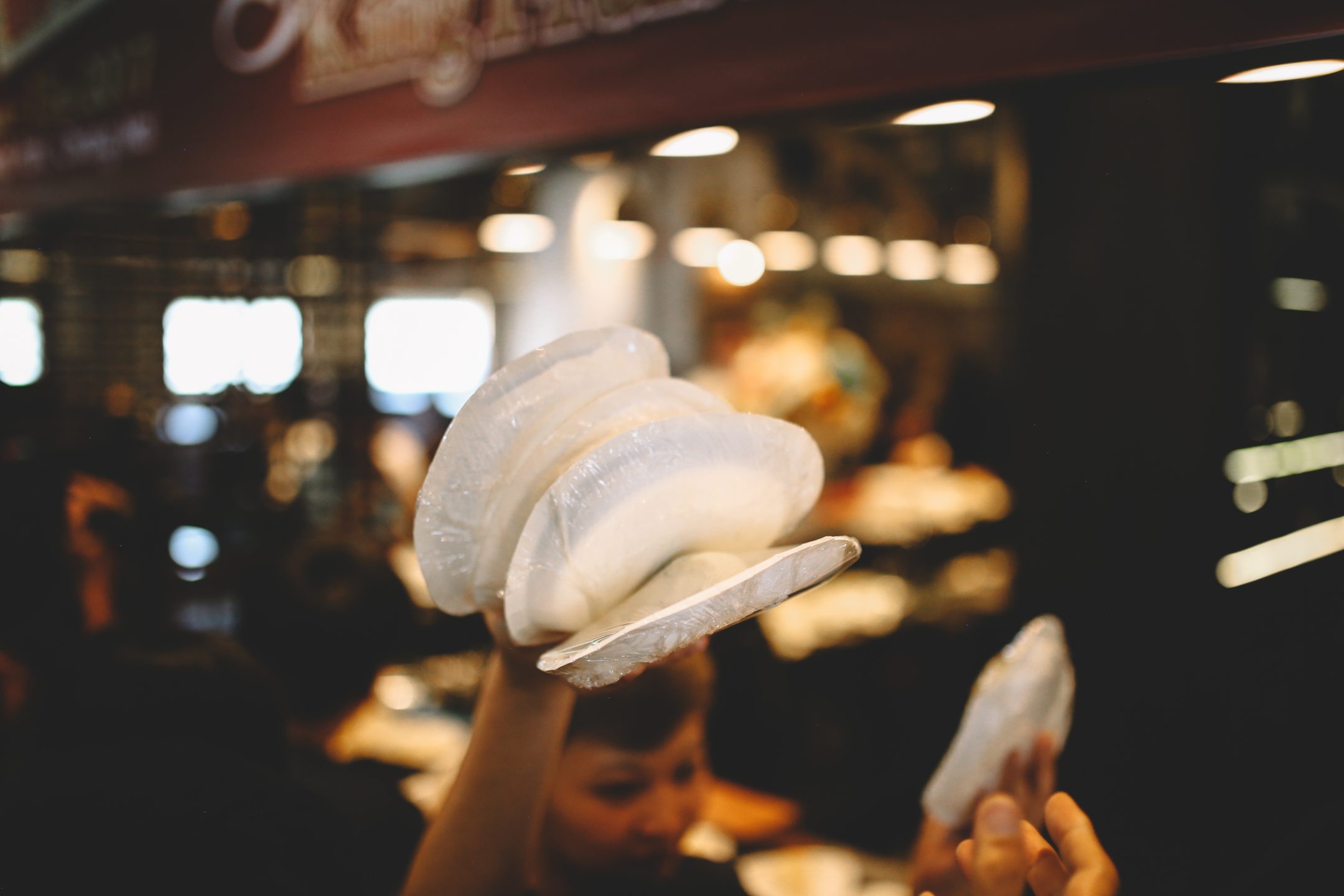 Folding the clingfilm back over the remaining durian, I managed to palm it off onto some fellow Thai buffet goers, all with mounds of durian in their hands, mouths full of the stuff. I departed quickly, the smell bringing whole new urges to gag. As people here say, you either love it or hate it – and it seems okay to have such a reaction. Any self-respecting durian hater would not have been seen dead at such an event so my fellow anti-durian crew were nowhere near me when I needed their support the most.
Despite my unpleasant experience, it felt important nonetheless that I had the opportunity to learn about the culture and customs in Chiang Mai and come face to face with the King of fruit itself. Seeing people's enthusiasm for this indescribable fruit gave me some valuable insight into what others think tastes good, not to mention some serious respect for them as well. To all you durian lovers out there, I salute you.
If, unlike me, you are a fan of the durian, check out one of the many durian buffet events around town such as the one at Think Park (Now until 15 September – 399 per person. Tel. 062 347 8799) or at Central Festival (Now until 13 June – 399/499 per person. www.ticketmelon.com/event/ThailandAmazingDurian) to name a few.