Music Box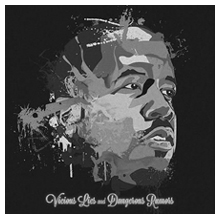 Big Boi – Vicious Lies and Dangerous Rumors

The former Outkast member continues his solo hot streak, despite nearly overloading his new album with guest artists. Appearances by Big K.R.I.T., Kid Cudi and Sleepy Brown enhance Big Boi's Dirty South sound, while he takes a back seat on songs like 'Lines' and 'CPU' to electro-pop group Phantogram, as well as indie rock band Wavves on 'Shoes for Running'. While detours from the crunk don't flow seamlessly within the album, they're good enough pop songs that it doesn't matter. The best contribution is probably from Little Dragon singer Yukima Nagano, who appears on the hilarious "Thom Pettie" and the lush ballad 'Descending'. The production is flawless throughout, and Sir Lucius Leftfoot's lyrics are as clever as ever. It's good to see that one of hip-hop's legends is still having fun twenty-something years into an already stellar career.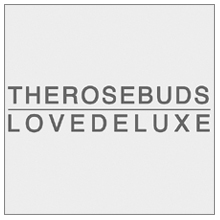 The Rosebuds –  Love Deluxe

In a surprise tribute to Sade's 1992 album, the indie rock group offers a free full album download from their website (www.therosebuds.bandcamp.com). Luckily, those who aren't familiar with the original Love Deluxe but already like The Rosebuds will find plenty to enjoy here. The album continues a recent trend of hip white guys embracing smooth saxophones, and the production mixes the quiet storm R&B of the original with the dark, haunting textures of the group's more recent albums. It falls somewhere between Destroyer's Kaputt and Bon Iver's self-titled release from last year. Singer Ivan Howard clearly doesn't have the velvety pipes of Sade, but who else does? Come to think of it, Bon Iver's Justin Vernon might be better suited for this project. The album is perhaps unnecessary to the group's oeuvre, but it's clearly a love letter to one of their inspirations and a kind gesture of free music to their fans.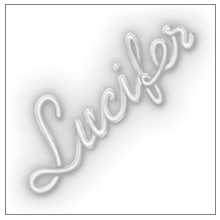 Peaking Lights – Lucifer
This group's first album, last year's 969, tread some interesting territory, blending psychedelic vocals and textures with droning ambient dub. While every pop element on that effort seemed to bubble underneath, here they rise to the surface. The repetitive drum tracks are still there, but now the melody and vocals are at the forefront and the mood is decidedly more upbeat. Also, there's a distinctly Caribbean feel that was only hinted at before, and song titles like 'Moonrise', 'Midnight (In the Valley of Shadows)' and 'Morning Star' more than hint that it should be played in the wee hours. The only downside to the album is its brevity, containing only four 6-minute songs bookended by two short instrumentals. Lucifer shows growth in Peaking Lights' songcraft and an ear for catchy hooks, but it doesn't trade up the group's unique origins. Until the remix album comes out, this music will never make it on the dancefloor, but it's a perfect listen for the ride home from the club.