Kitchen Culture: Sushi Meets Samba Promotion at Rio Restaurant & Wine Bar (ENG)
Sushi Meets Samba Promotion at Rio Restaurant & Wine Bar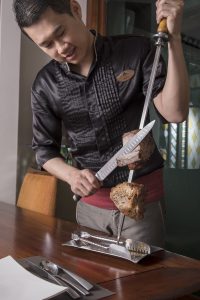 Grilling is serious business and many cuisines around the world lay claim to the best grilled meats. Brazil's churrasco being one of the top contenders. Rio at Rati Lanna has long been THE destination in the north of Thailand for Brazilian churrasco, its perfectly marinated meats cooked to perfection and served tableside in generous and sumptuous portions. Servers will bring huge skewers of an assortment of meats cooked to demand to your table, serving it with a choice of numerous sauces, from traditional to spicy Thai.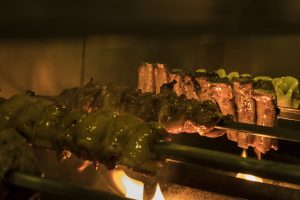 There is also a special promotion of 'Sushi Meets Samba' serving a massive selection of sushis and sashimis, as well as many Japanese favourites, alongside the churrasco. This special 750++ baht per head buffet is available every Friday and Saturday night at Rio Restaurant and Wine Bar between 6-11pm.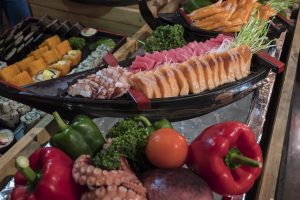 Rio Restaurant & Wine Bar
RatiLanna Riverside Spa and Resort
Fridays and Saturdays from 6 to 11pm.
Tel. 053 999 333
www.ratilanachiangmai.com