Kitchen Culture: Nikkei-Peruvian Dishes at Anantara Chiang Mai Resort
Nikkei-Peruvian Dishes at Anantara Chiang Mai Resort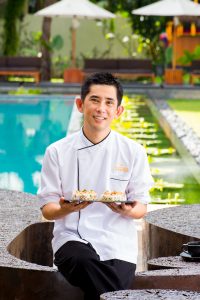 To those who don't know much about South America it may sound incongruous that the Peruvian cuisine is similar to that of Japan's.
When rumours of Latin American gold reached Japan in the late 19th century, the first exodus of Japanese miners left their shores in hopes of riches provided by a new land. Over the years, their numbers grew and today Peru, after Brazil, has the largest population of ethnic Japanese in South America.
The fact that Peru's shoreline is over 2,000kms long also means that seafood is plentiful, a key protein in Japanese – and now Peruvian – cuisine. The fusion of Peruvian and Japanese cuisine is colloquially called Nikkei and Anantara Chiang Mai Resort's Chef Fernando Gabriel Soeda, being an ethnic Japanese Peruvian himself, is here to introduce it in all its glory to us here in Chiang Mai.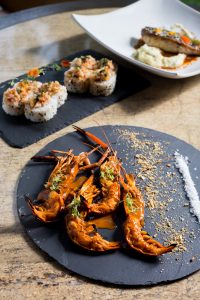 Try the river prawns in the unique anticuchos sauce, the tuna maki aceivichado sauce inspired by the California maki which uses tuna topped with aromatic butter, garlic, chili and Nikkei sauce or the barramundi glazed with Peruvian miso sauce and Nikkei glariky mashed potatoes.
Anantara Chiang Mai Resort
The Restaurant
Open daily
Breakfast  6.30 – 10.30 am
Lunch 12 – 3pm
Dinner  6.30 – 10.30 pm
Charoen Prathet Road, T. Chang Klan
Tel. 053 253 333
Facebook: AnantaraChiangMai
Website: www.chiang-mai.anantara.com
Email: [email protected]