A Journey into a Tuscan Chef's Heart: Chef Marco Stabile at Shangri-La Chiang Mai
With the Michelin Guide's arrival to Thailand late last year, seventeen Bangkok restaurants were awarded a star each, placing them on the world culinary map. In addition to the 17 Michelin stars awarded, another 81 Bangkok restaurants made the Michelin Guide, though weren't awarded any stars. Bangkok will be basking in and benefiting from this new culinary gold rush for years to come.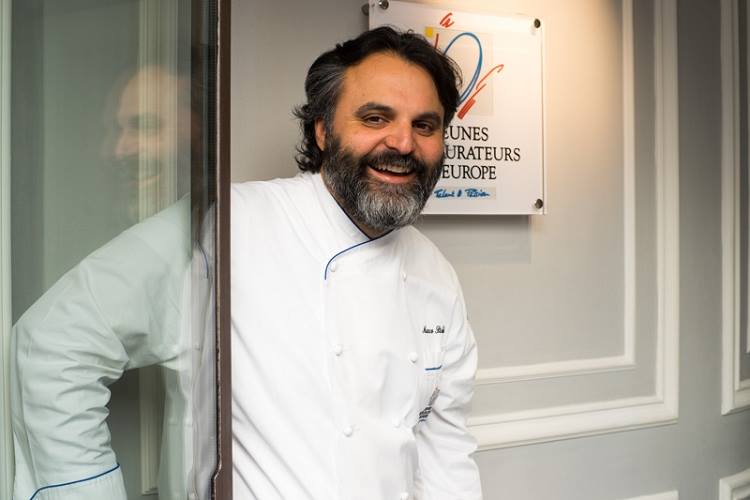 Unfortunately Michelin has yet to look further afield from the City of Angels and Chiang Mai will have to wait a little longer before we know whether any of our chefs are worthy of such accolades. What is obvious, however, is that the ante has been upped and many restaurateurs are already jostling for future recognitions, and the people who are benefiting from all this excitement gamesmanship is us!
Chiang Mai has been steadily building up its culinary landscape over the past few years, initially with international and national level chefs coming here to make this their home, bringing their skills, expertise and flair to our city's kitchens. Lately, and combined with the trend and interest in fresh, clean and organic food, of which Chiang Mai's produces are plentiful, local chefs have begun to be inspired by what is around them and stepping up to become serious players.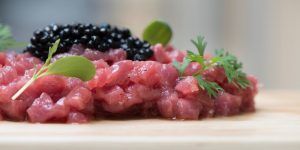 To celebrate the arrival of Michelin to Thailand, and in anticipation of its arrival to Chiang Mai, Shangri-La Hotel Chiang Mai has kick started a regular feast for us all, having this past December invited a one star Michelin chef from Italy to promote premium fine dining to Chiang Mai's locals and tourists. The successful event featured a sumptuous degustation menu which showcased the chef's skills and talents.
Between January 31st to February 4th, the hotel will be hosting Chef Marco Stabile, a Michelin-starred chef from Florence, Italy, who will be presenting a Tuscany style menu, inspired by the local produce available in Northern Thailand which will be treated to the whimsical style Stabile is known for.
Chef Marco Stabile comes from the Tuscany area and quickly rose to prominence in his home country, contributing to some of Italy's finest kitchens, including Baghino, Il Salotto del Chianti, Osteria di Passignano and Il Chiasso dei Portici. He is now the proud owner and head chef of his own Michelin-starred restaurant, Ora d'Aria.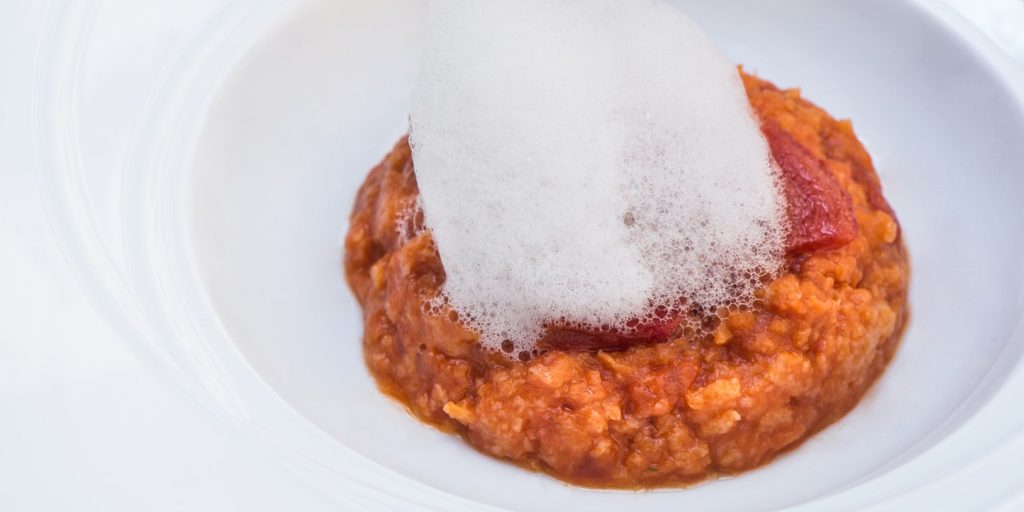 "In Ora d'Aria the guest feels like to be at home, and the dishes covey the culture and history of Florence. I am aiming to create for my guests an experience where they can happily enjoy my food that creates a happy state of mind and body due to the ingredients I am using and through the way I am preparing them," he shared with us prior to his imminent arrival.
Now, for the first time this year, Chiang Mai is treated to a unique culinary journey savouring northern Italian flavours at the skilled hands of Chef Marco. With only five days in residency, both Shangri-La and Chef Marco are working hard to bring the best Michelin Star quality, premium fine dining experience to visitors and locals of Chiang Mai. With both lunch and dinner menus, explore the rich Tuscan flavours and become inspired by the traditional dishes that have been handed down for generations before being reimagined and reinfused with modern life by this talented chef.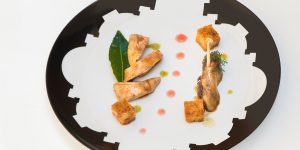 When asked which dish is his favourite, Chef Marco replied "The egg, the hen and the eggs: A Tuscan grandmother ritual." This dish was prepared for the entire family by his grandmother in Tuscany and was a go-to-dish for any special occasion. "I use old and modern style cooking techniques at the same time," he continued, explaining how the dish takes from his grandmother's old, rich and homely recipe and refines it to an exquisite fine dining level.
With the arrival of the Michelin Guide to Thailand, it only seems fitting that Chiang Mai, with its bountiful organic produce from institutions such as the Royal Projects, as well as exotic local produce, be a serious contender for future considerations.
Don't miss this once in a lifetime experience to have Chef Marco Stabile prepare for you a unique, luxurious Tuscan menu, just for Chiang Mai, only at the Shangri-La Hotel.
Advanced booking is required as there is limited seating available.
31st January – 4th February 2018
Lunch 11.30am – 2.30pm (1,588++ baht per person)
Dinner 6pm – 10pm (2,488++ baht per person – includes a selection of Italian wines)
Dhala Pool Garden, Level 1, Shangri-La Chiang Mai Hotel
053 253 888