Huy Fong's Sriracha Arrives in Thailand
Despite Siracha sauce originating from Thailand and the spices and hot flavours of Chonburi becoming one of the most inspirational hot sauce flavours of the world, it came as a surprise to a group of friends living in California that the sauce made popular by Huy Fong Foods was nowhere to be found in Thailand itself!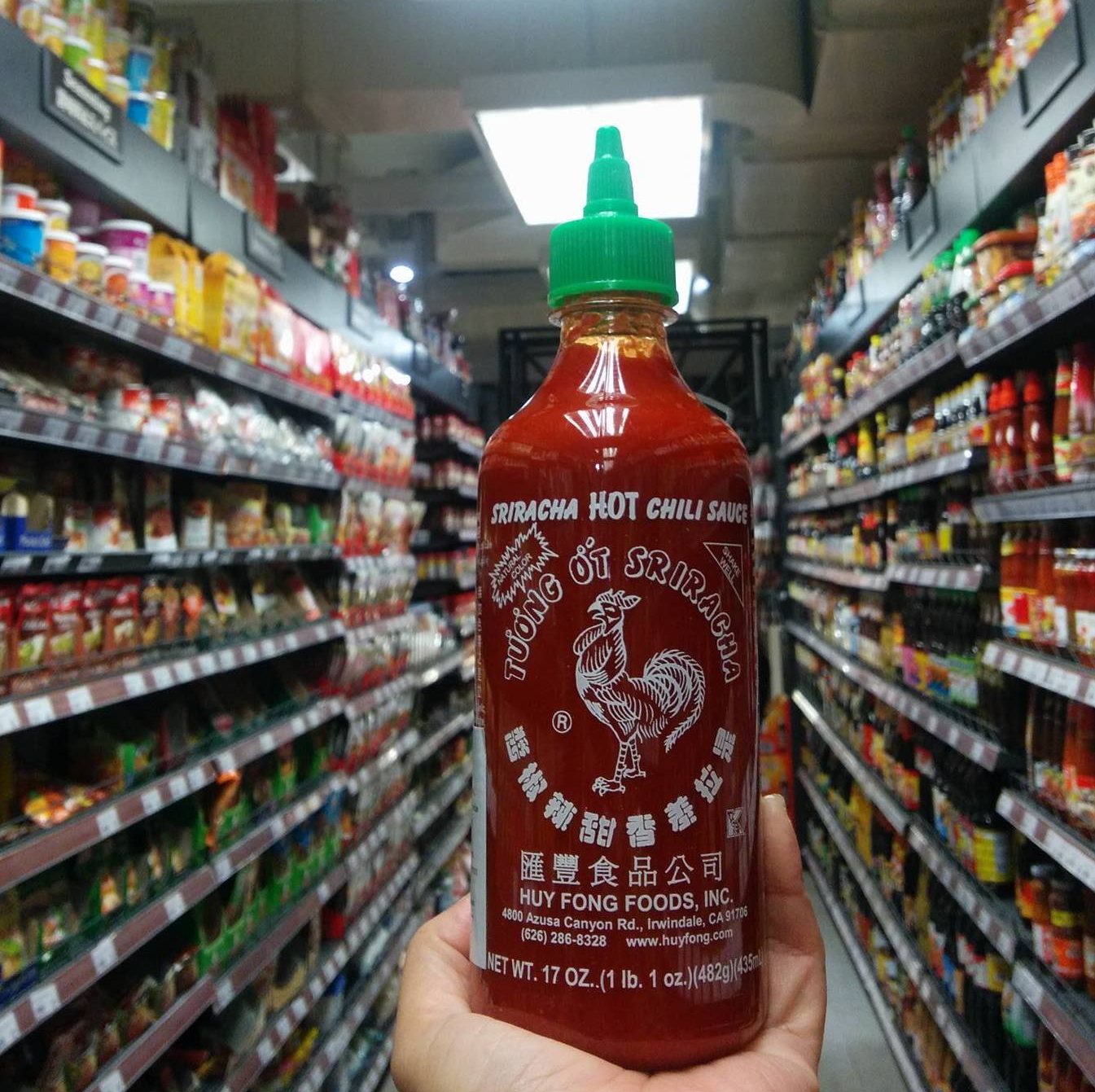 After years of searching for, smuggling in and rationing their sauce quota, they decided to pursue an exclusive distribution deal with Huy Fong Foods of California to bring the beloved sauce to Thailand.
As many will know, Huy Fong's Sriracha Sauce is considered one of the most popular worldwide, and though the founder, David Tran, based his sauce on the Sriracha he sampled in Thailand, the sauce never made its way back home, until now.
For now, the sauce is available for purchase online through Lazada Thailand in various pack sizes (as well as cases, should anyone feel the need to stock up for the year), with both 9oz and 17oz bottle sizes being imported. Soon, you'll also be able to purchase single bottles at Tops and Gourmet Market as well as Rimping Supermarket in Chiang Mai.
For those unfamiliar with the sauce, the so-called "rooster sauce" is a cult favourite across the US, but one with humble beginnings. It began as a small-time operation developed by a Vietnamese refugee that now generates nearly $80 million in sales a year. Served with pho, spicy tuna rolls and more, the sauce has a different flavour profile from Thai Sriracha sauce due to the main ingredient, Californian Red Jalapenos.
The sauce is the subject of documentaries, is often covered in the news and has inspired many quirky renditions such as the Rogue Sriracha Hot Stout Beer, Halloween Costumes, and even the latest Lexus Sriracha, dubbed "the hottest car" ever.
Buy the Sauce: Lazadaม Rimping (Chiang Mai) and Tops Supermarket
Follow Us on Facebook: www.facebook.com/sriracha.sauce.thailand
Visit our Website: www.roostersriracha.com
Contact Us: [email protected]