Homemade Delivery from Homemade Market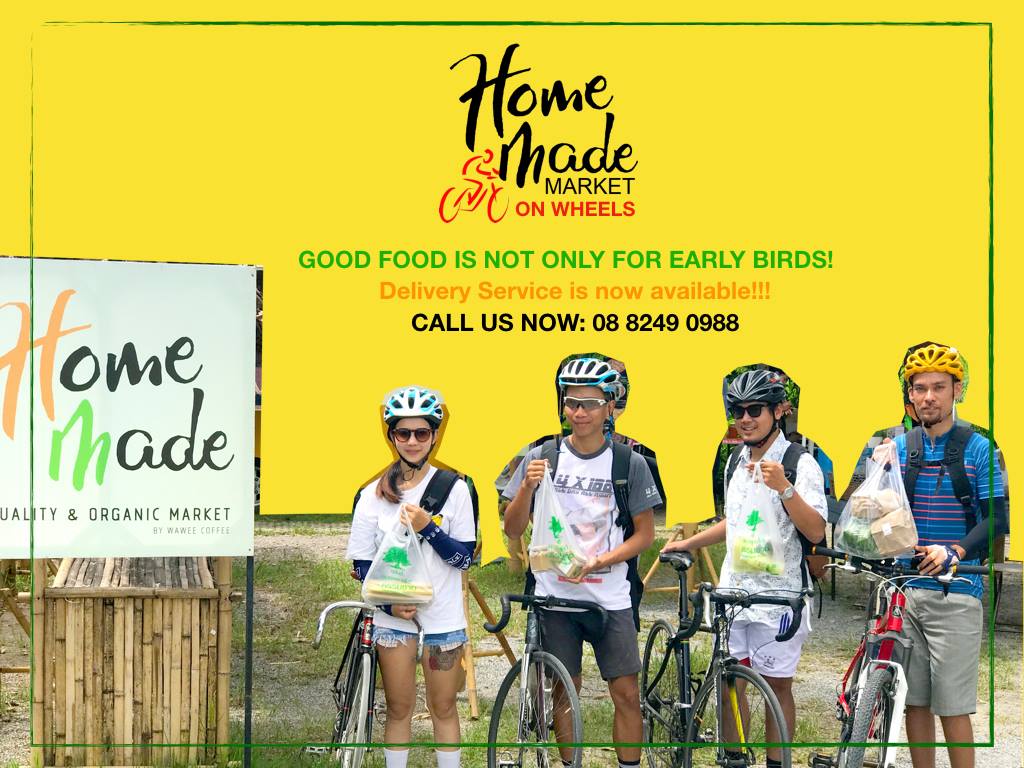 Homemade Delivery
Good food is no longer just for the early birds! You no longer have to decide between sleeping in or going hungry! Homemade Market is now offering delivery straight to your door. Delivery to popular area like the Old City is 50 baht and 60 baht for Nimman.
Deliver by BEP: Bike Courier Team
Only in Chiang Mai City and Near by
****** How to order? ********
Call for Order >select the items you like> sum up the payment> transfer your money to BBL 621 014557-6 MS.Naruemon Chomdock > send us your transaction > wait for bit > get your food!
For more information Tel. 088 249 0988, 081 673 3784 or Facebook: Homemade Market
Homemade Delivery
นอนอยู่บ้านก็ช้อปตลาดโฮมเมดมาร์เก็ตได้เหมือนกันนะ!
เพราะวันนี้ตลาดสุดอร่อยได้ยกขบวนนักปั่นระดับพระกาฬ! บริการล่าสุด สำหรับลูกค้าที่ไม่สามารถมาที่ Homemade Market ก็อร่อยที่บ้าน หรือที่ทำงานได้ทุกสุดสัปดาห์ บริการส่งความอร่อยถึงบ้านโดยทีม BEP Bicycle Couriers นักปั่นจักรยานรุ่นใหม่
การบริการนี้จะมีเฉพาะเขตตัวเมืองเชียงใหม่ และปริมณฑลเท่านั้น โดยผู้ซื้อจะเป็นผู้รับผิดชอบค่าจัดส่งเอง ส่วนราคานั้นคิดตามระยะทาง เริ่มต้น 30 บาท (ฟรีน้ำหนัก 2 กิโลกรัมแรก และคิดเพิ่ม 10 บาทต่อ 1 กิโลกรัมถัดไป
สอบถามข้อมูลเพิ่มเติม โทร. 088 249 0988, 081 673 3784 หรือ Facebook: Homemade Market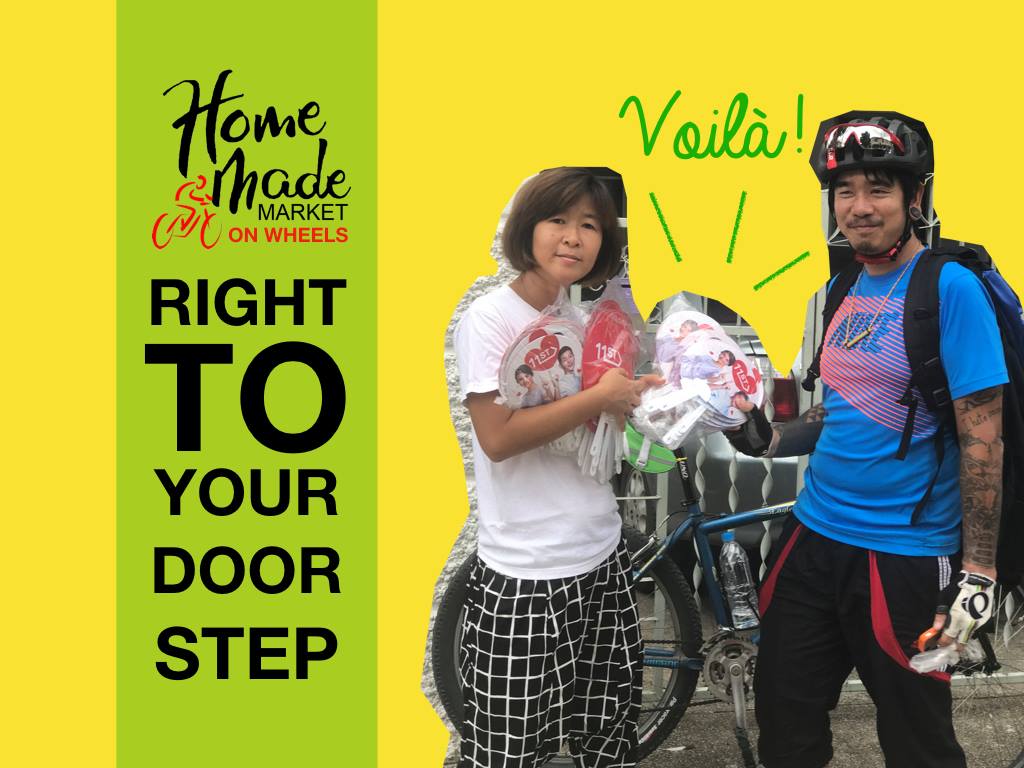 Biker Team from BEP Bike Courier Team
Visit their page at https://www.facebook.com/bepcyclecouriers
ทีมนักปั่นจักรยาน BEP ติดตามผลงานของพวกเขาได้ที่ https://www.facebook.com/bepcyclecouriers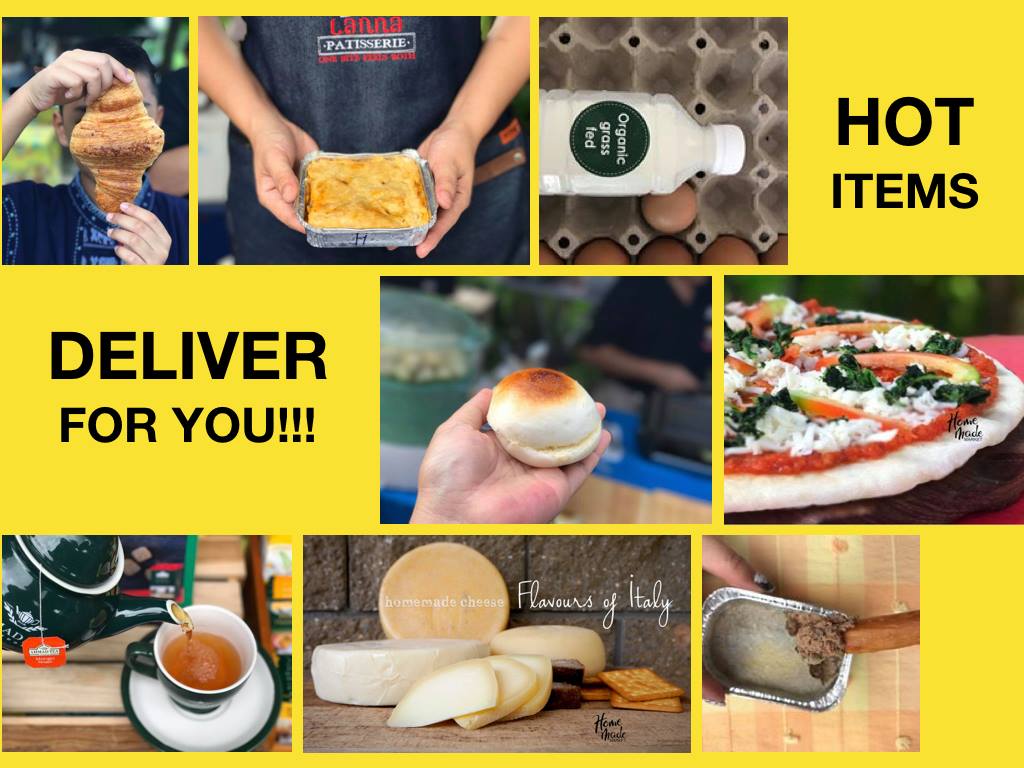 Food deliver to your door step around 30 mins -45 mins depends on the distance. 
หลังจากโทรสั่งสินค้าแล้ว นักปั่นมืออาชีพจะส่งอาหารถึงบ้านของคุณภายในเวลาประมาณ 30-45 นาที (ความเร็วขึ้นอยู่กับระยะทางจากต้นทางไปยังปลายทาง – ไกลหรือใกล้) นับจากจุดเริ่มต้นที่ตลาดโฮมเมดมาร์เก็ต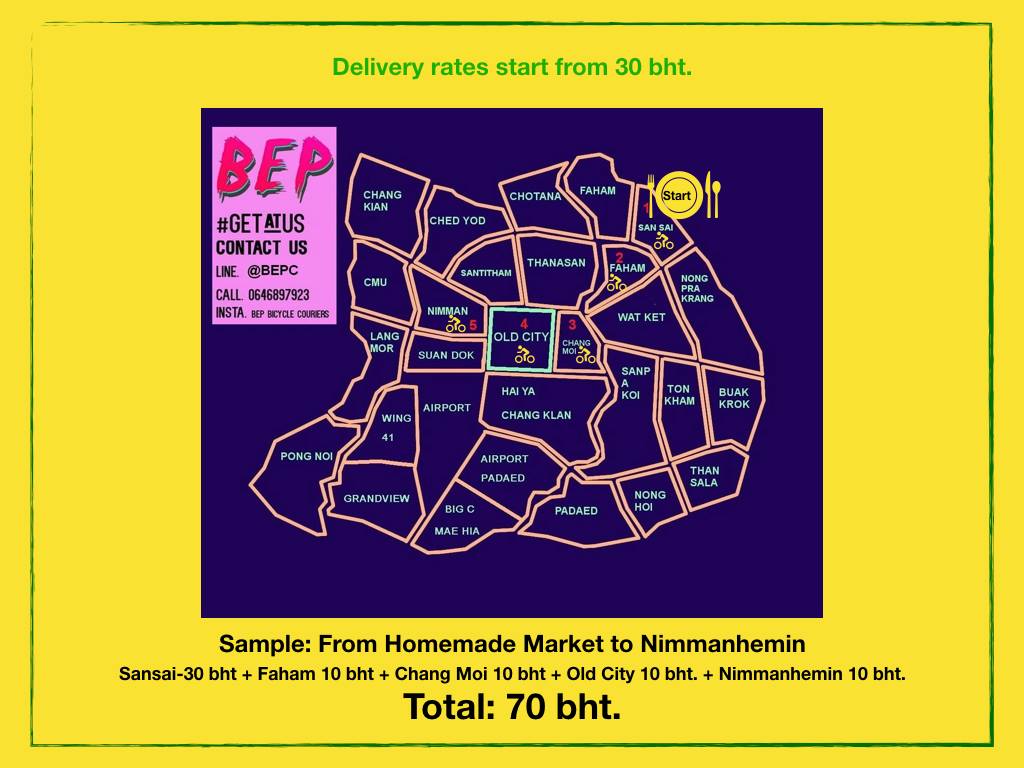 How to calculate the delivery cost?
Starting from Homemade Market then see the map. For example you live in Nimmanhemin area, start from Homemade market (30 bht.) + Faham 10 bht.+Chang Moi 10 bht. + old city 10 bht Nimmanhemin 10 bht, total cost= 70 bht.
วิธีการคำนวณการส่งสินค้าถึงบ้าน
เริ่มต้นจุดเดินทางที่ตลาดโฮมเมดมาร์เก็ต ตามแผนที่ในรูปภาพ
ยกตัวอย่างการขนส่ง: หากลูกค้าสั่งซื้อสินค้าจากตลาดไปส่งถึงย่านนิมมานเหมินทร์ ราคาขนส่งเริ่มต้นที่ 30 บาทที่ตลาดโฮมเมดมาร์เก็ต ผ่านฟ้าฮ่าม +10 บาท ผ่านช้างม่อย +10 บาท ผ่านคูเมือง +10 บาท เข้าสู่นิมมานเหมินทร์ +10 บาท รวมค่าจัดส่งทั้งสื้น 70 บาท
(หมายเหตุ: ฟรีน้ำหนัก 2 กิโลกรัมแรก และคิดเพิ่ม 10 บาทต่อ 1 กิโลกรัมถัดไป)