Hip Hangouts
Two newcomers and one revamped old favourite, these three Chiang Mai hotspots are what everybody's talking about. With fabulous food and oodles of atmosphere, each one is just begging to be discovered, if you haven't already.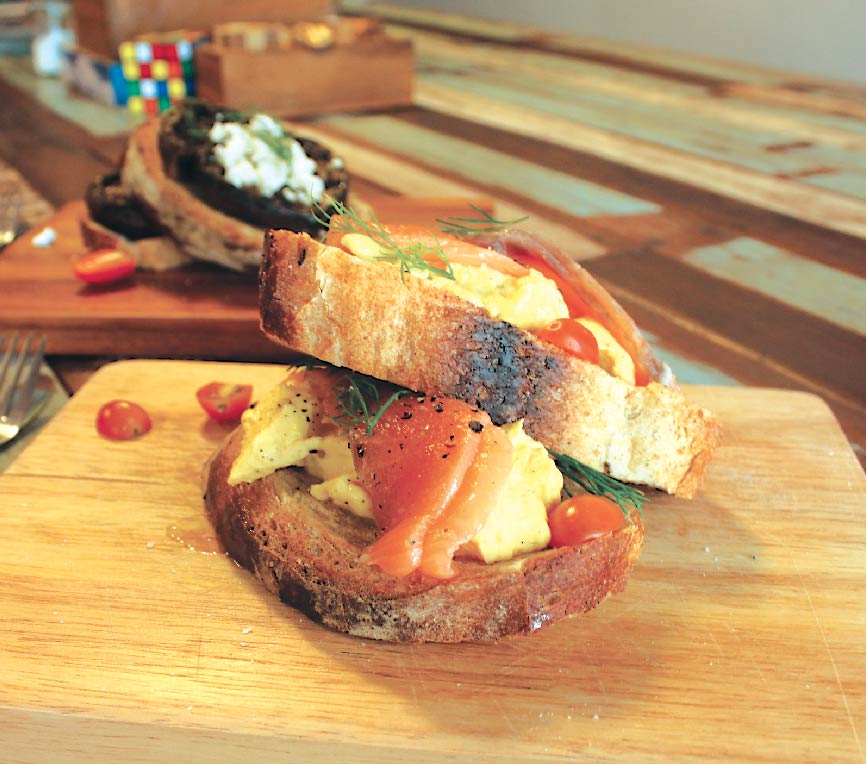 Overstand Cafe
One of Chiang Mai's coolest new hangouts, Overstand is equal parts eatery and art gallery. Their open-faced sandwiches are a work of art in and of themselves, beautifully presented and made from local ingredients from local vendors, including breads from the famous Dominique's French bakery, meats from Chiang Mai smokehouse and jams and chutneys from Little Spoon. Options abound for vegetarians, who will swoon over the oven roasted mushroom in herbs with feta cheese on sourdough bread. Carnivores are catered to as well, with salami and garlic chutney, whisky-cured salmon and scrambled eggs, and two different types of bacon, cured with your choice of brown or white sugar. Orders can be made to go and Overstand also serves Cha Mama kombucha, local coffee and smoothies as well as beer, wine and cocktails. The gallery features contemporary young Thai artists such as graffiti-aficionado Ployd, and hosts opening parties monthly with free flow booze, food and music, along with board game nights every Wednesday and drawing nights every Friday.
Open daily, 8am – 10pm (closes at 6pm on Sundays)
19/3 Ratchamankha Soi 2
www.overstandstudios.com
091 482 0372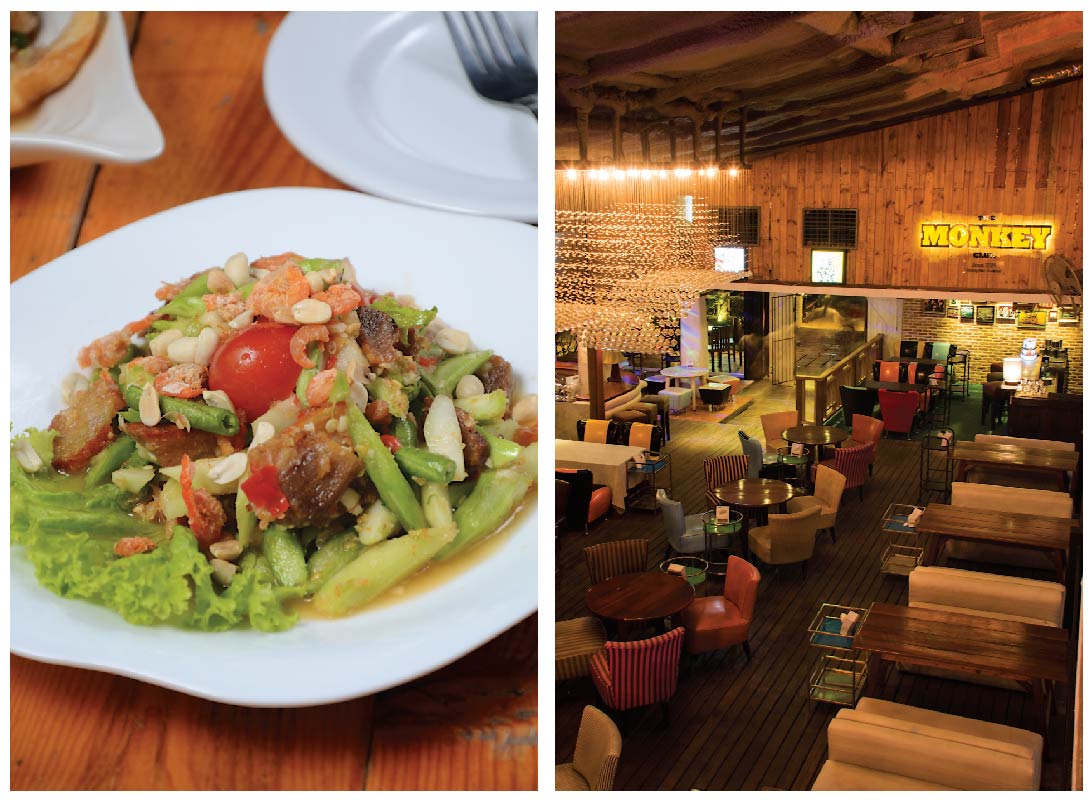 Monkey Club
As one of the foundation stones of the Nimmanhaemin party block, Monkey Club is a pretty iconic Chiang Mai hotspot. But after a few years of cruising on its old laurels, Monkey Club has recently undergone some significant renovations, and is now back with a new design, more seating, larger bars and exciting new music. Open from 6pm, Monkey starts its night serving food with chilled music and live bands playing deep into the night with two zones, a smaller club room and an extended outside area where people can sit and enjoy some of their delicious food such as Wanorn Sawan (Monkey Heaven – crispy deep fried fish with a spicy fresh sauce), crispy pork som tum and all kinds of classic Thai dishes. With four specific bars, one with great views of the musicians playing live sets outside, there's something here for everyone. Thursdays plays host to a superb jazz band, the perfect midweek night out. Monkey Club is baaaaack!
Open daily, 6pm – 1am
Nimmanhaemin Soi 9
www.facebook.com/monkeyfanclub
053 226 9978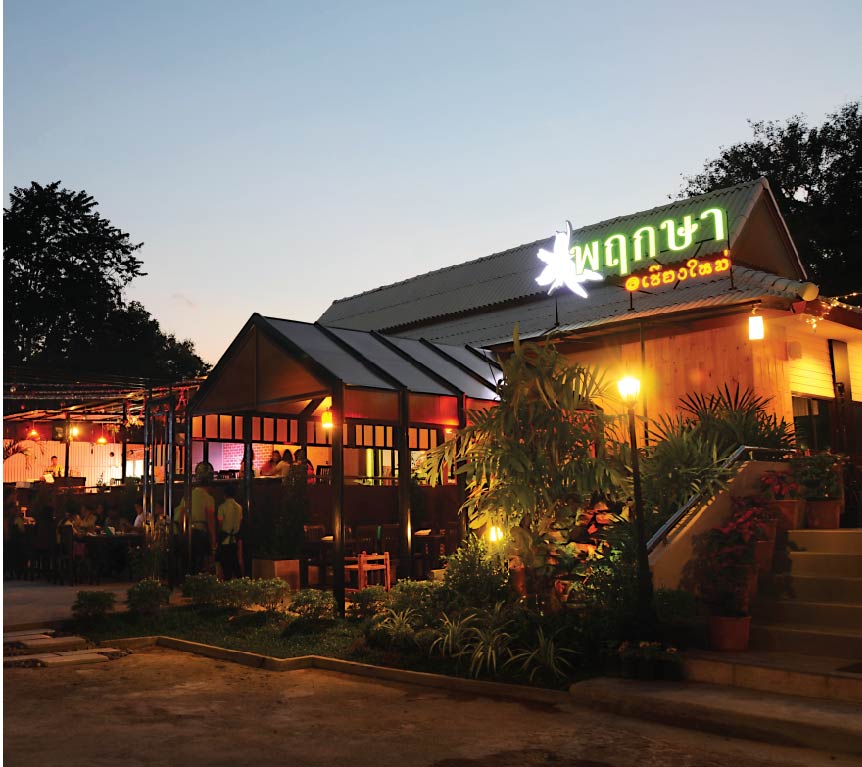 Pruksa @ Chiang Mai
Delicious and inexpensive and with over 20 years' experience in Bangkok, Pruksa has now opened its famous doors here in Chiang Mai. Tables are often booked full and their meeting room, which seats up to 150 people, is already popular with Chiang Mai's businesspeople. Two regular seating areas both inside and outside offer amazing atmospheres with views of the mountains and beautiful trees. Finding Thai food as good as this in Chiang Mai has been hard in the past, with many northern people venturing to the Pruksa in Bangkok just to taste their top dishes. But now there is no need to travel so far, as Pruksa is right here in the city, with an array of traditional favourites such as spiced fish salad and pounded fish chilli paste, both featured on Channel 3's Khun Toy cooking show. With over 100 dishes to choose from, Pruksa is certainly one to add to your list of must tries in Chiang Mai this month.
Open daily, 11am – 11pm
Bunrueang Rit Road, next to Wattanothaipayap School near Suan Dok Gate
053 277 722