Future Leaders International School, Chiang Mai, Now enrolling grades 1 to 6

Future Leaders International School, Chiang Mai, Thailand
Now enrolling grades 1 to 6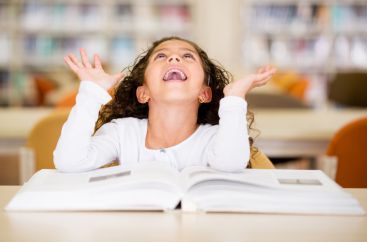 Welcome to Future Leaders International School located in the northern province of Chiang Mai, Thailand. We cater to grades 1 to 8 and families looking for class sizes of 10 students or less, and individualized self-paced learning based on student interests.
We focus on core skills, creativity, and real life problem solving capabilities. We leverage technology and games to make the learning experience fun and effective. Our special expertise in critical thinking and interpersonal skills provides the keys to future success. Our unique approach to education nurtures the love of learning and propels students to exceed international standards, empowering them to become future leaders.
---
How are we different at Future Leaders International School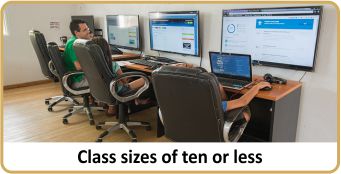 FLIS is the only international school in Thailand to guarantee class sizes of 10 students or less. Each class has one native English speaking teacher with at least one assistant. This ensures individual attention for each student.
The five to one student to teacher ratio at FLIS enables us to fully overcome this challenge by providing extensive individualized attention and self-paced learning. Our teachers create learning programs based on the individual student's learning style, interests and unique abilities.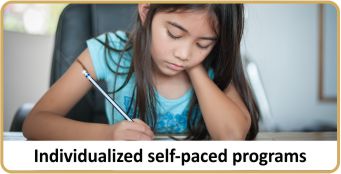 Class sizes of ten or less enable individualized, self-paced learning programs based on each student's interests, learning styles, and strengths. Each semester at FLIS begins with a planning session in which each student, their parents, and their teacher, collaborate to design an individualized learning plan. The goal is to create a program that fully engages the student and maximizes his/her natural abilities.
At FLIS, a substantial portion of each student's learning program is related to the student's interests and what he/she wants to learn. This preserves the natural curiosity, accelerates skill development, and facilitates a life-long passion for learning. The individualized programs at FLIS are an exciting and fulfilling experience for students.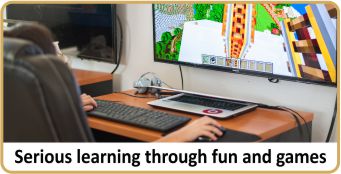 Children are naturally playful. This is a big part of their evolutionary make-up as play is the primary means through which they learn. Our aim is maximize the enjoyment of learning.
At FLIS, children are encouraged to move around as they work on their individual program or collaborate with their peers. We have the space necessary to allow children to express their excitement without interfering with the studies of other students.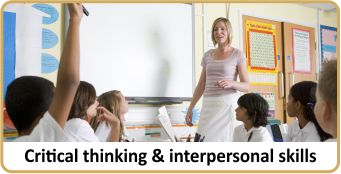 Today's employers are seeking candidates with critical thinking and interpersonal skills. Expertise is specialized and therefore a high level of collaboration is required to solve difficult problems and achieve success.
At FLIS, our entire program is designed to facilitate critical thinking and interpersonal skills. We focus on higher learning and limit the use of memorization to concepts which will be continually applied. We inspire imagination and creativity by posing various questions and exploring alternative answers and solutions.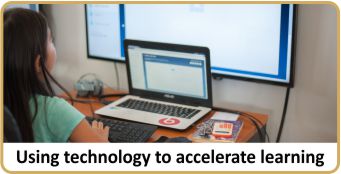 Technology has become important for all aspects of life. Within the next few years, significant technological skills will be a critical part of all aspects of business and living. This continuing trend makes it essential for students to become adept in the use of technology.
We embrace technology as a powerful learning tool. Each classroom is also a computer center with the latest technology and software. Every student has their own personal computer and a very large monitor. This abundance of technology ensures excitement for learning. Starting as early as grade one, students begin the process of learning basic programming skills on these devices. This process facilitates the development of critical thinking, creativity, logic and problem solving.
---
Future Leaders International School – Leadership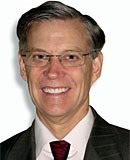 Dr. Dan Harrison (Ph.D in Organizational Psychology, Masters in Marriage and Family Counseling) has been at the forefront of Human Potential Psychology since 1975. He is the founder of Harrison Assessments International which has provided over two million employment and career assessments to corporations and governments world-wide.
Throughout his career and while designing assessments and employee development programs, Dr. Harrison became acutely aware that current educational practices do not deliver employees that meet the basic needs of employers. Today's employers are seeking critical thinking, creativity, learning agility, and employee engagement amongst many other critical skills currently lacking from graduates. Through his observations and research, he found that schools continually overlooked these skills by focusing on memorization, "teaching to the test", and implementing fixed curriculum. Current employers are seeking collaborative skills and teamwork. Unfortunately schools lack such courses as well as the knowledge and the ability to teach "soft" skills. Employers increasingly demand technological prowess and the current school systems barely utilize the recent advances in educational technology that make learning fun and practical. Rarely do schools teach technological skills to children who can start building such core capabilities at a young age.
Dr. Harrison now offers this same exceptional educational experience to students and families who also believe that education should be fun, inspiring, and practical while at the same time prepare students to succeed.
---
FLIS – Boarding Opportunities
Chiang Mai, Thailand is an ideal location for our International School boarding program due to its multi-cultural population, beautiful setting, and centralized location. We provide boarding options for grades four and higher.
Click here to arrange an appointment for a tour of our campus and discuss your specific educational requirements.
---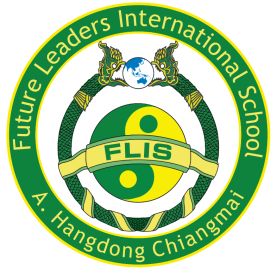 Contact:
www.flis.asia
Principal: [email protected]
Phone: 66-8357-10285, 083 5710285