Food Trails: New menus from Fahtara Coffee
New menus from Fahtara Coffee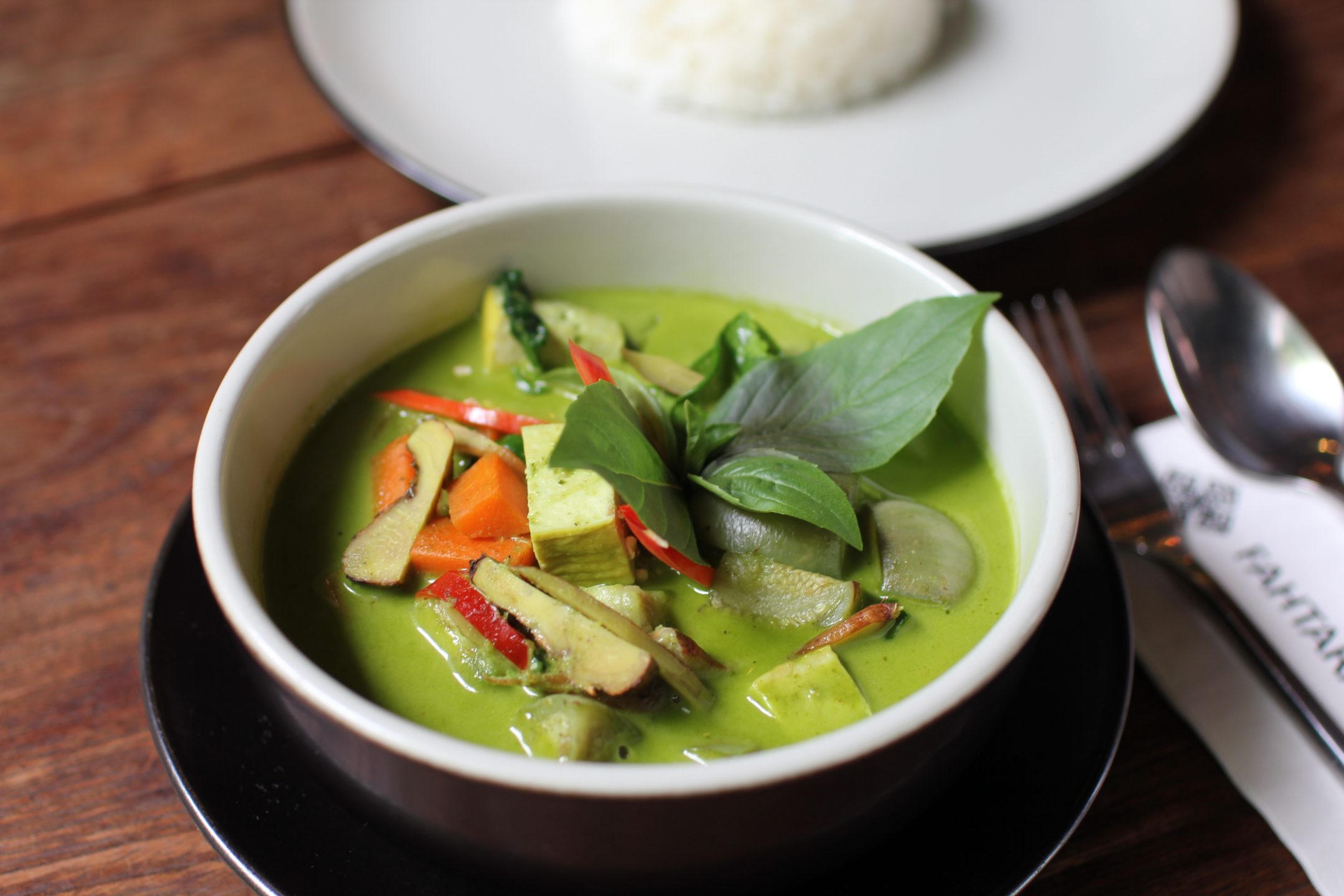 นั่งหลบแดดใต้ร่มเงาไม้ท่ามกลางบรรยากาศผ่อนคลาย ที่ตกแต่งในสไตล์ล้านนาโมเดิร์นที่ ฟ้าธาราคอฟฟี่สำหรับฤดูร้อนนี้ ร้านกาแฟก็ได้ออกเมนูมังสวิรัติใหม่ๆเพื่อเปิดทางเลือกให้แก่คนรักสุขภาพ สามารถเลือกรับประทานอาหารได้อย่างหลากหลายมากขึ้น การันตีคุณภาพวัตถุดิบกับรสชาติที่อร่อย สะอาด และสดใหม่เสมอ
เมนูแนะนำสำหรับผู้ทานมังสวิรัติและคนรักอาหารเจ ได้แก่  ข้าวซอยเต้าหู้ หอมกลมกล่อม และเต็มเปี่ยมด้วยรสชาติอันเข้มข้นของน้ำซุป ต่อด้วยจานหลักของร้านอย่าง ยำผักสมุนไพร เมนูที่มีการผสมผสานผักสลัดใบเขียวและสมุนไพรไทยมายำรวมกับเต้าหู้ เม็ดมะม่วงหิมะพานต์ หัวหอม และพริก ราดเสิร์ฟพร้อมกับน้ำมะขามรสเปรี้ยว และมะพร้าวคั่ว หากใครชื่นชอบการรับประทานเนื้อก็สามารถเปลี่ยนจากเต้าหู้เป็นกุ้งได้เช่นกัน ตบท้ายด้วยเครื่องดื่มเพื่อสุขภาพเป็นน้ำสมุนไพร หรือชาหมักเป็นคอมบูชา
นอกจากอาหารสำหรับชาวมังสวิรัติแล้ว ฟ้าธาราคอฟฟี่ยังให้บริการ อาหารไทย อาหารนานาชาติ เค้ก และกาแฟ ตลอดทั้งช่วงเช้า กลางวัน และเย็น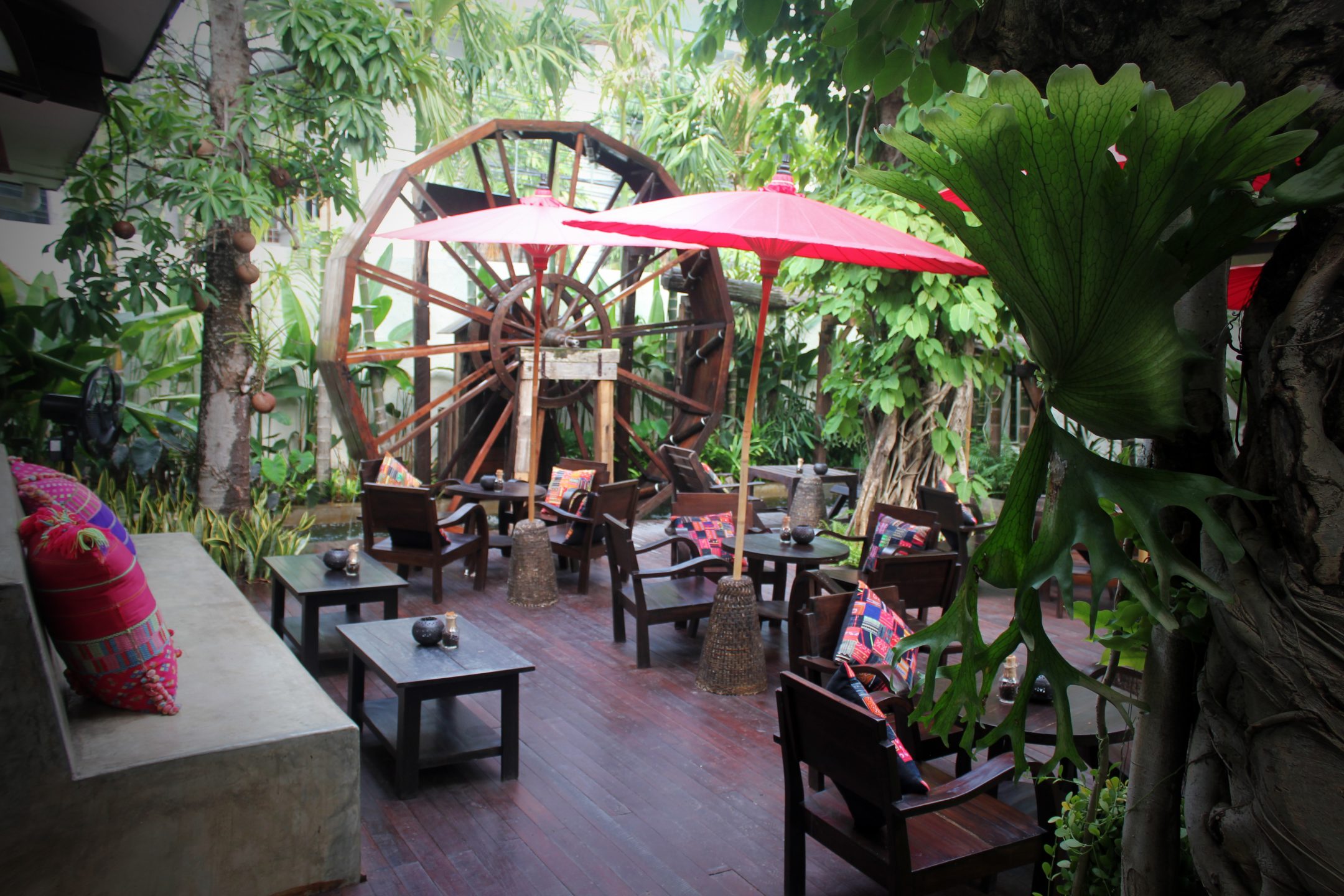 Fahtara Coffee has recently updated their menu and added a number of healthy choices and vegetarian dishes to their already extensive menu. Many popular local dishes are now also available for vegetarians and vegans, such as khao soy with tofu. A 'must try' is their delicious Fahtara Herb Garden Salad with a tangy tamarind and coconut dressing. You get to choose between adding tofu or shrimp which becomes both fresh and interesting when combined with the variety of local herbs. We highly recommend it. The drinks menu has also grown with the addition of herbal drinks and the popular Kombucha tea. Fahtara Coffee is the onsite Restaurant and Café at Fah Lanna Spa in the Old City, serving breakfast, lunch and dinner with a selection of International and Thai food, pastas, vegetarian dishes, cakes and desserts.
Fahtara Coffee
57 ถ.เวียงแก้ว ต.ศรีภูมิ  (ตั้งอยู่ในพื้นที่เดียวกันกับฟ้าลานนาสปา ตรงหัวมุมของถนนจ่าบ้าน)
เปิดทุกวัน 7.00 – 21.00 น.
โทร. 084 623 5999
Facebook: fahtaracoffee
www.fahtara.coffee
Fahtara Coffee
57 Wiang Kaew Road, next to Fah Lanna Spa, at the corner of Jhaban Road, T. Sri Phum
Tel. 084 623 5999
Open daily 7am- 9pm
Facebook: fahtaracoffee