Food Trails: ฟาร์มดีไซน์ (Farm Design)
ฟาร์มดีไซน์ (Farm Design)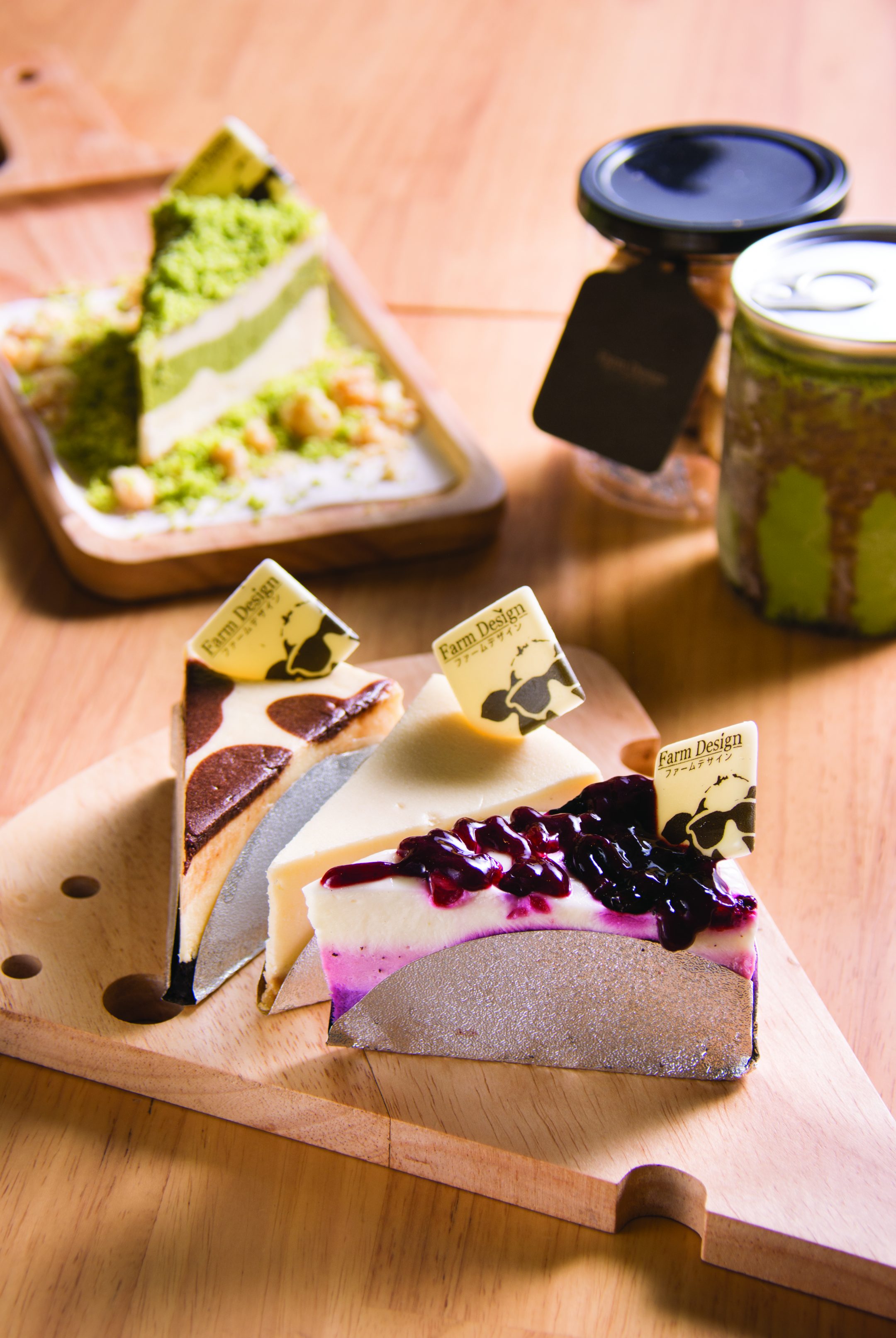 "ฮอกไกโด"เป็นหนึ่งในหมู่เกาะน้อยใหญ่ของญี่ปุ่นที่มีชื่อเสียงด้านฟาร์มนมโคที่มีคุณภาพดีที่สุดในประเทศ และยังเป็นแหล่งต้นกำเนิดของฟาร์มดีไซน์ (Farm Design) ร้านชีสเค้กสไตล์ญี่ปุ่นที่มีรสสัมผัสเป็นเอกลักษณ์ เนื้อนุ่ม เบาฟู และละมุนละไมไม่เหมือนใคร ปัจจุบันฟาร์มดีไซน์ได้ขยายแฟรนไชส์มาสู่ประเทศไทย โดยสาขาแรกของเชียงใหม่ตั้งอยู่บนห้างสรรพสินค้าเซ็นทรัลเฟสติวัล
มาถึงหน้าตู้เค้กของฟาร์มดีไซน์แล้ว จึงลองสั่งของขนมหวานไปลิ้มลอง มีทั้ง ฮอกไกโดชีสเค้ก เนื้อเนียนนุ่ม เป็นชีสเค้กรสต้นตำรับสไตล์ญี่ปุ่นแท้ๆ ทำจากนมโคฮอกไกโด ต่อด้วยความหวานกลมกล่อมของ ช็อคโคมูชีสเค้ก ความน่ารักของเมนูตัวที่สองคือการใช้ช็อคโกแลต ตกแต่งหน้าตาเค้กให้เหมือนกับลายบนตัวของวัว สำหรับคนชอบชีสเค้กที่มีรสเปรี้ยวนิดๆ โปรดอย่าพลาด ชีสเค้กเสาวรส และนอกจากชีสเค้กกว่า 8 รสชาติแล้ว ฟาร์มดีไซน์สาขาเชียงใหม่ยังมีเมนูโยเกิร์ตหลากรสชาติ พุดดิ้งเนื้อเด้งดึ๋ง ชีสเค้กบราวนี่ เค้กช็อคโคลาวา เครื่องดื่มชีสเค้กเฟรปเป้ และไอศกรีมเย็นฉ่ำที่บรรจุในกระป๋องพร้อมเสิร์ฟอีกด้วย
นอกจากนี้หากผู้ใดสนใจอยากสั่งชีสเค้กในขนาด 2 ปอนด์ ฟาร์มดีไซน์สาขาเชียงใหม่ก็มีให้บริการเช่นกัน ทั้งนี้ควรแจ้งพนักงานเพื่อสั่งซื้อเค้กปอนด์ล่วงหน้าประมาณ 4-5 วัน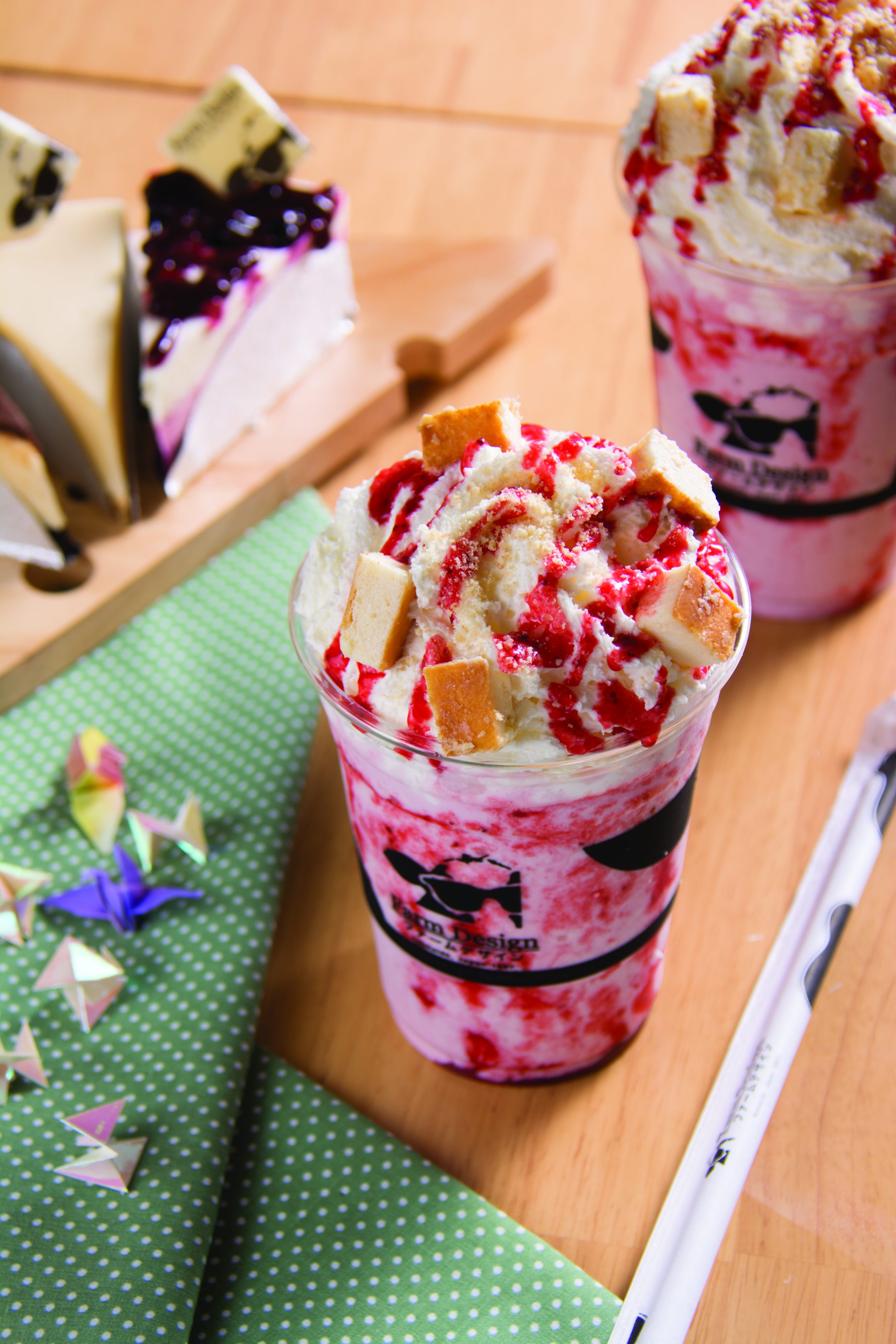 Hokkaido is one of Japan's four largest islands, and it is most famous for its quality dairy farms. It's also home to the first original Farm Design, a shop specialising in the uniquely flavoured Japanese cheesecake. It has now spread to Chiang Mai, where it made its debut at Central Festival.
Farm Design offers over ten different cheesecakes, including Hokkaido, choco moo, and passion fruit. Alternative options are the pudding, choco lava and cheesecake frappe.
For people who'd like to make a special order of cake, please call four to five days in advance.
Farm Design สาขาเชียงใหม่
ชั้น 3 ห้างสรรพสินค้าเซ็นทรัลเฟสติวัล
วันจันทร์-วันศุกร์ 11.00-21.30 น. วันเสาร์-วันอาทิตย์ และวันหยุดนักขัตฤกษ์ 10.00-22.00 น.
Facebook: FarmDesignThailand
Id Line: @farmdesignthailand
Farm Design Chiang Mai Branch
3rd floors at Central Festival Chiang Mai
Mondays – Fridays open 11am- 9.30pm, Saturdays – Sundays and Holiday open 10am – 10pm
FB: FarmDesignThailand
Line: @farmdesignthailand