Food Trails: บะก๊วยก๋า
บะก๊วยก๋า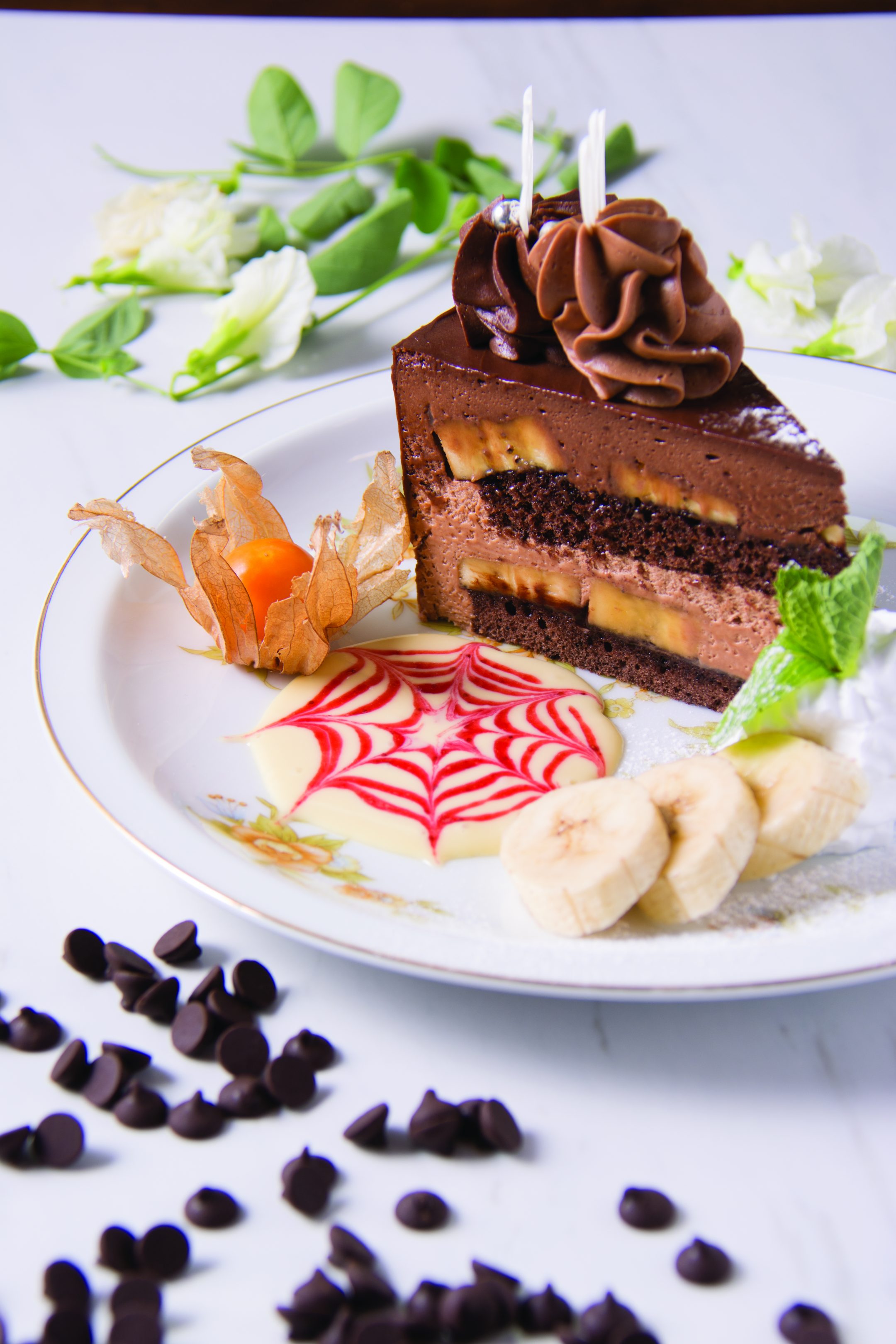 บะก๊วยก๋า ร้านเบเกอรี่ชื่อเป็นคำเมือง แต่ภายในร้านเต็มไปด้วยเค้กสไตล์ตะวันตก โดยมี เชฟฮานา เฟเฮอร์ เชฟมืออาชีพสัญชาติเช็คเป็นผู้สร้างสรรค์ทุกเมนู พื้นที่นั่งพักผ่อนของร้านแบ่งออกเป็นสามโซนด้วยกัน คือ โซนนอกร้านนั่งใต้ร่มเงาไม้ โซนรถบัสที่ประดับตกแต่งด้วยโต๊ะเก้าอี้ไม้สีเข้ม และโซนภายในร้านที่ออกแบบเป็นครัวเปิด ทำให้ผู้มาเยือนสามารถชมขั้นตอนการทำเบเกอรี่ระหว่างรอรับขนม
เริ่มต้นที่เมนูเบเกอรี่รสหวานอมเปรี้ยวอย่างพายมะนาว เสิร์ฟพร้อมกับเมอร์แรงเนื้อเข้มข้นตกแต่งบนหน้าแป้งพาย ตามด้วยเค้กชิ้นโตสำหรับคนที่หลงใหลในรสชาติของช็อคโกแลตกับกล้วยหอม ในชื่อเมนู banana bouble chocolate หากยังไม่อิ่มท้องยังมี คุกกี้น้ำตาลสูตรโฮมเมดมารับประทานคู่กับชา หรือกาแฟร้อนๆ แต่หากอยากได้เครื่องดื่มที่ดื่มแล้วสดชื่นและสุขภาพดี ลองสั่งเครื่องดื่มสมุนไพรสูตรโฮมเมดของร้าน อาทิ iced homemade strawberry รสเปรี้ยวหวานฉ่ำ ginger lemonade หอมกลิ่นขิงและมะนาว และ minty lime ที่ให้ความเย็นชื่นใจของมินท์ นอกจากขนมหวานแล้ว ยังมีของคาวให้บริการ เช่น ซุปขิงผสมฝักทอง เหมาะกับการรับประทานคู่กับขนมปัง และเมนูใหม่อย่าง แซนวิชพริกทูน่า เสิร์ฟพร้อมกับสลัดผักสดราดด้วยซอสบัลซามิก
ในเร็วๆนี้ ร้านบะก๊วยก๋าเตรียมเปิดครัวอาหารแนวยุโรป ซึ่งจะเป็นครัวขนาดเล็ก เหมาะกับการแวะมานั่งรับประทานแบบสบายๆ การันตีคุณภาพอาหารและรสชาติ โดย เชฟปีเตอร์ เฟเฮอร์ อดีตเอ็กซ์คลูซีฟเชฟของโรงแรมระดับ 5 ดาว และคณะกรรมการของรายการเชฟกระทะเหล็กประเทศไทย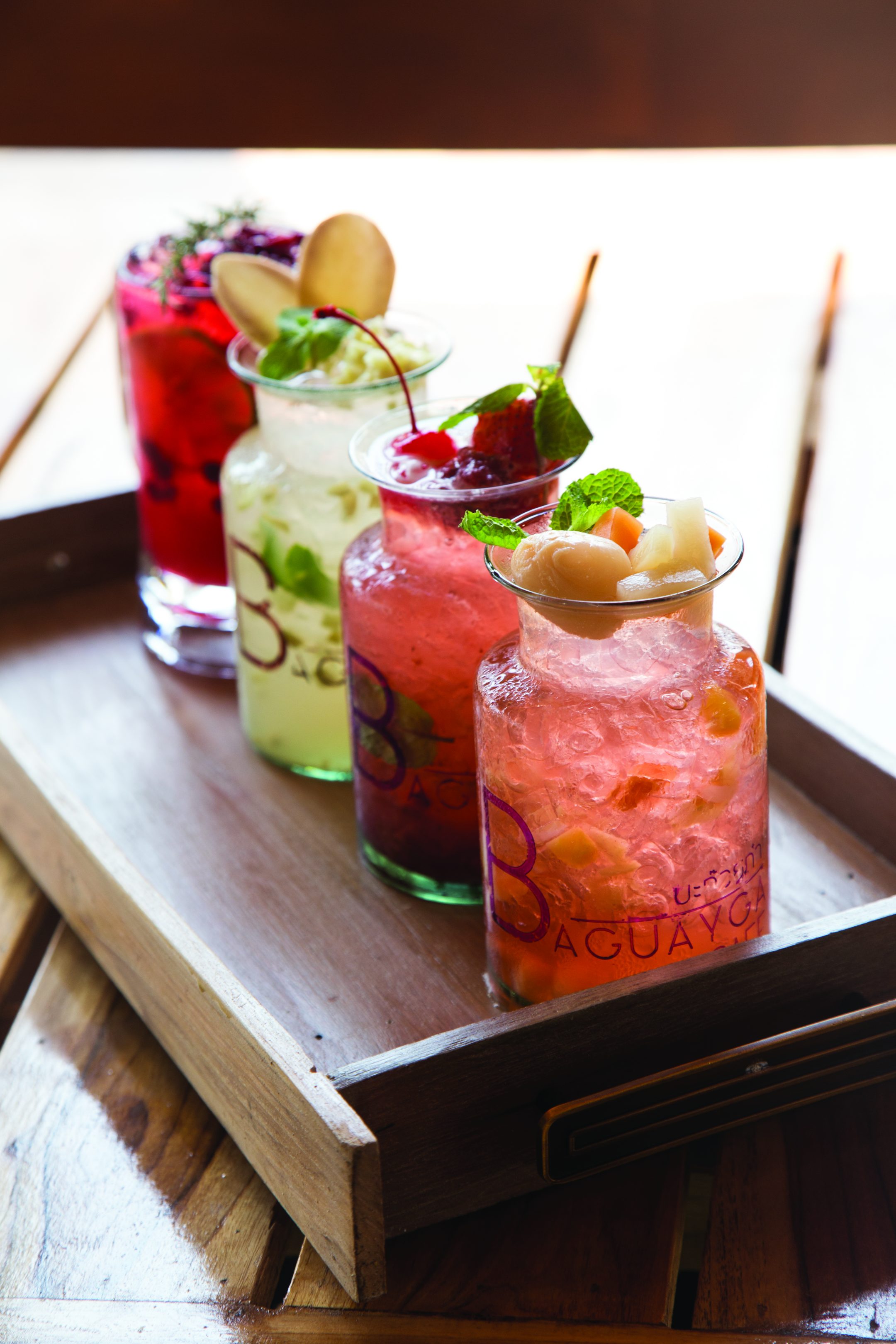 While Baguayga Café's name comes from the local Lanna dialect meaning guava, the shop is full of western cakes by the creative Czech Chef Hanah Feher. The shop has been divided into three sections: the first has a shaded outdoor seating, the second is home to decorated wooden tables, and the third showcases the open kitchen which exhibits their baking methods.
Start off with a sweet and sour treat: the key lime tart. Follow that with a homemade sugar cookie and tea or hot coffee. Other beverages we recommend are the homemade iced strawberry drink, the ginger lemonade or the minty lime drink. To recharge your energy, try the ginger pumpkin soup with bread or the tuna sandwich with the fresh salad and balsamic dressing.
Coming soon: Baguayga will open a new European restaurant with Chef Peter Feher, whose credentials include five star hotels and the TV show, Thai Iron Chef.
บะก๊วยก๋า คาเฟ่ Baguayga Cafe
ตั้งอยู่ในโครงการวี คอมมูนิตี้ (V Community) ใกล้กับมหาวิทยาลัยพายัพ ต.สันพระเนตร
เปิดตั้งแต่ 8.00 – 20.00 น.
โทร. 061 272 5050
Facebook: Baguayga Cafe
Baguayga Café
San Phra Net Sub-District, San Sai District (Inside V Community Project, near Payap University)
Open 8am – 8pm
Tel. 061 272 5050
Facebook: Baguayga Cafe