Editorial: July 2008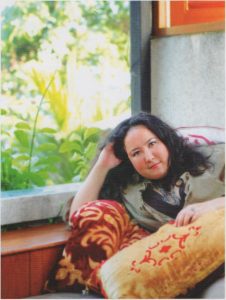 I've got the low season blues.
The pall of clouds which have been hanging over our heads for months on (never)end has been unrelenting. We are all probably suffering from sunshine deficiency syndrome, and I can virtually feel the energy oozing out of my body as I wake up to yet another day of frowning skies and shadowy lands.
Talk about the land of the shadows, there is a certain sense of unease, of inevitability and of fear throughout the Kingdom, as the Alliances' forces mobilise — as they did at Mordor, to face their final battle with Sauron – for what will hopefully be the deciding confrontation. Mobs are moving (or being 'motivated' to move), rallying demonstrators are swelling in numbers, oratory is becoming more and more inflamed, lawsuits are keeping every lawyer in the land in Mercedes, and citizens are divided into For Us or Against Us. Who will be our Frodo and what 'ring' will we need to pull out to blow up Mount Doom and wipe out the evil forces? I am sure you, like me, just want to go back to our pretty shires — having put some people in their well deserved places of course. As I write this editorial I am listening to the radio, today is D Day (to mix my metaphors), and on virtually all news channels, there is talk of coup, of bloodshed, of the final countdown.
Business has been pretty glum as well. This low season has hit many of us hard. Inflation, rising cost of . . . well, just about everything, and no relief in sight has turned our economy sluggish. It has been one of the longer low seasons in my memory, and I can't wait for the tourists to return and give US the boost we always enjoy during the high seasons.
Never mind, it is natural: seasons change, economies take a down turn yet always swing up again and politicians grow old, switch alliances or karmically get screwed over by the new guards.
To combat my low season blues I have recently arrived in Phuket, having taken a month off work to get some exercise and rest, though the skies here are blue (certainly a perkier hue than the national mood), things are not that different from at home. Nary a tourist on the streets, empty — or closed – restaurants and bars, everyone grumbling about cost of rice and oil and people tuned into television and radio, also following the political news and anticipating the confrontation. Nail biting stuff.
I wish you find your beams of sunshine in these stormy weathers. And let's hope that we come out unscathed, and on the right side, from the Battle of the Pelennor Fields.
Citylife this month:
James Austin Farrell writes our cover feature story on Thailand's drinking water. It is an interesting look at the ongoing debate on whether tap water is safe to drink here or not. While we draw no real conclusions, I would be interested to hear what yours are. Kelty Moser has written about Thailand's push for medical tourism, looking at both the benefits as well as the drawbacks. Harry Priestley interviews backpacking guru Tony Wheeler during his recent visit to Thailand.