Dhananya Porcelain Art Studio
If you are a fan of porcelain, and you like to think you've got a steady enough hand, then why not take a trip to the Dhananya Porcelain Art Studio and explore the possibilities they offer. Apart from selling some gorgeous porcelain that has been hand pained by talented artists in Chiang Mai, they also offer a porcelain painting course for you to let your creative side free and forever encapsulate it on the side of a mug or a plate. Workshops are just 3,500 baht and include all equipment, porcelain, paints and sealers. Be taught by the best porcelain artist who will take you from the first step of painting to the final step of sealing the image onto the porcelain forever in an oven. Each teacher has a Certificate of Membership at the International Porcelain Artists and Teachers, INC. Recommended ages for the course is 7-8 years and up, with no upper limit of course!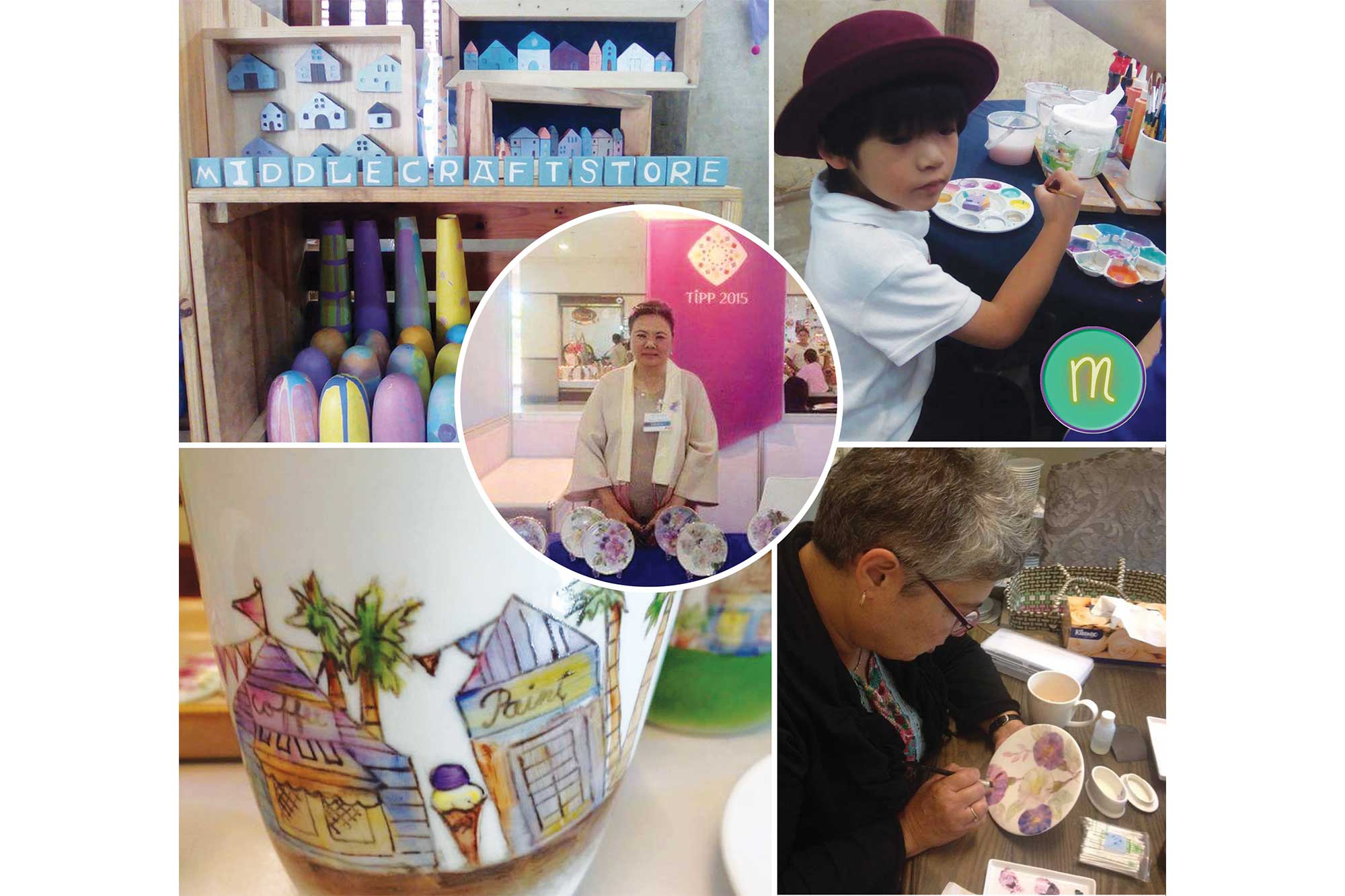 The Dhananya Porcelain Art Studio also joins with cooperative workshops in schools, teaching young students through porcelain – terracotta acrylic classes and ceramic classes. This month, enjoy special promotions on porcelain gifts and equipment on sale in their store. The Dhananya Gallery opens daily and also provides one-day porcelain painting classes between 10am and 4pm (by appointment only). The course includes pick-up and drop-off at hotels if required.
Jing Jai Market, Building 92A, Garden Zone A, 45 Ausadatorn Road
Programme with Middlecraftstores Painting terracotta with children in Garden Zone C, Jing Jai Market every Sunday between 7am – 2pm.
Full course Tuesdays – Fridays 9am – 3pm (except public holidays).
This course provides certificates.
98 Moo 4, Sanpapao Road, Sansai
063 540 2092