Design Ideas: Surasi Chuenarom
Surasi Chuenarom, 36, Barber at The Cutler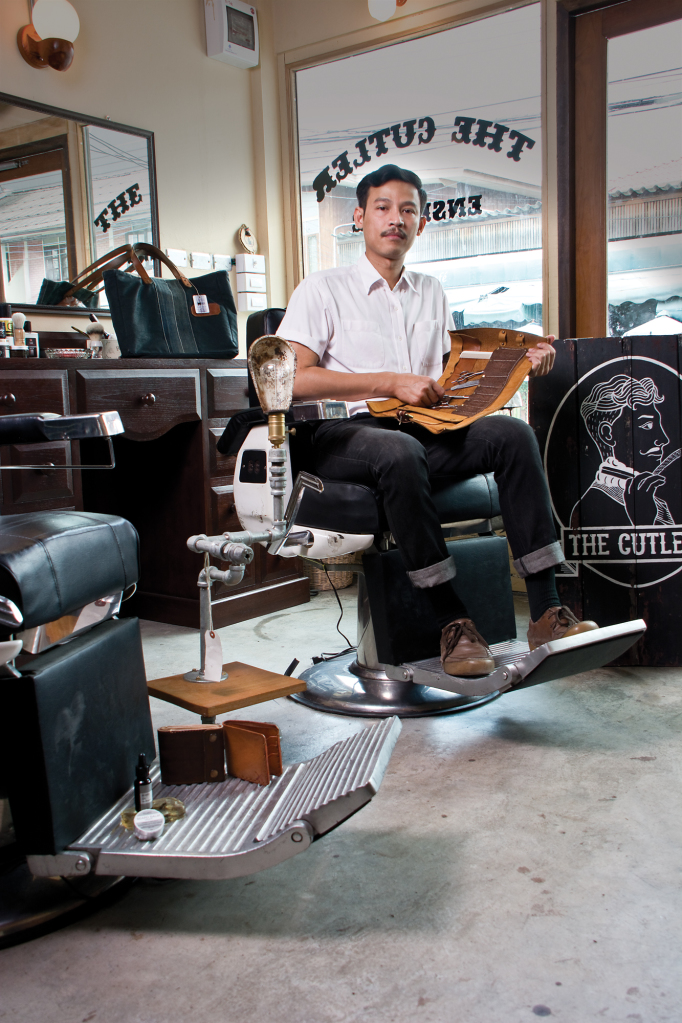 Click to Enlarge
a. Vilarny: Beard Balm and Beard Oil
These are products for facial hair growth, invented by Chiang Mai University's graduate students and The Cutler Barber and Tattoo Parlour. Available for sale at The Cutler.
Price: Beard balm (350 baht), beard oil (550 baht)
b. Wallet and Barber Tool Case by Butcherman Handcrafted
The owner of the brand is my friend. I like that the products are creative and modern. Most of the brand's products are limited, unique, and made of good quality leather.
Price: Barber tool case (2,700 baht), wallet (1,500 baht)
Facebook: Butcherman Handcrafted
086 924 7130
c. Handbag by Hud
It is a handmade handbag made out of canvas, so it is durable. It is also perfect with its genuine leather handle.
Price: 2,200 baht
084 483 5968
d. Lamp by The Alien
The lamp is made out of steel pipes, and created in metal style. It is my friend's craft.
Price: 3,800 baht
091 123 7966