Dee Jai at Jai Thep:
A fantastic new festival on Chiang Mai's calendar
I am an American student studying at Chiang Mai University who had the honour of attending one of the best festivals Chiang Mai has ever seen, according to many of its fans and followers. Doors opened at 10:30am, and I arrived at the festival in Punpon Farm by 2pm ready to engage, dance, twist and laugh the day and night away with people prepared to spread love and positivity. The promotion flyers for the Jai Thep Festival were hanging on the walls of many music and eclectic arts venues all over town for weeks leading up the festival, such as Northgate Jazz Co-op, Mixology, and Overstand Cafe, so I knew the work put into it would be immaculate.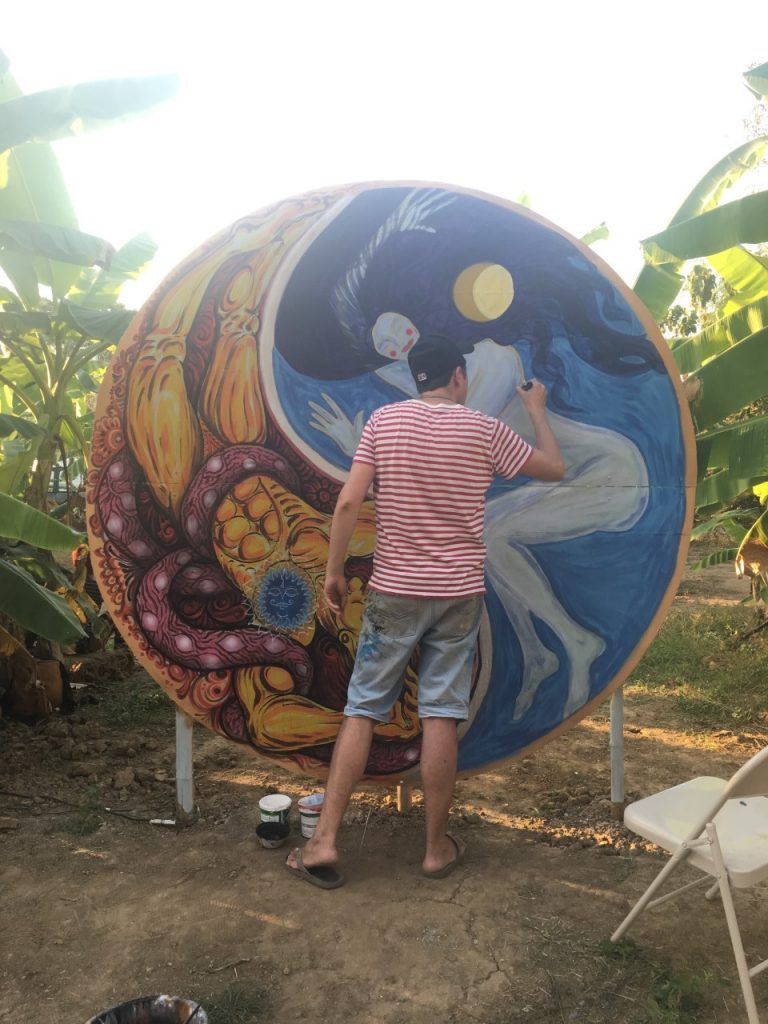 I coincidentally befriended some of the volunteers for the festival weeks before the big day and this excited me even more, as I trusted in their judgement that this would be a life-changing event. Unlike any other festival I had attended in the past, Jai Thep was a beautiful beast that lifted the vibrations of many attendees. There was a mixture of three different stages, a spoken word tent, acro yoga, tai chi lessons, laughing yoga, muay Thai, and tarot card readings that kept us all on our toes. I had the honour of interviewing Franklin FannyPinchin, one of the organisers for the event, as I was curious to know how he created a festival full of love, peace, and fun.
According to Franklin, "The festival came about when a friend of mine asked me if I wanted to throw a party at the [Hang Dong] Grand Canyon on a man-made beach. I was a bit unsure, but I said I'd take a look. When I saw the location I knew we had to do something awesome. We sent a message out to various artist and musicians, asking if they'd like to organise a music festival with two stages…and just grew from there!"
Following the success of the last two events' success, Franklin promises that next year Jai Thep will be even bigger and better. "So I see Jai Thep moving to become an annual event rather than bi-annual. I visualise it becoming a three day event, with more types of music and more art, with more space for workshops, circus and talks. An alternative therapy field would be nice. Maybe some permaculture activities? I like the idea of it growing and evolving and becoming more like a village than an event."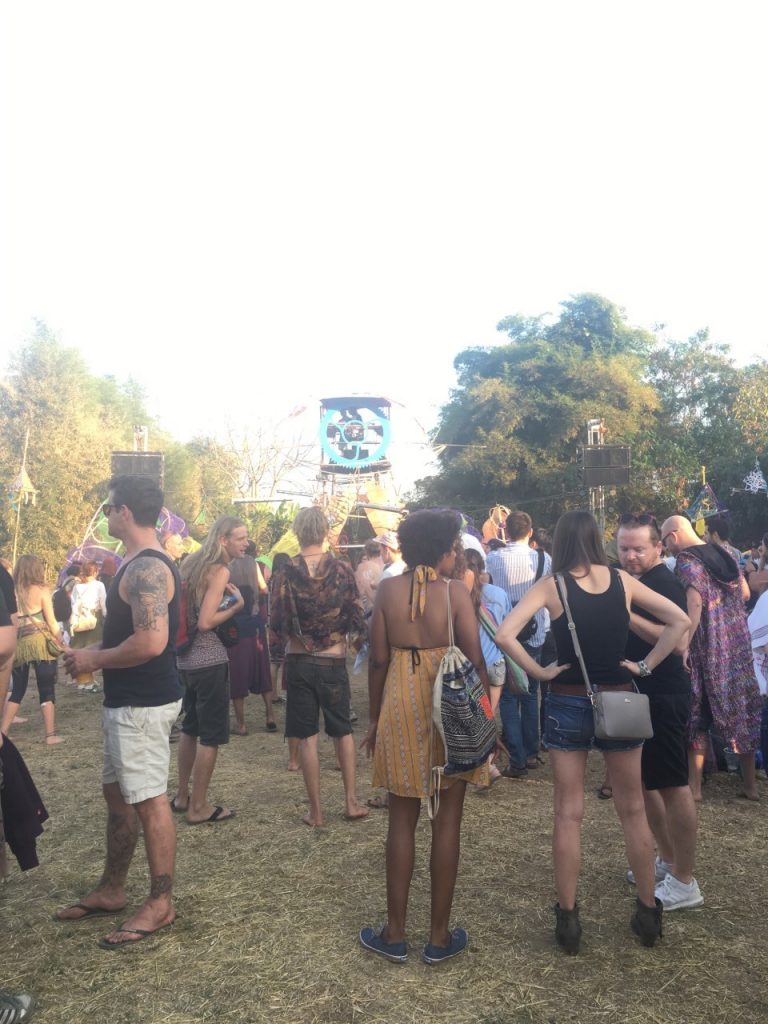 Those of us who attended agreed. So much work was put into the festival. The afternoon sun no break to the volunteers who worked hard to ensure the festival's smooth operations and that everyone had a great tie. With so much effort put into it, Jai Thep deserves more than one day. There was too much time, sweat and magic, put into just one 14-hour festival to only have lasted less than 24 hours. Not to mention the many art installations, mixture of music genres and long list of artist on the line-up that each needed their time to shine. Arriving at the festival in the afternoon allowed me to see the progression of Jai Thep transition from a hot day-party full of activities to a lucid and myriad party, like a creature in the night who turns into an extrovert full of tricks. I asked Frank what he thought about the size of the location and why he thought it was better to move it onto a farm. "Ideally I would like to see it growing every year, but without becoming too commercial. It's hard to say the exact size that would be best, but I would love to see it evolve and bring in other elements. Also I would love to be able to bring in more famous musicians and artists. We moved because we outgrew the original site. As beautiful as it was, it just wasn't big enough for what we had in mind. The new site is perfect for the size of the festival this time. If we grow we might move or try to take more surrounding land. I never try to tell the future too much!"
In two words, Jai Thep is a festival for "The Conscious." The conscious who understand that the only way to come together is by creating a space for non-judgemental, open-mindedness, and up-lifting spirits. It's not about the way you look, seeing how more than half of us collected dirt on our bare-feet so that we could feel the connection of the earth with no barriers. It is about the way you feel on the inside, and not once did the festival feel commercial or mainstream. Instead it felt like vulnerability knocking on the doors of our hearts. I was interested to know how Frank envisioned the crowd in the future, in terms of Thais and foreigners coming together.
"We get a lot of foreigners, tourist and expats, but there is also a large proportion of Thai people. This time all our social media posts and signs on the festival site have their Thai language equivalent. I mean we live in Thailand and so things should be written in Thai as well as english."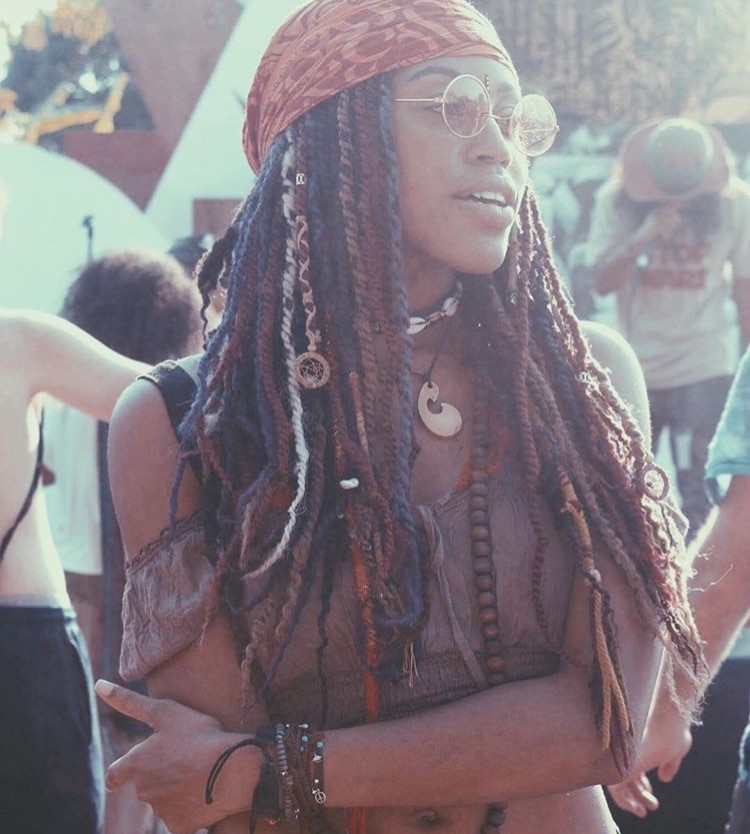 There were many foreigners, tourists, expats and Thais! I'm sure this has to do with the promotion of the festival and the amount of Thai bands that performed such as Stylish Nonsense and Strange Brew. Some attendees even travelled to Chiang Mai just for this festival alone, and with the amount of Thai food and French fries that were in abundance, we all found connection in the food and the music. That night, there was no such thing as a language barrier. We all had two feet, two ears, two eyes, and two hands, which was all we needed to feel connected as we moved our bodies. At one point I couldn't stop hugging Pok, the lead singer of the Thai band Stylish Nonsense. As he even stated that one thing we all have in common here is "We all want peace." I couldn't agree more. As much time, effort, and collection of money that went into the festival, I was curious to know where the money for Jai Thep goes.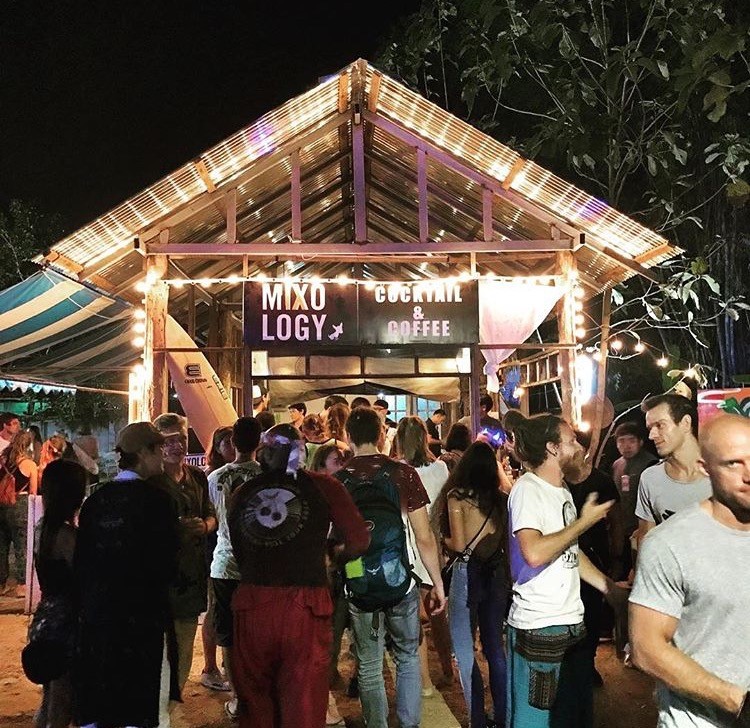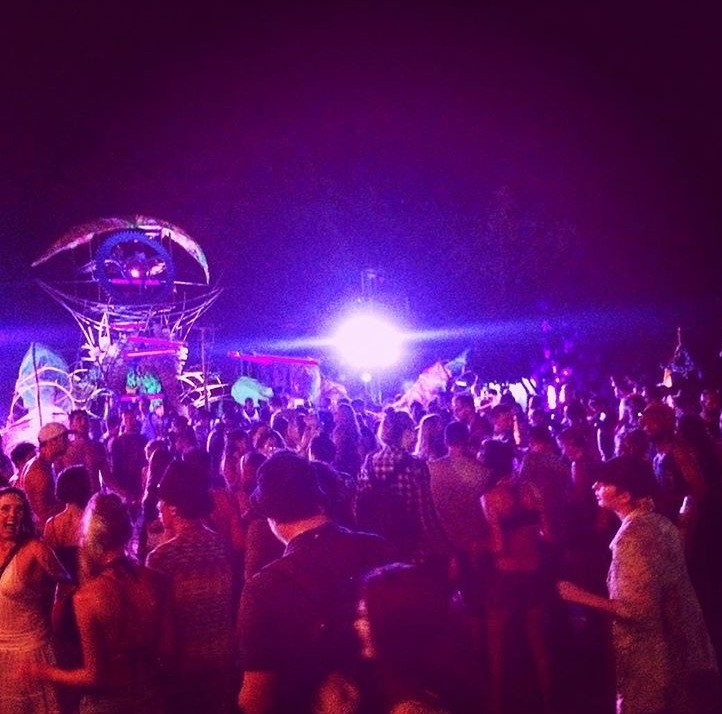 "Organisers, as I do it for fun. I don't make money, just volunteer my time. If there are any profits, 10% go to School for Life, Doi Saket, which is an organisation that helps house and educate children from different backgrounds. The rest goes to make Jai Thep better!"
Manifestations were created and seeds of hope were planted in response of Jai Thep. For that, I am thankful to have been apart of a beautiful circle of people who understand that the only way to elevate is by coming together. And for those that asked me how Jai Thep was, words would do no justice. By the end, I closed my eyes and let my body, my bare feet move and my soul sway to the beat of the music. I think I touched a cloud that night. I think we all touched a cloud. You had to have been there to experience the joy that we felt for being apart of something so magical. Thank You Jai Thep, until we meet again in 2018.
Photo credit to instagram: xlove_lindsie
Jai Thep Facebook: JaiThepFestival or visits www.jaithepfestival.com
Tel. 062 950 5004