Community Services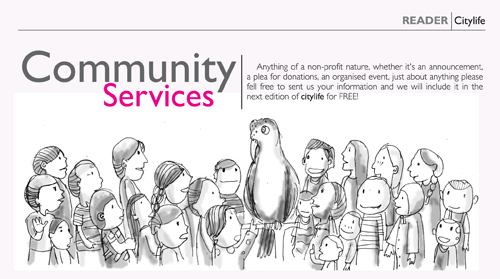 01 • 4th of July 2010 USA Independence Day Celebration
The Veterans of Foreign Wars Post 12074 in conjunction with the U.S. Consulate is inviting everyone who lives in Chiang Mai to their annual 4th of July 2010 USA Independence Day Celebration. There will be fun and frivolity, including lots of delicious food supplied by The Dukes. All you can eat ribs, BBQ, hot dogs, burgers, Polish and Italian sausage, 4 kinds of salad and much more. There will also be a mini theme park for the kids supplied by Creative Kingdom as well as many more games, dancing, music, and fireworks. Please don't bring any containers with you, or any kind of food. Non-Thai citizens should bring their passport and Thai citizens bring their ID.
Tickets are 300 baht. Under 12s is 200 baht and under 6s for free. Pay at the door: 350 baht. Under 12s is 250 baht.
Please visit their website at www.4julychiangmai.com.
02 • Volunteer Teacher for Children Animal Awareness Program
Motivated volunteer teachers needed for a Children Animal Awareness Program for 1-2 hours per week. You will be demonstrating compassion towards animals to school children as well as teaching them how to care for pets. If you are interested, visit www.carefordogs.org, and either contact Soraya Holbrook at 087 002 1792 or [email protected]
03 • Informal Northern Thai Group
Tuesday, June 8 th: 'Monastic Discipline and Social Change in Sipsong Panna (PRC)'.
For more information please call 053 117 319.
04 • The FERC Cookbook
The FERC cookbook is out for all of you interested in cooking up some serious treats. All recipes are taken from local Thai and foreign kitchens and include some great surprises that have been tried and tested in households from this city and far beyond for many years. Not only that, all the profits will go to rural children who need scholarships. Yes, that's ALL profits. The book includes over 100 recipes, some well known, some trade secrets. All for only 350 baht.
For more information go to www.thai-rual-education.com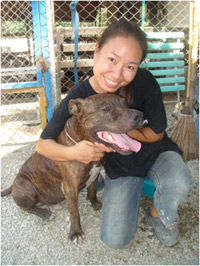 05 • Dog of the Month for June – Bruce Meet Bruce!
me…This gorgeous American Pitbull was left behind by his owners when they moved away. Thankfully neighbours called Care for Dogs to inform them of his plight. Bruce is very friendly with people, but dominant with other dogs, and therefore would best suit a home where he can rule the roost and preferably fly solo…
He is about 3-4 years old and recently sterilised. Because of his dominant personality a life at the shelter will not be easy for him or other dogs so we would like to see him in a loving home as soon as possible.
If you think Bruce could be the right one for you – contact the shelter English (084 752 5255) or Thai language (086 913 8701) to make an appointment to meet him, e-mail: [email protected] or visit the website for further information.
06 • Nicotine Anonymous
Nicotine Anonymous meets twice weekly (Saturdays and Wednesdays) at 1 p.m. at Building II, rear of McCormick Hospital. Nicotine Anonymous is a non profit organisation.
For more information please call Earl 086 194 6300.