City Vibes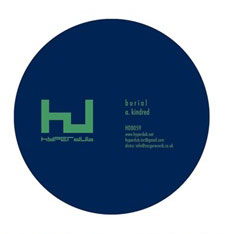 Artist: Burial
Album: Kindred EP
Rating:

Burial is without doubt one of the most exciting artists in modern music. Not only does he keep fans on tenterhooks with a dearth of releases, his output is so next-level it crushes the valiant efforts of its contemporaries in its wake. There are three mighty tracks on this EP, each is mind-blowingly creative, esoterically dark and hauntingly emotive. The distinctive Burial elements, such as ghostly vocals, crackles and disconcerting time-shifts are all present, but the structure and musical vision has progressed significantly from 2007's seminal 'Untrue'. These tracks are so wonderfully absorbing and interesting I could listen to them on loop for an eternity. Fix on your headphones, sit back and turn the volume up loud.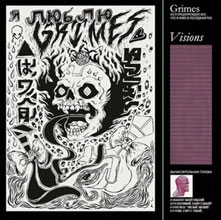 Artist: Grimes
Album: Visions
Rating:

Resisting the urge to describe Claire Boucher aka Grimes as a mechanised Kate Bush is difficult, even though the similarities are certainly striking, it would detract from the notable uniqueness of Boucher's sound. Infusing 80s synth-pop with break-beat and hardcore, this release is dividing critical opinion due its boldness and capriciousness on what many were expecting would be a simple remodeling of its successful predecessor Halfaxa. But it's the very impulsive nature of these tracks wherein lies the appeal. At times grandiose, at times understated, but always confident, Visions is an album that flirts with pop before politely telling it to exit the stage.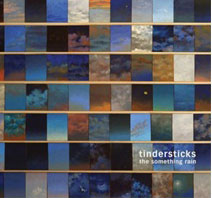 Artist: Tindersticks
Album: The Something Rain
Rating:

The Something Rain proves that Tindersticks still have much to offer the world of music. Instead of wallowing in nostalgia and playing to the gallery, Tindersticks have jumped into clothes they feel more comfortable in. This album exudes warmth, maturity and professionalism with breezy sax sessions and downtempo beats, laden with calm, understated vocals, yet it is remarkably playful and vibrant. It's the sound of a band performing without constraints. The result is a capable and inescapable release, the perfect accompaniment to a night in with a bottle of single malt.