City Vibes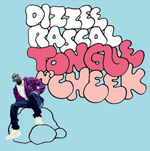 Artist: Dizzee Rascal
Album: Tongue N' Cheek
Rating:


Dizzee Rascal is a charismatic London grime artist who has had a short but notable career. Rascal won the Mercury Music Prize in 2003 for his debut album, Boy in Da Corner and has since proffered two admirable follow-ups, all injected with a creative youthfulness and a mastery of the broken beat. On Tongue N' Cheek, Rascal veers away from his grime roots employing a more radio-friendly sound (reminiscent to last year's track Dance Wiv Me), but not to the detriment of his creative edge, as this is up-for-it music for a drunken Saturday night and not to be taken too seriously.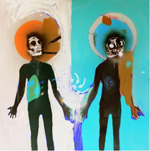 Artist: Massive Attack
Album: Splitting the Atom
Rating:


Massive Attack, undoubtedly one of the best British acts of modern times, do not look at the world through rose-tinted specs. Their propensity to explore darkness, which culminated with the release of the exceptional Mezzanine in 1998 has also been their undoing, as subsequent releases have struggled to match the guttersnipe urbanity expressed on that album. Splitting the Atom is a teaser EP of four tracks before the full joint is rolled out next year and it slumps lazily into a lethargic moodiness that is not harrowing and engaging but boring. If Massive Attack are to recapture the edginess that made them famous, a return to Bristolian brinkmanship is needed, not contrived melancholy for the sake of reputation.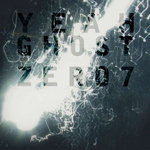 Artist: Zero 7
Album: Yeah Ghost
Rating:


Zero 7 are in danger of devolving from inspired downtempo producers to an irrelevant audible wisp. Yeah Ghost struggles to express little other than halting harmonies; its tracks bumble along with a kind of nonchalance that threatens to expose the entire genre as a lazy old man who only cares about his pipe. Tracks such as Mr McGee and Solatalgia are screaming out to be injected with some emotion and creativity, but have to make do with their tawdry, re-re-recycled drum patterns and lust-less R&B vocals. The album does have its good points; it may induce sleep more effectively than Rohypnol and may even be more memorable.