Chiang Mai on WWW
www.baantawan-pai.com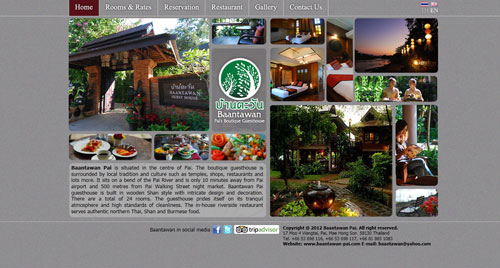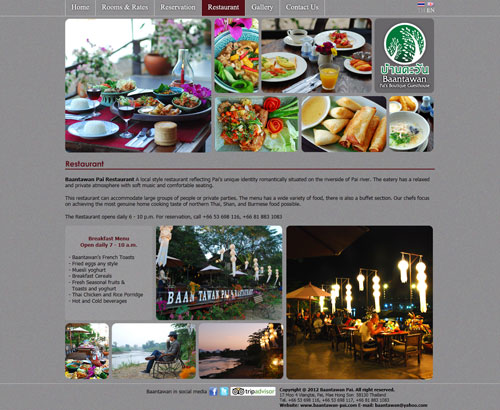 Fancy spending a cosy weekend off by the Pai River with your family, friends, or loved ones? Sense, smell, and taste the local traditional culture of Lanna at Baantawan, Pai's Boutique Guesthouse, from riverside bungalows, cottages using local fabrics and designs, family rooms with wide balconies, to huge deluxe rooms, complete with a private green garden and shade. View the peaceful, comfy environment in the website's photo gallery, which walks you in from the entrance through the gardens, hangout areas, rooms, the balconies on misty mornings, to the restaurant which serves high quality, authentic Northern Thai, Tai, and Burmese food. However this isn't enough to describe the beautiful, relaxing atmosphere of the place! We recommend you to log on now to see for yourself and reserve yourself a room this coming hot season!
To see all of Citylife's recent bodies of work online
please visit www.chiangmainews.com
Advertise with Us
Dot Com!
– Citylife – CityNow! – CityNews
Show the world your advertisement. Keep reminding them about your business. Make new business.
Please contact sale 053 225 201 or [email protected]
Our latest client: Siam Royal Orchid