Chiang Mai on the www

This column is to keep you abreast of the latest websites which Citylife has produced, introducing you to the ever-increasing presence of Chiang Mai online.
www.ginocustommade.com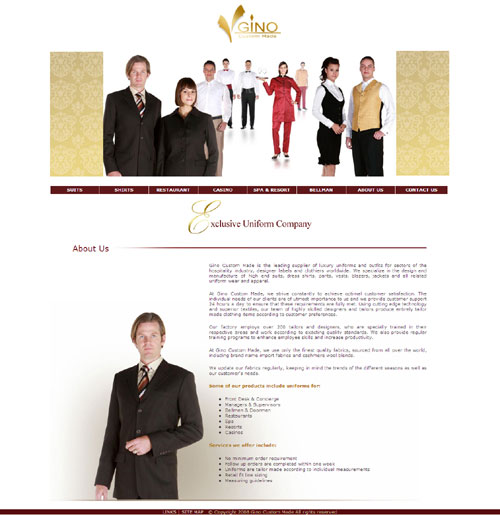 Chiang Mai is overflowing with tailors, but Gino Custom Made stands out for being the only tailor enabling you to create the perfect attire for your staff online. Gino Custom Made fashions high end tailored suits and specialises in the production of exclusive uniforms for hotels, resorts and casinos across the globe. Create a one of a kind uniform for your staff with their top quality products that are durable as well as classy. Design your own or browse through their online catalogue which has the right outfit for everyone including: front desk, concierge, bellmen, restaurant staff, spa comfy attire, even luxury and designer suits for managers & supervisors.
This site is easy to navigate and allows you to enlarge every photo to check out the fine details of each piece. With no minimum order requirements, Gino is perfect for any company size. Make your company stand out with Gino's trendy, contemporary designs that accurately reflect your company brand and image.
To see all of Citylife's recent bodies of work online please visit
www.chiangmainews.com/portfolio