Chiang Mai on The WWW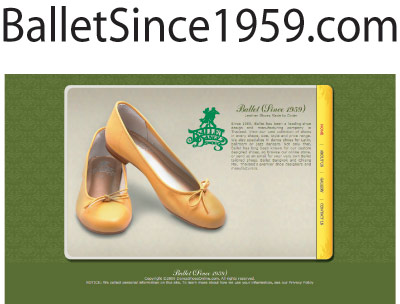 One of Chiang Mai's best kept secrets is out. Shoe lovers (and who isn't one?) can go crazy with Ballet, a long-established business, first in Bangkok and then Chiang Mai, since 1959, which hand makes exquisitely designed and even better yet, butter-soft comfortable shoes for women. Check out their website for their latest designs, though the site is still new and the owners have yet to upload their full range. If their designs aren't quite to your taste and you have seen a pair of Jimmy Choo or Manolo Blahnik you fancy, but simply can't afford the $1,000 price tag (!), then this is your solution. Any design you like can be emulated for a fraction of the price at Ballet. And if you are a dancer, then look no further, their specialty is dance shoes, from ballroom to Latin.
This site is a great link to send to your friends abroad who can't quite make it to their shop down Nimmanhaemin Soi 3 – a better option for us locals.
To see all of Citylife's recent bodies of work online please visit www.chiangmainews.com/portfolio