Best Covers of Citylife by our Staff
We have had some gorgeous covers over the years…crazy, strange, odd and downright weird. This month, we ask some members of our team to choose their favourite covers of all time and explain why.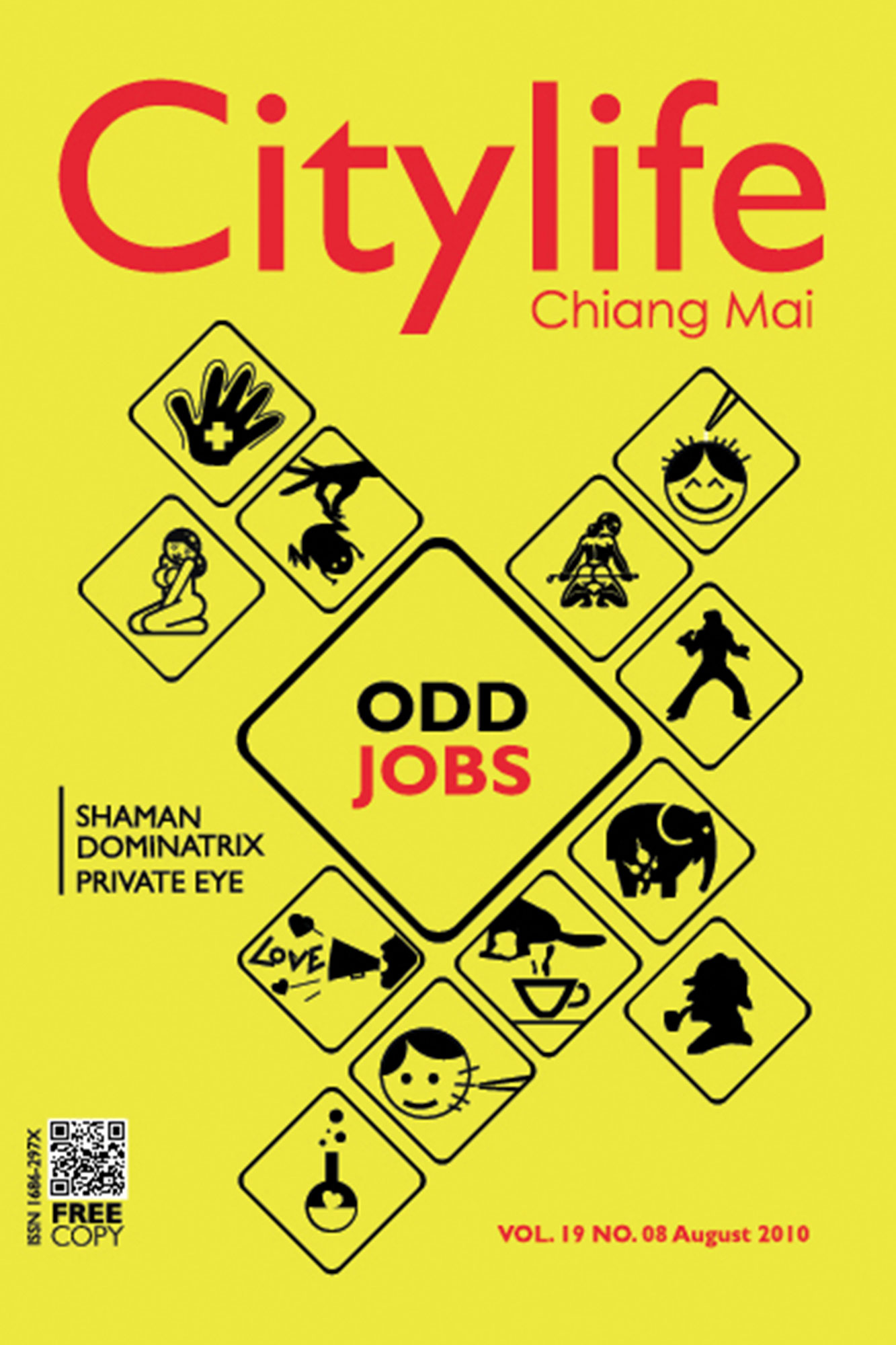 Pim – Editor, August 2010
We had such fun looking for people with the oddest jobs in town; dominatrix, elephant sperm secretor, frog catcher, love potion doctor, Elvis impersonator, civet poo coffee purveyor, white hair picker. This cover is quirky, ordinal, fun and with promise of great content.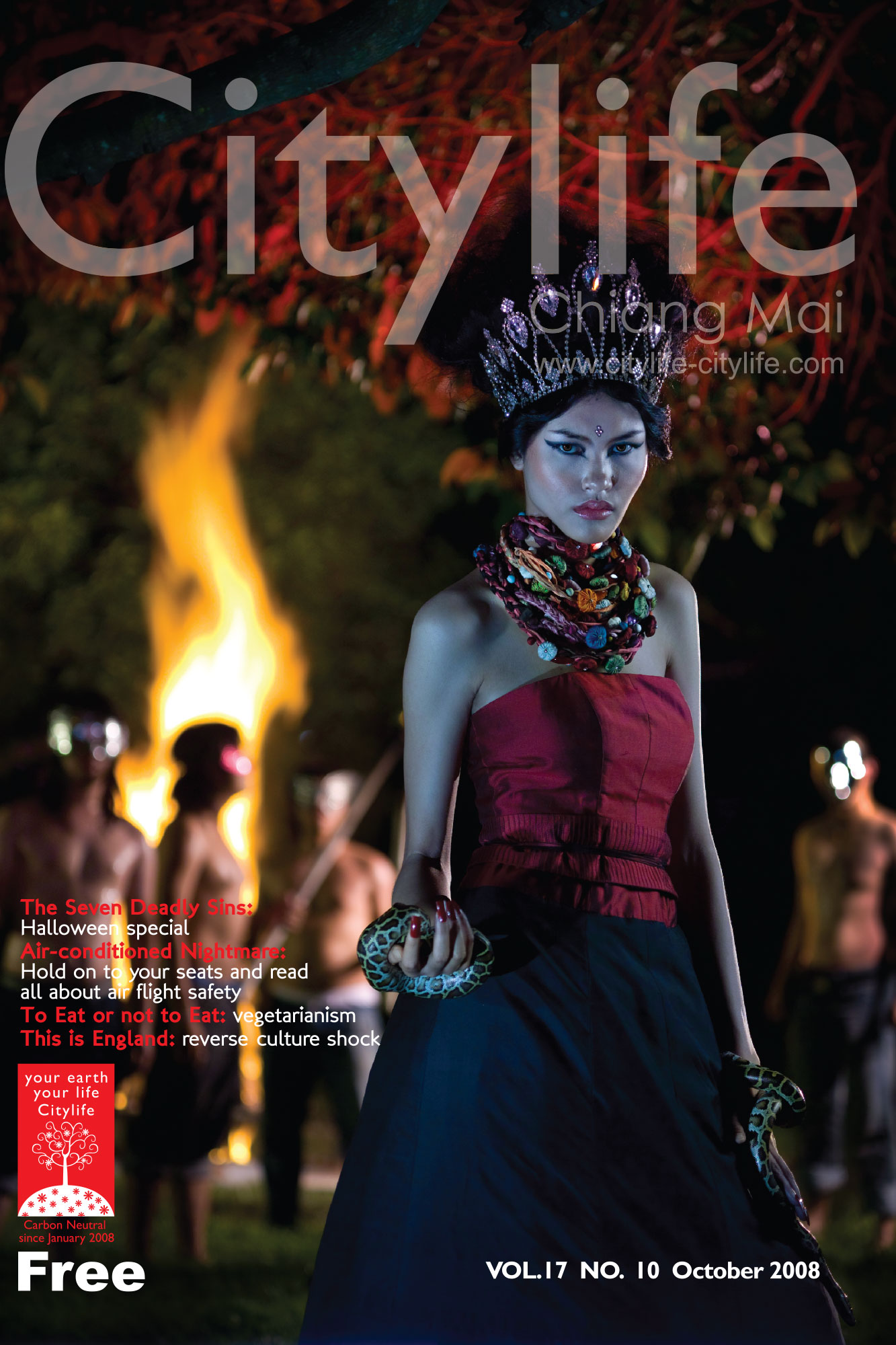 Tu – Graphic, October 2008
I like this cover because there was a lot of work we did to prepare the models (our graphic team), the setting, (our office's garden), and the entire process make a beautiful cover. And of course I was in it too – and looked much thinner then!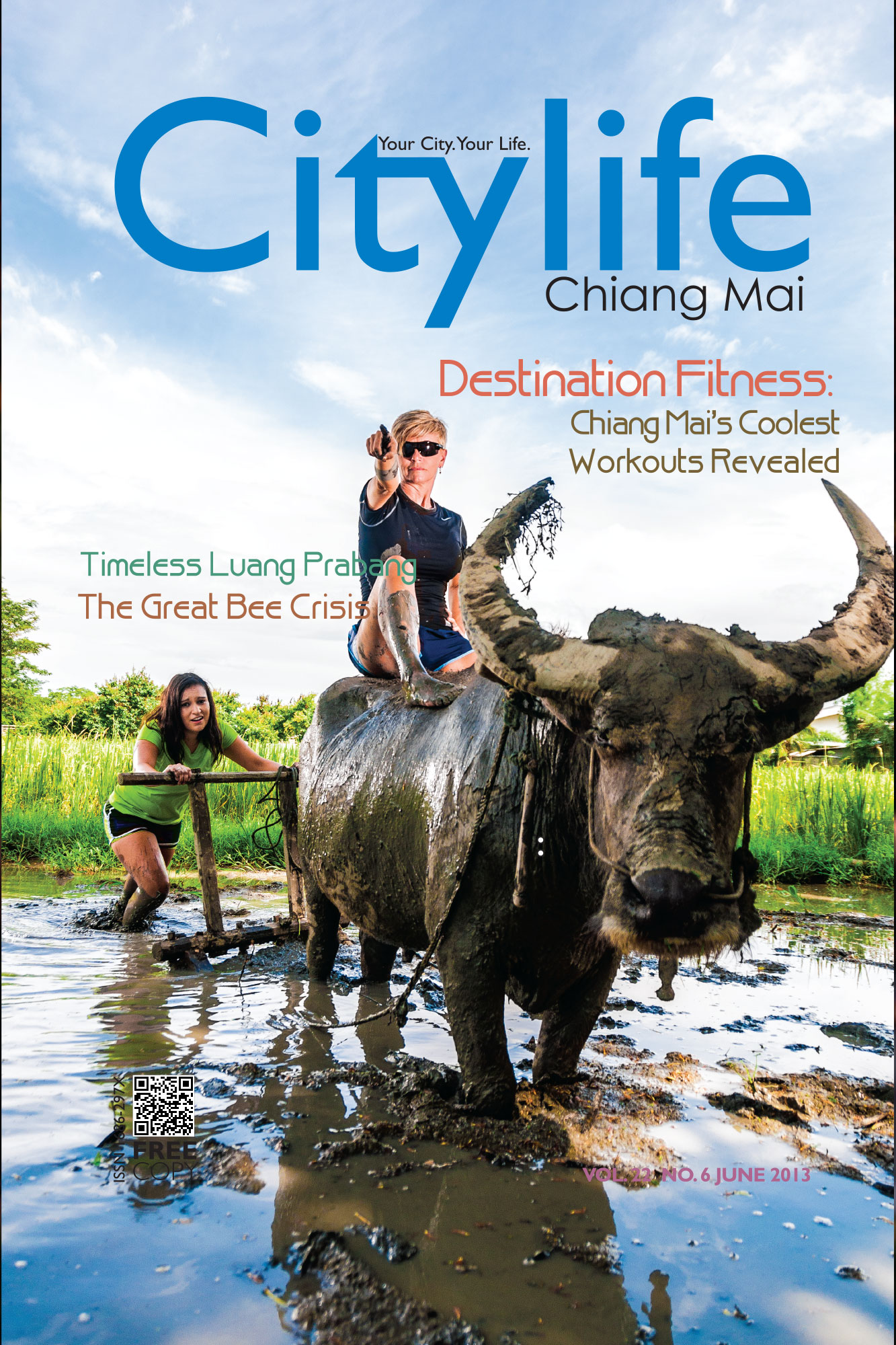 Duen – Graphic, June 2013
I love this cover because it is strong, bold and intriguing. Who is this crazy woman sitting on a water buffalo and who is that poor lady in the mud? It made me want to read the story.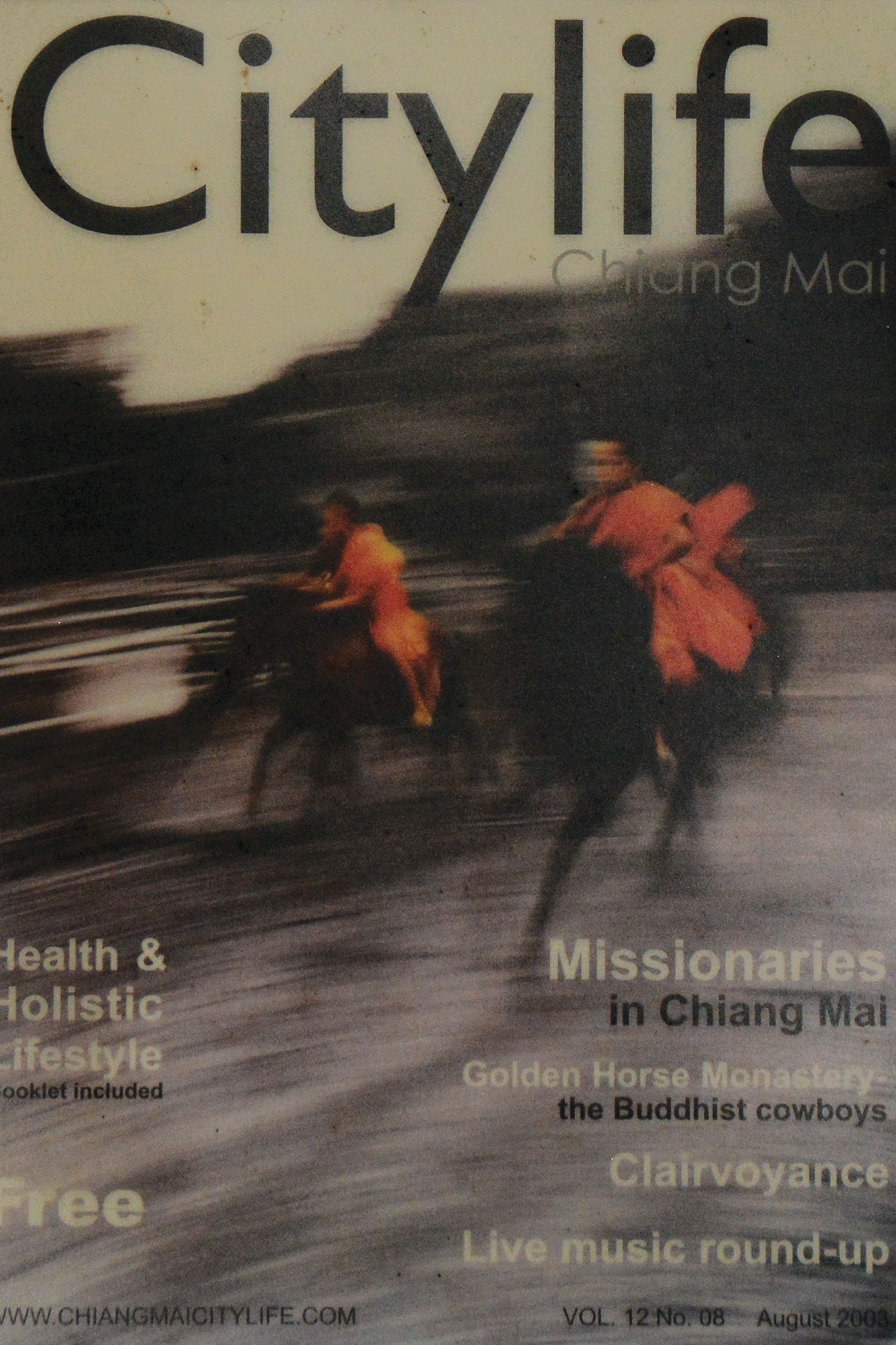 Ja – Production, August 2003
The riding monks of Mae Chan is my favourite because we were the first to discover and feature this rare story. Even this photo was a lucky picture we managed to get of these
elusive monks. We beat TAT's Amazing Thailand campaign to this story too!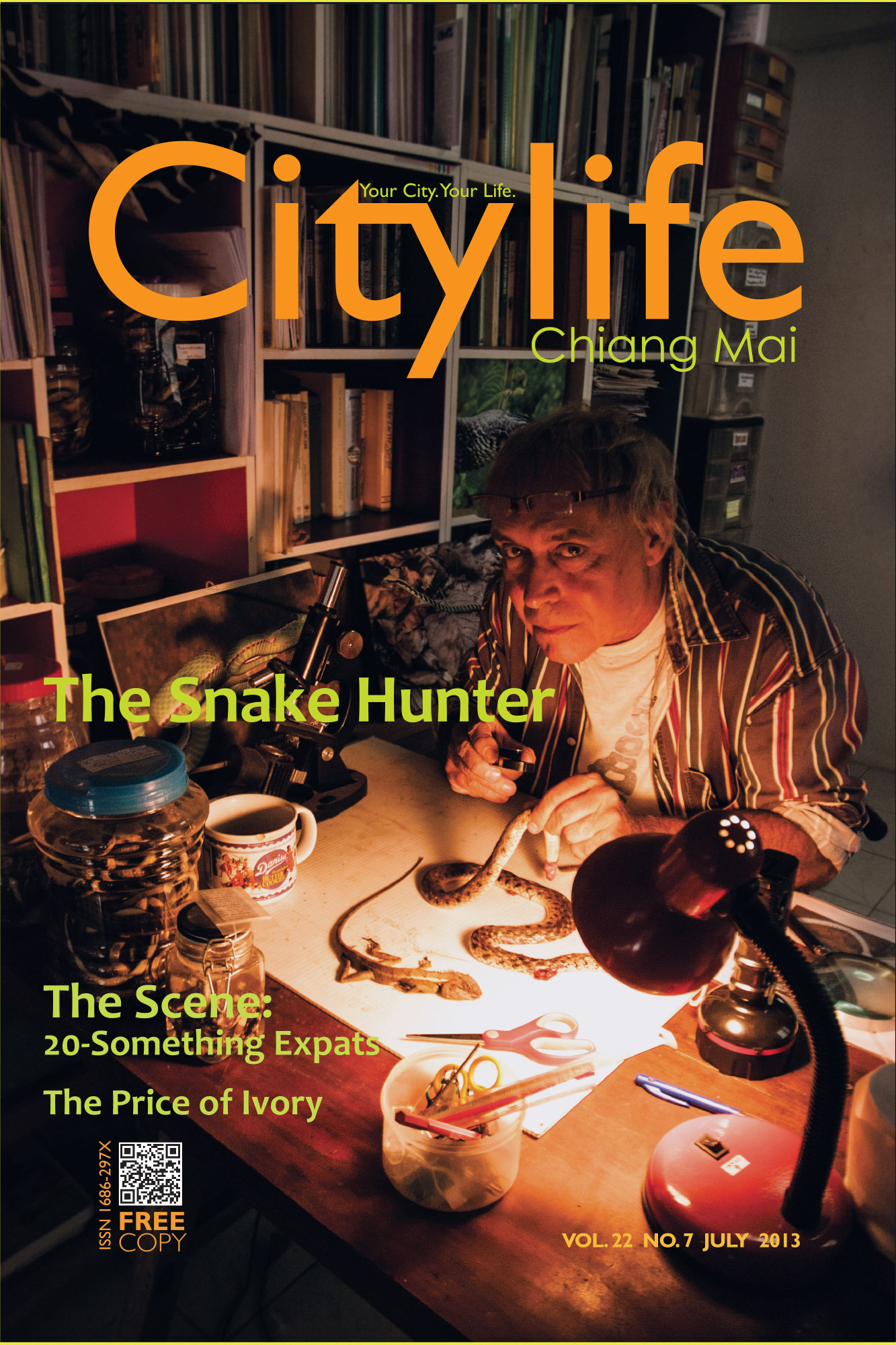 Knot – Photographer, July 2013
The lighting in this photograph makes the cover look mysterious and interesting. The snake, the eyes of the man, the strange creatures in the jar…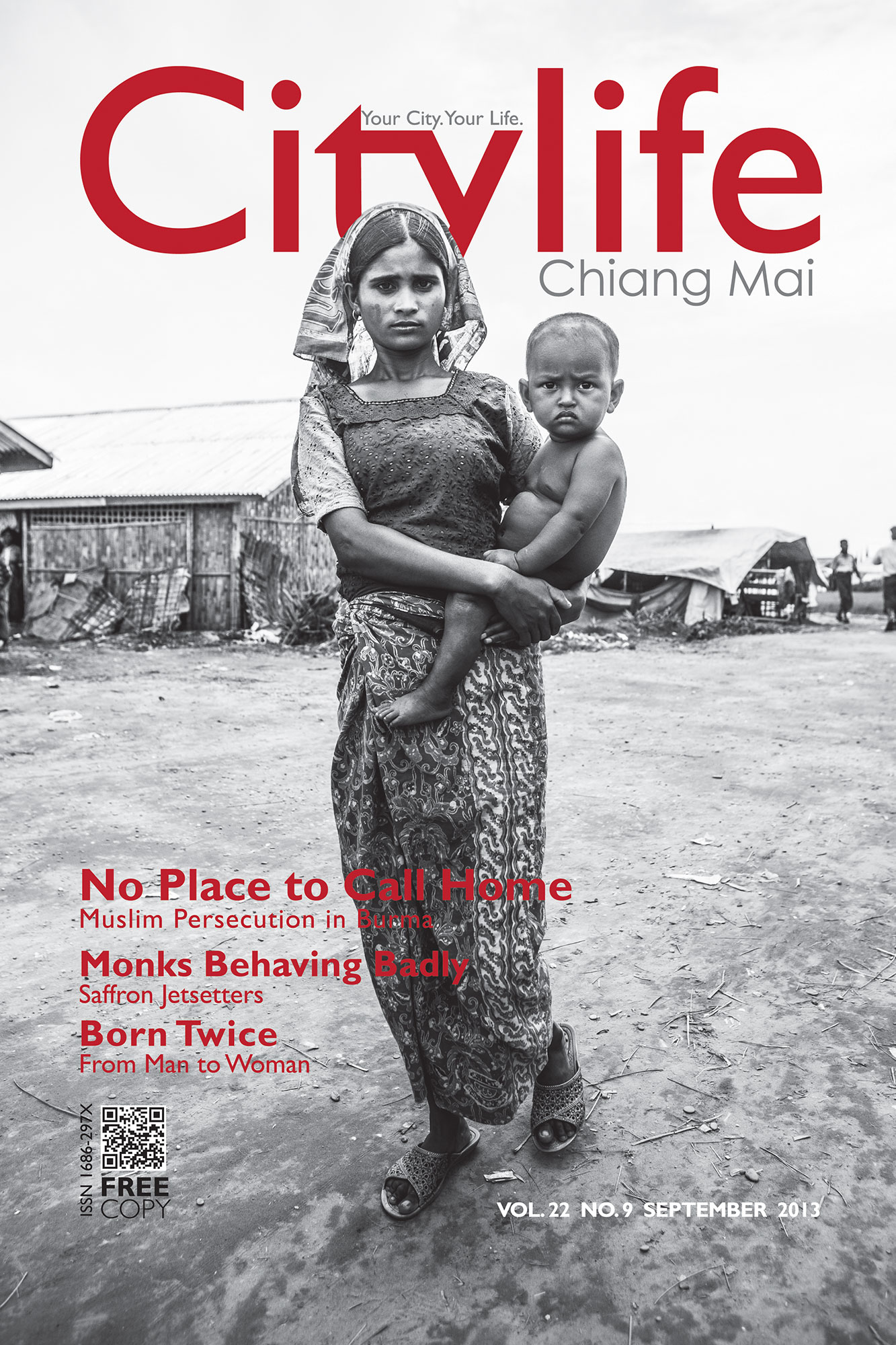 Pi – Photographer, September 2013
I am working on a private project on this subject and I think that Citylife was very brave to feature
these stories. This image is very powerful.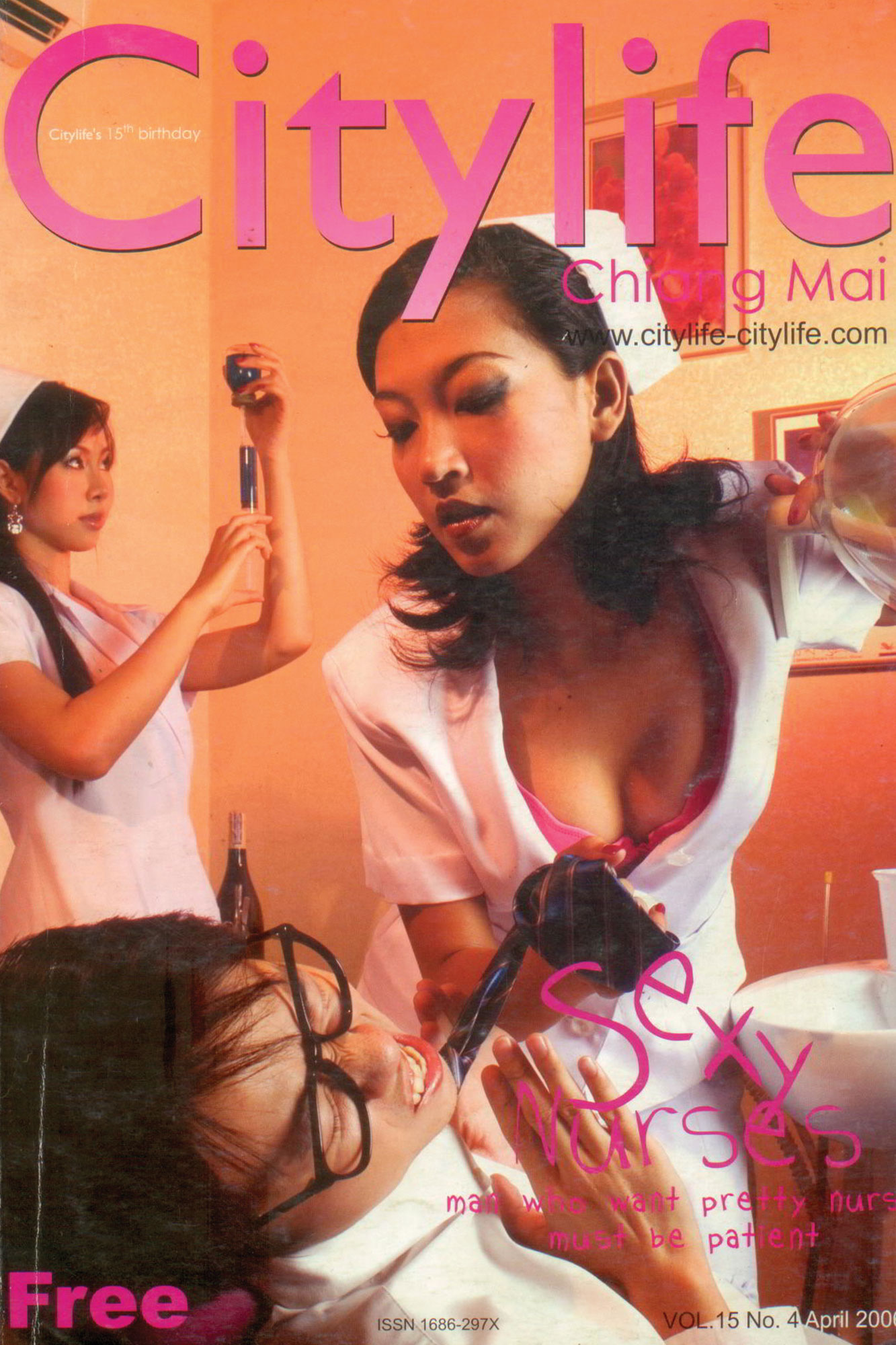 Bome – Graphic, April 2006
Only Citylife would have the courage to feature this, er, perspective on a magazine cover about Chiang Mai.