An Update With NARIT
I have a memory of something vague, almost lost in my growing age. I must have been five or six, and my parents took me and my sister to a harvested cornfield, the remains of the stalks scattered across the land. A mat was rolled out and we lay down on the ground looking up at the stars that began to appear as the last of the sunlight crept behind the horizon.
Whoosh, a bright light flew across the sky. I turned to my parents and asked what it was, they told me it was a comet. Ever since that day I was fascinated by space. Comets, galaxies, stars and spaceships. Science fairs and events, I always hung around the space sections, seeing what new discovery there was, because there always is.
Fast-forward to now, although not an astronaut as I once dreamt, I have had an amazing opportunity to get up close and personal with the National Astronomical Research Institute of Thailand and find out what my country is doing in the world of space discovery and exploration.
The history of NARIT
NARIT is considerably new to the world international astronomical research. Founded in 2004 along with the building of the first Thai national observatory on Doi Inthanon, the National Astronomical Research Institute of Thailand was born under the ministry of science and technology. In 2009, NARIT was turning heads so much that following a royal decree, NARIT became a fully public organization on October 1, 2009.
"Since then we have installed many telescopes, including the biggest telescope in Southeast Asia," said Dr. Saran Poshyachinda, the Deputy Director at NARIT. "Our 2.4m diameter telescope on Doi Inthanon which was completed in 2012, installed by Her Royal Highness Princess Maha Chakri Sirindhorn on its inauguration ceremony."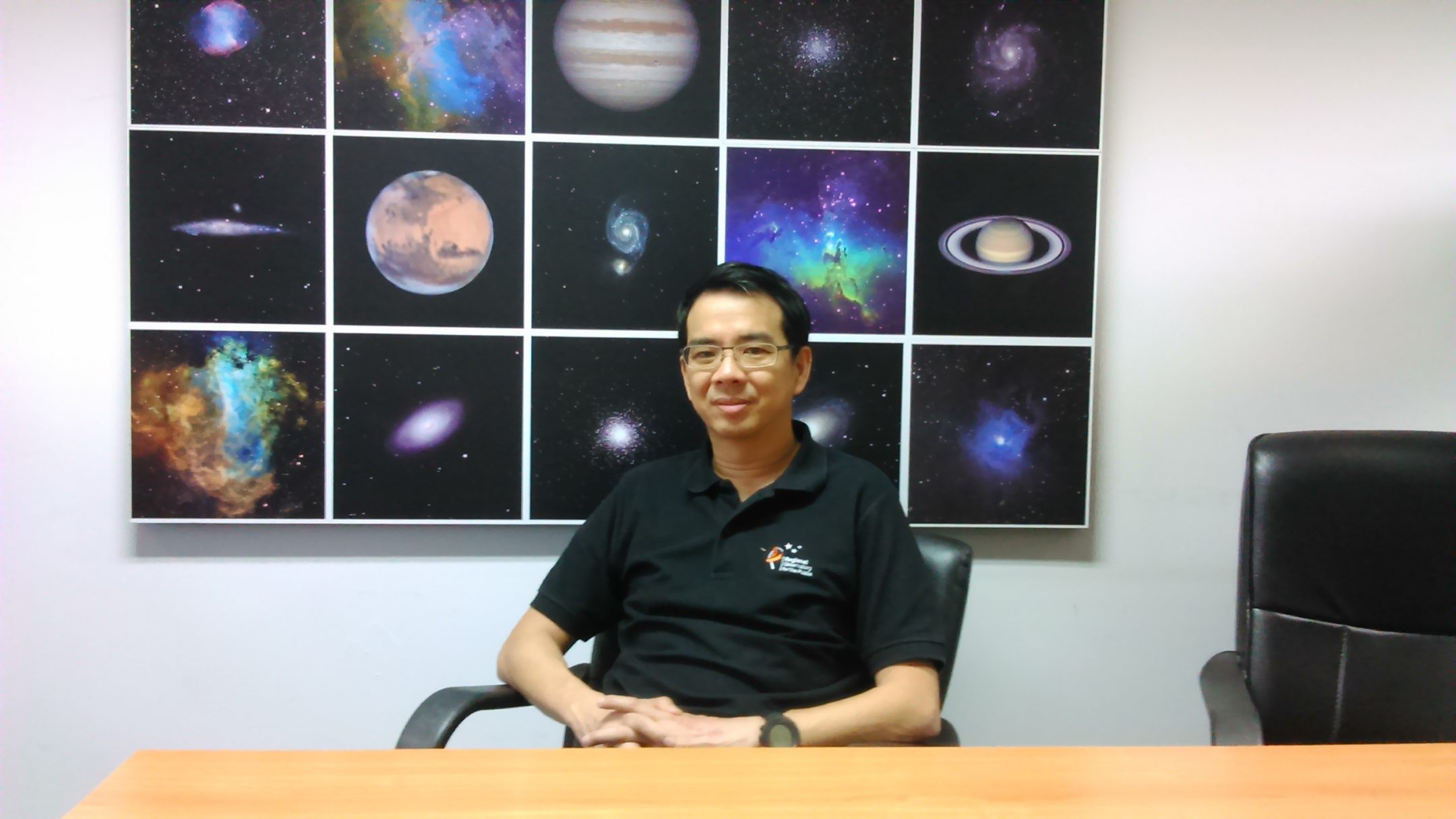 Since then that telescope, along with a range of other research centres operated by NARIT have been involved in cooperative research projects with countries such as Japan, Korea, the United Kingdom, China, India, Germany and a handful of other ASEAN countries.
"We have recently been endorsed as the International Training Centre in Astronomy under the auspices of UNESCO (ITCA) and the Southeast Asian Regional Office of Astronomy for Development (SEA-ROAD) which serves as a regional node for the International Astronomical Union (IAU)," Dr. Saran added. "We have teams of researchers, engineers and educators that work with advanced technology in a range of fields to encourage young people to become more involved with this area of work. We organise youth camps at the stellar observatory, and we teach civilians about astronomical phenomena. We have also given 160 high schools 10-inch telescopes to assist with teaching the next generation about the stars."
Dr. Sarun was always interested in astronomy despite the fact that he actually acquired a Ph.D. in Polymer Material Science. "It gives me hope that should anything go wrong I can still make it in astronomy, if I am lucky! If I would have gone for astronomy or related sciences back in the university, I would have surely ended up unemployed."
Leading the way
NARIT are actually leading Southeast Asia, with the aim to venture towards joining the global elites who have already sent astronauts into space such as NASA and countries such as the UK, India, China, Japan, Germany and more.
"Even we are not a world leader in astronomy or space exploration, we have discovered several new objects in the skies, recording details and working hard to understand new theories or stellar objects that are considered as new discoveries to us for the very least," smiled Dr. Sarun. NARIT now employs around 100 people, from researchers to media relations, scientists to caretakers.
"Most people overlook how much astronomy plays a part in our loves, and how we are forming new understandings about the universe, both past and future," he continued. "Although not an easy subject to study, astronomy leads the way to new technology, software, optics, national defense and much more."
What the future holds
NARIT receives most of its funding through the government and they expect to receive more in the next few years. This year they have been endorsed to build a 40-metre telescope in Chiang Mai to observe deep space objects through radio waves. "It is similar to a satellite but it's on the Earth that's all," said Dr. Sarun. "will also enable us to record x-rays and several other spectrums so that it may assist the world's larger astronomical agencies to see more of the night sky."
But for me, I was looking to learn more. The meeting with Dr. Sarun was fascinating and I learnt a lot, but each morsel of information I packed in my brain, more questions appeared in my mind. Luckily, NARIT is assisting with us keen stargazers, helping us learn more and recommending career paths inspired by our obsessions for the stars. Regular star gazing events are held around Chiang Mai, with telescopes being put up at several locations such as MAYA or Central Festival.
Princess Siridhorn AstroPark
On August 4, 2015, HRH Princess Maha Chakri Sirindhorn graciously granted permission to name NARIT brand new Headquarters 'AstroPark'. Under construction on the canal road, just past the 700-Years Stadium. The centre will become the largest in the region and will help boost Thailand's place in astronomy globally, and also securing its place as number one in Southeast Asia.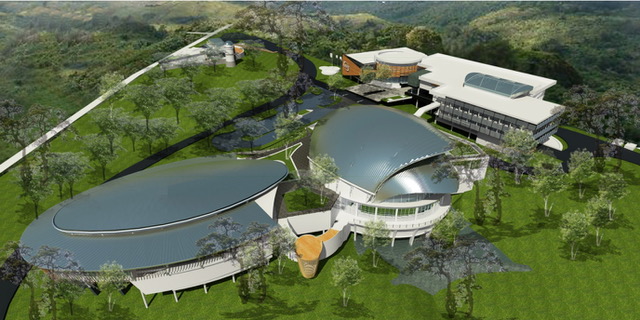 Once opened in mid-2017, it will house a research centre, administration building, a visual science operation room and an astronomical apparatus room. In addition to the working side of the park, it will also open its doors to the public as a place for research and learning with a variety of resources available for everyone, and a range of field trips to schools and universities with keen interests. The Planetarium will feature an astronomical museum, as well as astronomical archive centre.
"Right now we are trying to build our own satellite," said Dr. Saran. "If we can, we will put that for showcases across the country so they can see what Thailand has achieved and inspire the next generation."
In February, Venus is visible towards the west during the evening just after sunset. If you are more of a morning person, look out towards where the sun will pop up and just ahead of it that bright pin prick is Jupiter. Sometimes Saturn makes an appearance too if you are lucky! For regular updates on discoveries, events and educational programmes, visit www.narit.co.th.
NARIT (public organization)
191 Huay Kaew Rd., A. Muang, Chaing Mai, 50200
Tel: 053 255 569, 081 885 4353
FB: สถาบันวิจัยดาราศาสตร์แห่งชาติ Fan Page
Web: http://www.narit.or.th/en/
Email: [email protected] or [email protected]
Twitter: @N_Earth
IG: NongEarthNARIT
Call center Ministry of Science and Technology 1313