A Thank You From Citylife Garden Fair Volunteers and Beneficiaries
UPDATE: Expenses and Income Breakdown Below Article
This year was our most successful Garden Fair yet! Thank you to everyone who made it happen, from our favourite clients who donated the most amazing prizes to businesses opening stalls, donating vouchers and to all of our readers, their friends and families who attended the event. Thousands of you came and enjoyed a brilliant day out, donating more money than we have ever received before. On behalf of the Garden Fair Volunteer Committee and our three beneficiaries, Citylife would like to thank you all for every generous offer and donation made. The organisation costs were covered by 220 booths who paid a donation to set up at the fair, so every last penny donated by you all, in whatever form, will be donated to our beneficiaries.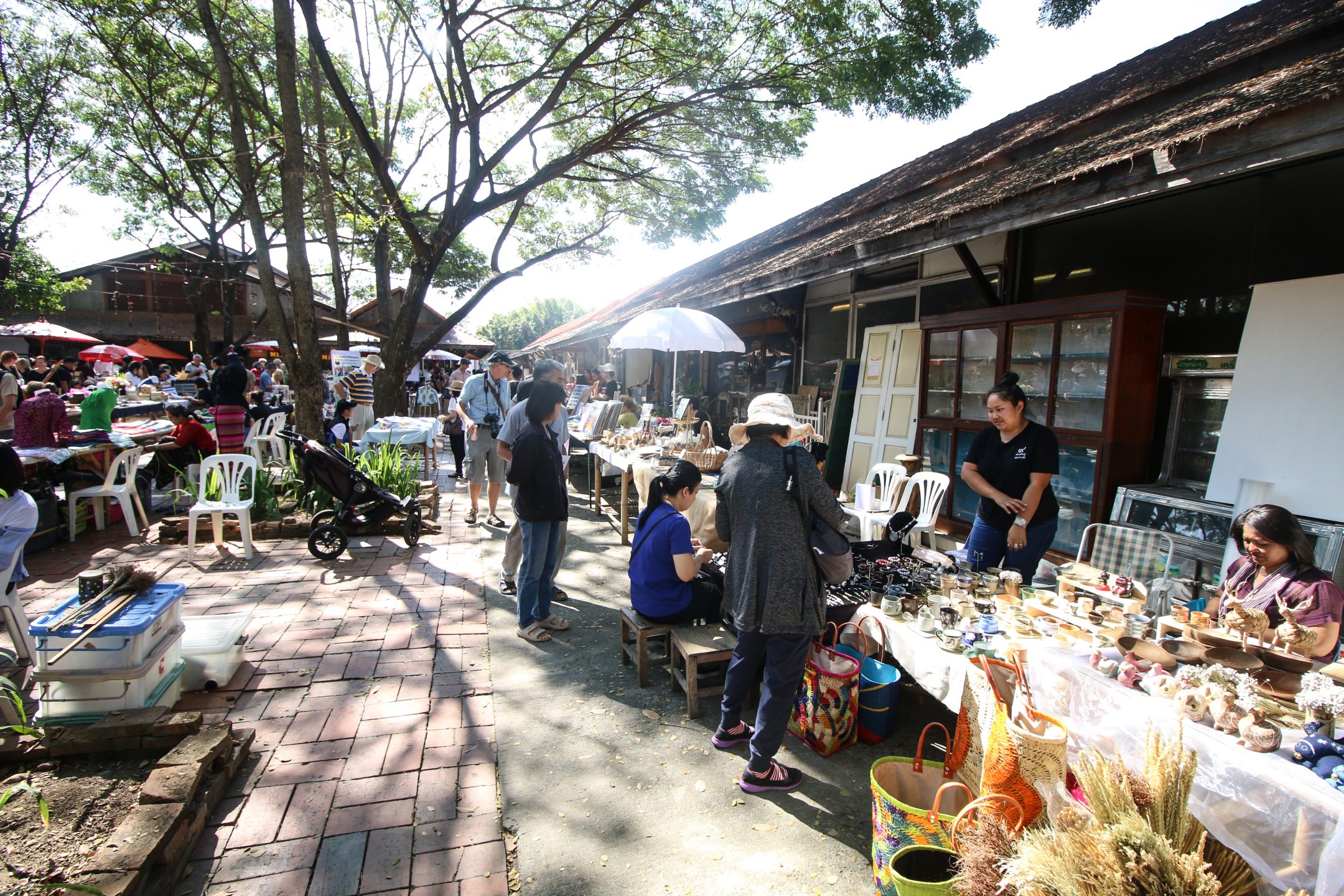 This year we raised a total of 492,410 baht, which after costs were removed, will be shared between three beneficiaries; The Royal Projects who will receive 50,000 baht once His Serene Highness Prince Bhisatej is well enough to accept the donation in person; Warm Heart Foundation, who are working tirelessly with local farmers in reducing the smoke problem; and Thai Freedom House, a non-for-profit language and arts community dedicated to assisting families and individuals who are refugees from Burma and members of minority groups in Thailand. Both Warm Heart Foundation and Thai Freedom House will receive 178,295 baht each from the Citylife Garden Fair 2017. Again, we couldn't do it without all the generous donations from businesses and you, our readers along with locals from Chiang Mai.
A word of thanks from our beneficiaries:
Warm Heart Foundation
We want to thank everyone who supported Citylife's Garden Fair to help raise money for "Stop the Smoke!" Your donations will remove more than a ton and a half of smoke from our air, and so we thank you with every breath!
100% of the money donated to us will go to farmers in Mae Chaem District to purchase the biochar they made this year instead of burning their corn waste. Last year, towering piles of corncob went up in flames, filling our air with choking smoke. This year, thanks to a grant from the Canada Fund for Local Initiatives and training by the Warm Heart Foundation, farmers are turning their corncob into smoke free, carbon negative biochar that they will use as organic fertilizer when the rains come.
For more information about our campaign or to make a direct donation please visit  www.crowdrise.com/stop-the-smoke/fundraiser/warmheartworldwidein
Thai Freedom House
Thai Freedom House would like to extend a huge Thank You to all of the amazing, hardworking volunteers, staff and contributors to this year's Citylife Garden Fair. It was truly an honour to be a part of it and to be the recipients of part of the funds raised.
Part of Thai Freedom Houses mission has always been to spread the word about the lives of our students, to create understanding, empathy and interaction, helping our students to tell their own stories through writing, art and other forms of expression. Since we serve a community that is made up of the most marginalized people in Thailand, they often have no other opportunity to access education nor outlets to share their stories in. We achieve this aim through daily classes in five languages that are useful for our students, helping them to understand the world around them while staying connected to where they have come from. We not only give our students literacy skills but lead them on a journey of healing through music, art, mediation and yoga. Thai Freedom House also leads early childhood education classes for babies and mothers, HIV/AIDS prevention, family planning, non-violent communication workshops and more to help our students gain more control over their lives and set achievable goals for the future.
The funds that we received from this year's Citylife Garden Fair fundraising event will be used to continue our efforts to share our students' stories by purchasing some technology for our learning centre, to create a Media Centre. We will purchase some tablets that the students can learn to use to create a blog of their own stories, sharing their lives, their passions, their experiences and if they choose, to open online shops to sell some of the things that they have learned how to create in our workshops. We will draw upon the digital nomad community here in Chiang Mai to share their expertise with us. We will also publish a zine series that our students have been working on for the past few months in art class. They are informal magazine structures that are collages of the student's lives, languages, thoughts, and reflections. These will be sold online and here in Chiang Mai to raise money for our projects.
Sincerely, thank you to everyone that helped to support in one way or another and please watch out for the new www.thaifreedomhouse.org website coming soon and like our Facebook page, thaifreedomhousecm, to follow our progress.
Expenses and Income Breakdown for Citylife Garden Fair 2017
Expenses
Income
Description
Amount
Description
Amount
Rental
15,000
Booths
106,800
Organiser
20,000
Kid Zone
2,880
Music Equipment
5,000
Hard Rock Donation
5,960
Signage
5,000
Book Donations
520
Tables and Chairs
13,000
Tombola
79,250
Labour
5,500
Live Auction
173,000
Tents
1,500
Silent Auction (on day)
54,100
Kids Toys
1,000
Silent Auction (paid after)
71,800
Clipboards and Pens
3,500
Lunch and water for staff
5,000
Media Tent
5,000
Petty Cash
5,000
Alcohol Licence
1,320
_________________
 
_________________
TOTAL
85,820 Baht
492,410 Baht
GRAND TOTAL
406,590 Baht
Warm Heart Foundation
178,295
Thai Freedom House
178,295
Royal Projects
50,000
____________________
406,590 Baht