7 Places to go for Craft Beer on Valentine's
Valentine's day is upon us again! Why not take your special boo to some of the coolest craft beer hangouts in town?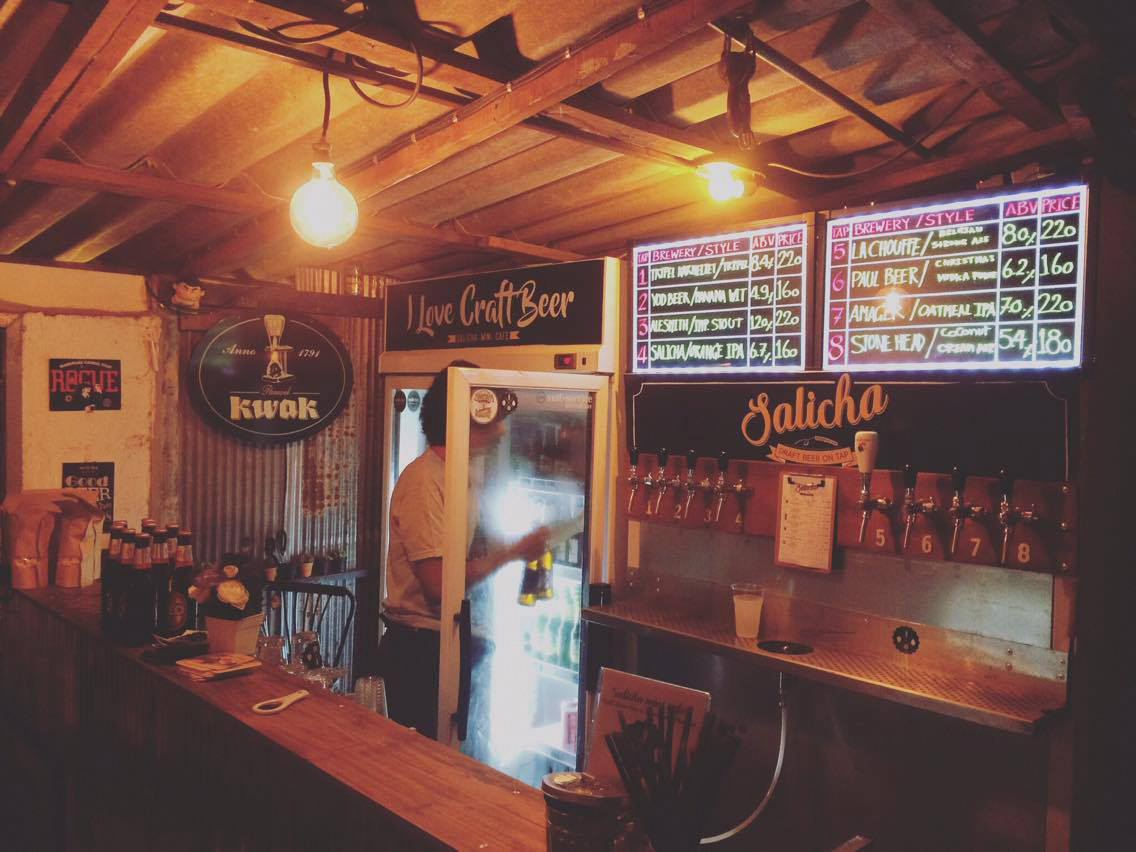 1. Salicha Mini Café
Salicha is like a barn house; peaceful, rustic and a great place for a date. Make sure you order the Lover Stout, a chocolate and mint flavoured craft beer perfect for Valentine's Day.
Open 6pm – Midnight (Closed Mondays)
Salicha Mini Cafe, Ban Fhon, Hang Dong
Tel. 081 424 6356
Facebook: Salichacafe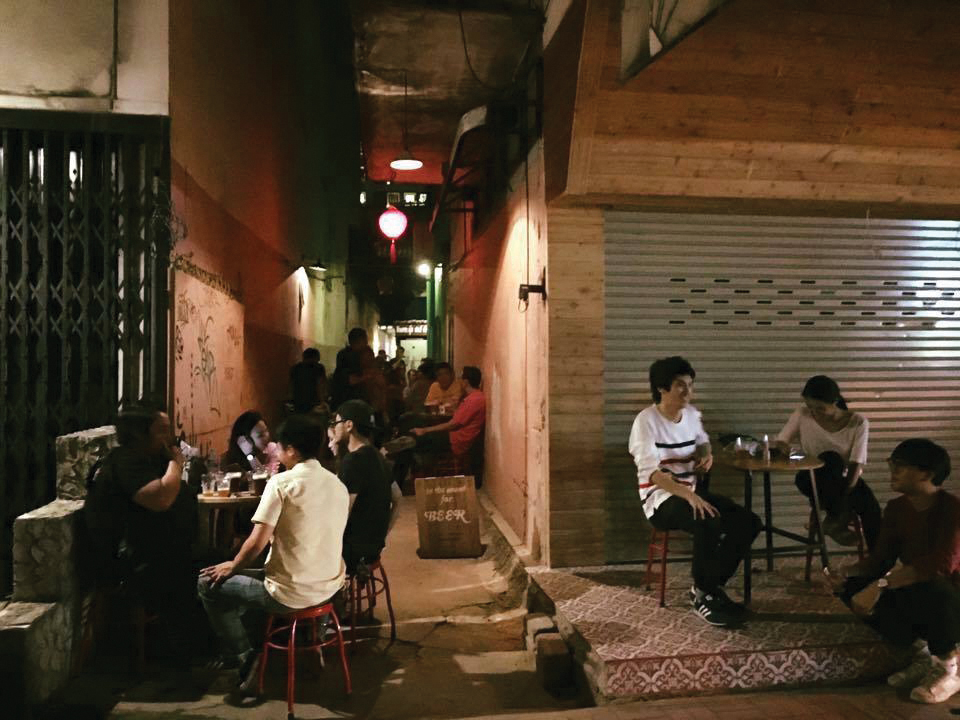 2. In the Mood for Beer
In the Mood for Beer is a simple name for a simple endeavour. Tucked down a hidden alley, this place is straight out of Diagon Alley, but full of craft beers instead of witches' brews.
Open Fridays 6pm – Midnight
Near Chang Moi Road, a small walk behind BB Burger (old Mike's Burger)
Facebook: inthemoodforbeer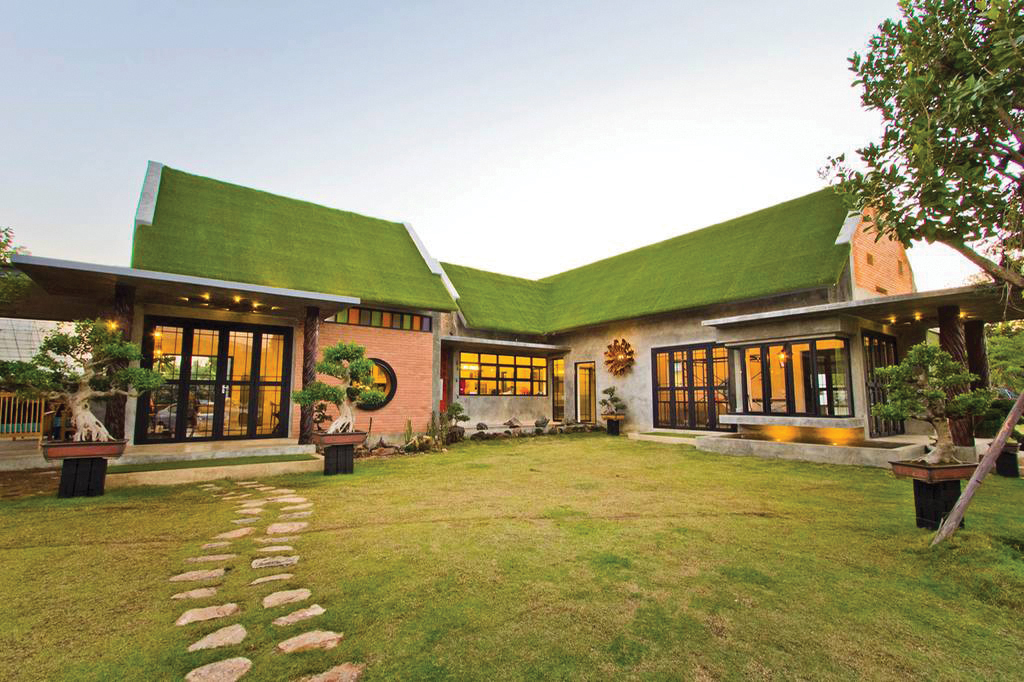 3. The Village Coffee & Eatery
This place has over 20 types of craft beers for you to choose from, great for those who just can't decide which one to go for. Well worth a visit!
Open 9am – 4pm (Closed Mondays)
198 Moo 11, Nham Prae, Hang Dong
Tel. 081 952 5687
Facebook: The Village
4. Wolf Bar & Bristro
Wolf Bar & Bistro is an industrial architecture lover's dream. A small bar and an open kitchen leads way to an exciting night out with your loved one. Tuck into some great food and sip on some ice cold craft beers straight from the bottle.
Fridays – Saturdays 6pm – Midnight
58 Moo 8, Irrigation Canal Road, T. Suthep
Facebook: รังหมาป่า/wolfbar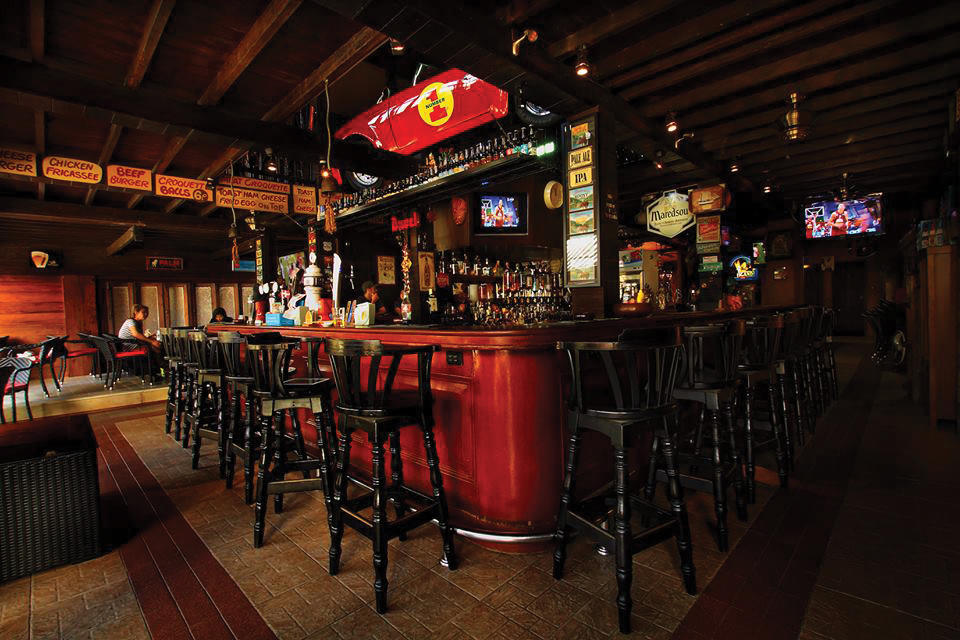 5. Number 1 Café Bistro
This old expat hangout is updating its fridges with a new collection of craft beers now sitting along the classic bottled beers. Live sports on weekends and a full menu of Thai and international food.
Open 6pm – Midnight
Soi 1, Loi Kroh Road
Tel. 081 034 2417
www.number1barthailand.com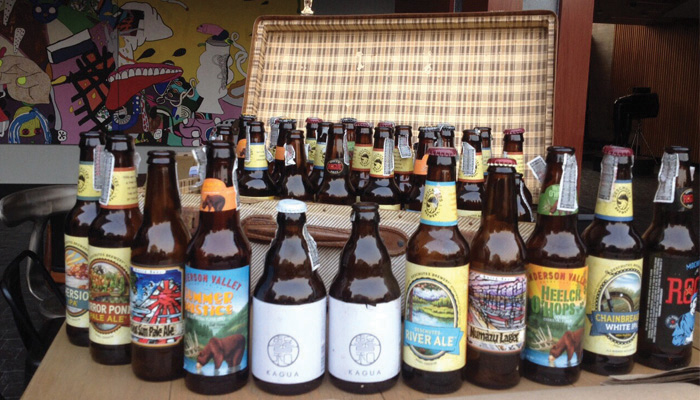 6. Craft Beer Connection
If you're a craft beer and cider lover then Craft Beer Connection Bottle Shop is the place for you. With a full range of premium, award winning craft beers and ciders to enjoy in a relaxed, chilled lobby area with free wi-fi.
Open 9.30am – 7pm
213, Huay Kaew Road
Tel. 052 000 377
Facebook: chiangmaicraftbeer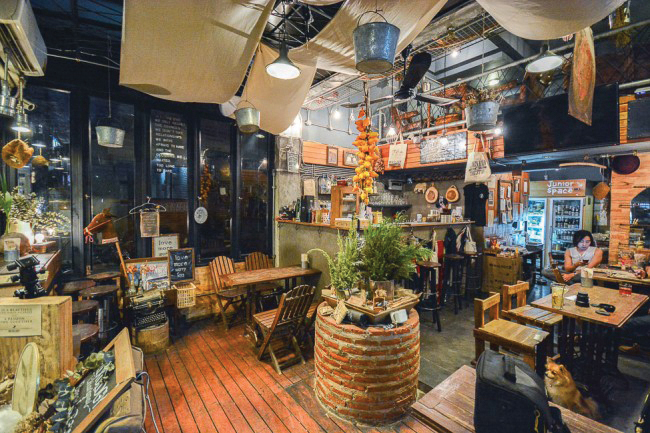 7. Mixology
A nice little bar with a menu of creative cocktails and a whopping 10 imported beers on tap. If you visit on Valentine's Day expect to buy two and get one free on all cocktails!
Open 3pm – Midnight (Closed Mondays)
Suan Dok Gate, inner moat, opposite Wattanothai School
Tel. 088 261 3057
Facebook: Mixologychiangmai