5 Most Popular TEDxChiangMai 2016 Talks in English
Coming up next month is one of the most inspiring events of the year, TEDxChiangMai. Gathering 20 masterminds and three performers from both local and international under the theme "Our Common Future", this is an event not to be missed. Over a thousand tickets were sold at the previous event in 2016 which sold out. Here is a showcase of what was on last year to get you in the mood. The talks are in Thai and English and are fully subtitled.
"In his second talk on the TEDx stage in Chiang Mai, Jon Jandai focused on education and how to raise children. He suggests that the Thai education system prevents children from actual learning, using their imagination, and being creative."
"Stuart Jay Raj is an Australian polyglot specializing in the languages, dialects and cross-cultural communication of South East Asia and China. He is a professional simultaneous interpreter in Thai, Mandarin, Cantonese, and Indonesian and provides language and cultural training for multinational companies."
"Suthisak Sucharittanonta, Chairman and Chief Creative Officer of BBDO Bangkok, is one of the most awarded creatives in Asia."
"Drawing on the research for his book "Sacred Tattoos of Thailand: Exploring the Magic, Masters and Mystery of Sak Yan" (2012), writer Joe Cummings provides insights into the ancient traditions of the sacred tattoo art practiced in Thailand, covering the historical background of tattoos, their cultural and religious significance through the ages, their more esoteric role in the spiritual traditions, and their modern day resurgence in popularity."
"Pharadon (Por) Phonamnuai retraces his journey from Chiang Mai to Paris during which he observed and learned about the relationship between the people he met and their environment."
So if you haven't got a ticket, click this link and get yours before they sell out! It's going to be a blast this year, don't miss out.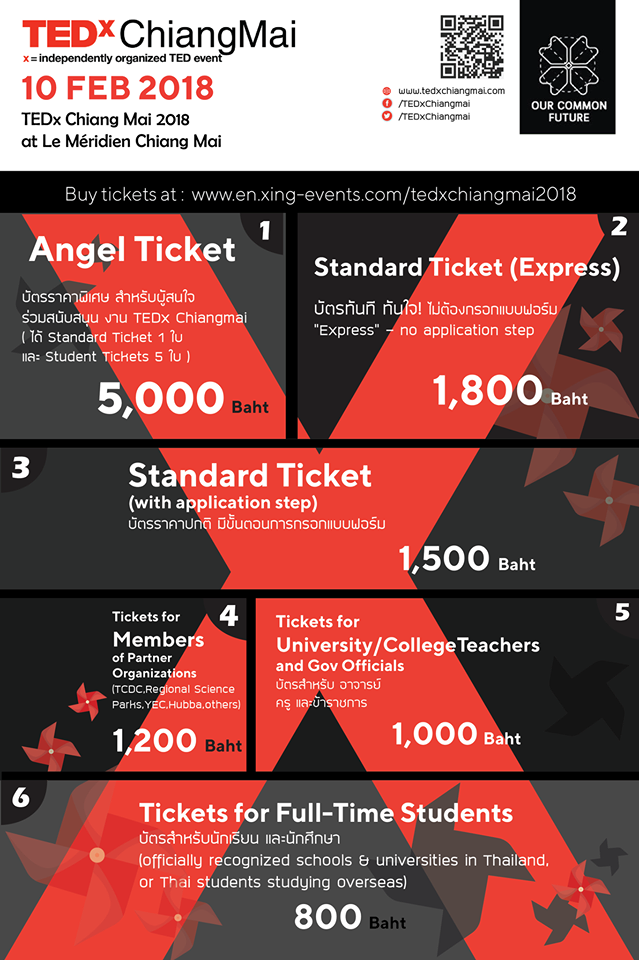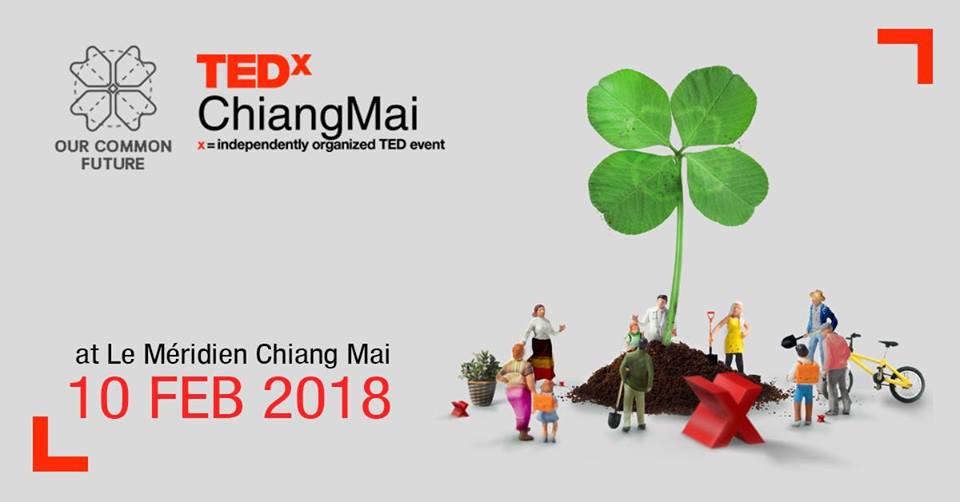 https://www.facebook.com/TEDxChiangMai/