Citylife Article Archive:
Clients' Spot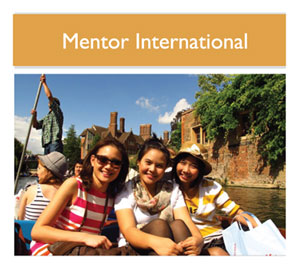 Mentor International is both an English school and a placement office for English schools in the UK, Australia, New Zealand and USA. For over 25 years they have been sending Thai students to places all over the world, and more importantly, sending them with confidence in English. There are 3 levels of English provided for learners, from beginner to advanced, available at the school. The summer course is suitable for primary and high school students, studying during Songkran festival for 1 – 2 months. University students can also study during their holidays. You don't have to worry about anything when embarking on your studies abroad because Mentor will take care of accommodation, tickets, and visas. And then you're off, and on your way. Mentor can advise which courses and countries you might choose.
Mentor International
Open Mondays – Fridays (8.30 a.m. – 5 p.m.) and Saturdays (10 a.m. – 4 p.m.)
Sirimangkalajarn Soi 7
Tel: 053 224 603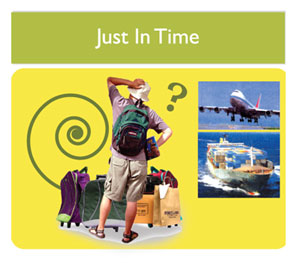 Great service, trained staff, punctual and professional, Just In Time offers international freight forwarding from Thailand to any location all over the world. International air and sea freight is provided at competitive rates with all well-prepared documents in tow. Additionally, if you have any problems about customs and tariffs, Just In Time offers clearance shipments as well as a consultancy service. Visit their website for air and sea transport bookings and quotations.
Just In Time
Tel: 053 904 515 and 081 716 9031 (For Japanese)
www.jittransport.com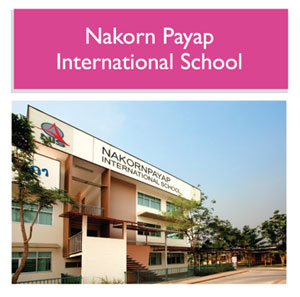 Nakornpayap International School is now affiliated with the university of Winnipeg and Bachelor of Education (BEd.) and Master of Education (MEd.) degrees will be offered at the school by Canadian and American Professors from March 2012.
The beauty of these post-graduate courses is flexibility as students may opt for evening, weekend and/ or intensive courses held during international school holiday periods. This of course means that teachers can remain in their teaching posts whilst gaining an internationally recognised teaching degree. Two practicum blocks are also included, which teachers may choose to do in their own classroom in their current schools or elsewhere if preferred – courses don't come more convenient than that!
It is estimated that students may complete the 60 credit hours for the BEd. in as little as 12-14 months; although there is no upper limit on time to complete. For people who already hold an education degree or degree with associated content, credit may be counted towards the BEd. course.
Nakornpayap International School in association with the University of Winnipeg would like to welcome interested teachers from the entire Chiang Mai teaching community, Thais and foreigners.
For more information please check out the website: http://education.uwinnipeg.ca/uw_asia/uw_asia.html
Fee Information: http://www.uwinnipeg.ca/index/future-money-costs
Or contact Nakornpayap International School www.nis.ac.th or Tel: 053110-680